Reynolds Contracting offers many contracting services to the Central Virginia area. Our expertise covers drainage solutions, pond renovation and repair, and foundation repair. More specifically, our foundation repair services include the industry's leading techniques and proven methods for success. As the area's AB Chance certified dealer, our experienced team provides long-lasting results through helical pile installation and carbon fiber strip wall reinforcement.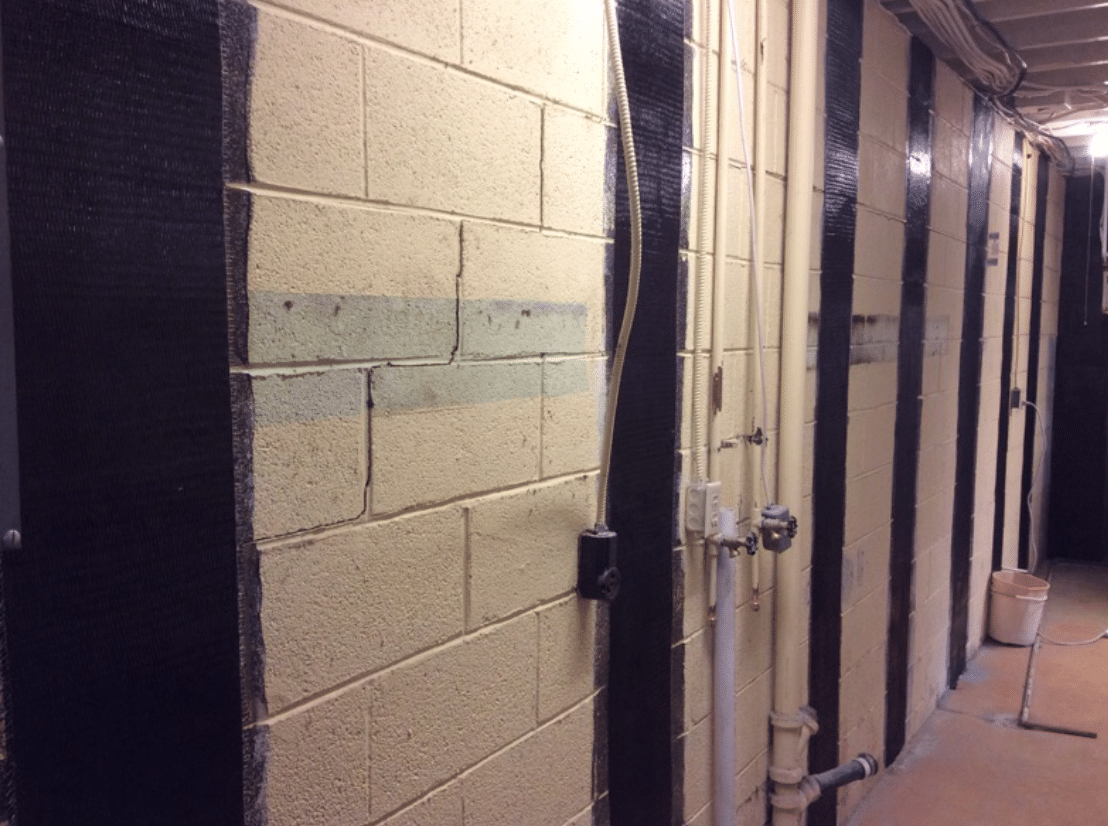 Carbon fiber strips aren't as well-known as helical piles or underpinning, but they can be much more cost effective and less invasive. Here's what you can expect from carbon fiber strips:
A structural engineer usually makes a visit to your home to assess the condition of cracked or bowing walls in your basement. We work regularly with structural engineers, who call us or refer clients to us when a home foundation repair will be required. They provide us with a plan for next steps to improve or fully repair the damaged walls.
If a basement wall is bowed, helical piles might not be the solution for you. Instead, a structural engineer may prescribe carbon fiber strips to reinforce the wall. Carbon fiber is an extremely durable fabric-like product that is applied with epoxy in sections along a problematic wall. The strength of the strips reinforces the wall and holds it in place, preventing further bowing from any mounting pressure from the outside.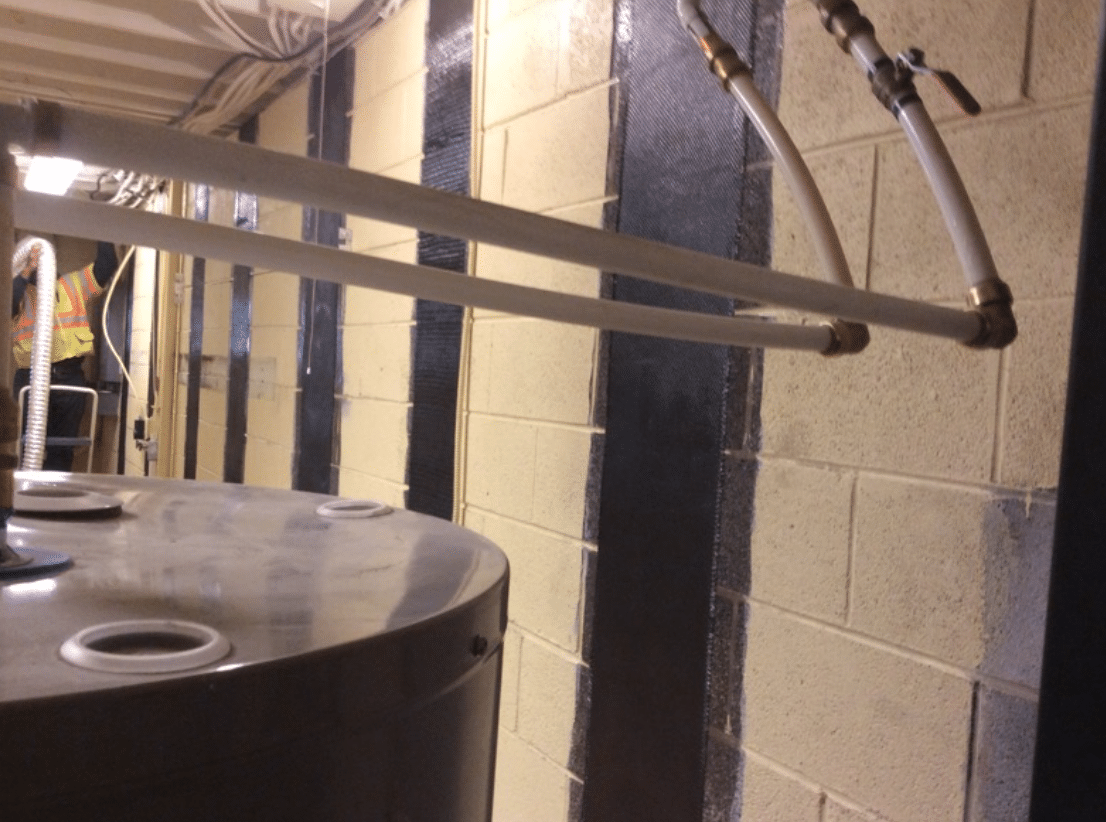 Where is this pressure coming from? Our team will take a look at the drainage and soil condition around your home's foundation to find the root cause of the bowing walls. Changing the direction of water flow around your home can drastically improve or solve the problem and prevent future foundation issues. We might suggest adding downspout drain pipes or re-grading the elevation around your foundation to guide water away from the base of the house.
Carbon fiber strips are non-invasive and can be applied rather quickly. While the wall will be immediately stronger, we will install crack monitors to check for any possible movement in the future. This may seem like an extra step, but getting ahead of possible problems down the road will save you time and money if we monitor any changes regularly. We would always prefer to prevent a problem and save you more headaches in the long run!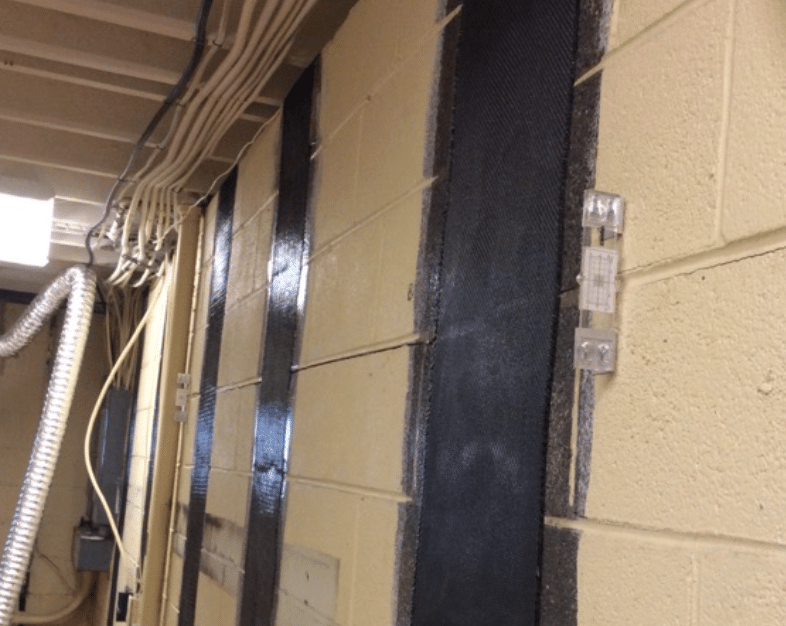 With carbon fiber strip wall reinforcement, you can slow down or even stop bowing walls from getting worse. This method is a relatively quick application for a trusted solution. Structural engineers and professional installers agree: carbon fiber strips are a great home improvement solution for bowing walls and other foundation issues. Call Reynolds Contracting 434-293-6724 for an estimate today!