Reynolds Contracting offers a wide variety of earthwork services, including Central Virginia driveway repair. Our crews are experienced with demolition, grading, and drainage solutions for residential and small commercial properties. On a recent project, we put our skills to the test to improve a driveway in Louisa, Virginia.
The homeowner contacted us to look at the condition of an asphalt driveway and drainage conditions around the property. At our initial site visit, we found the asphalt crumbling and cracking. The homeowner was rightfully concerned about the drainage coming down the driveway toward the carport. We worked with the homeowner create plan: break up the existing asphalt for disposal offsite, regrade the driveway with better drainage, and refinish the surface with a fine grade crushed stone.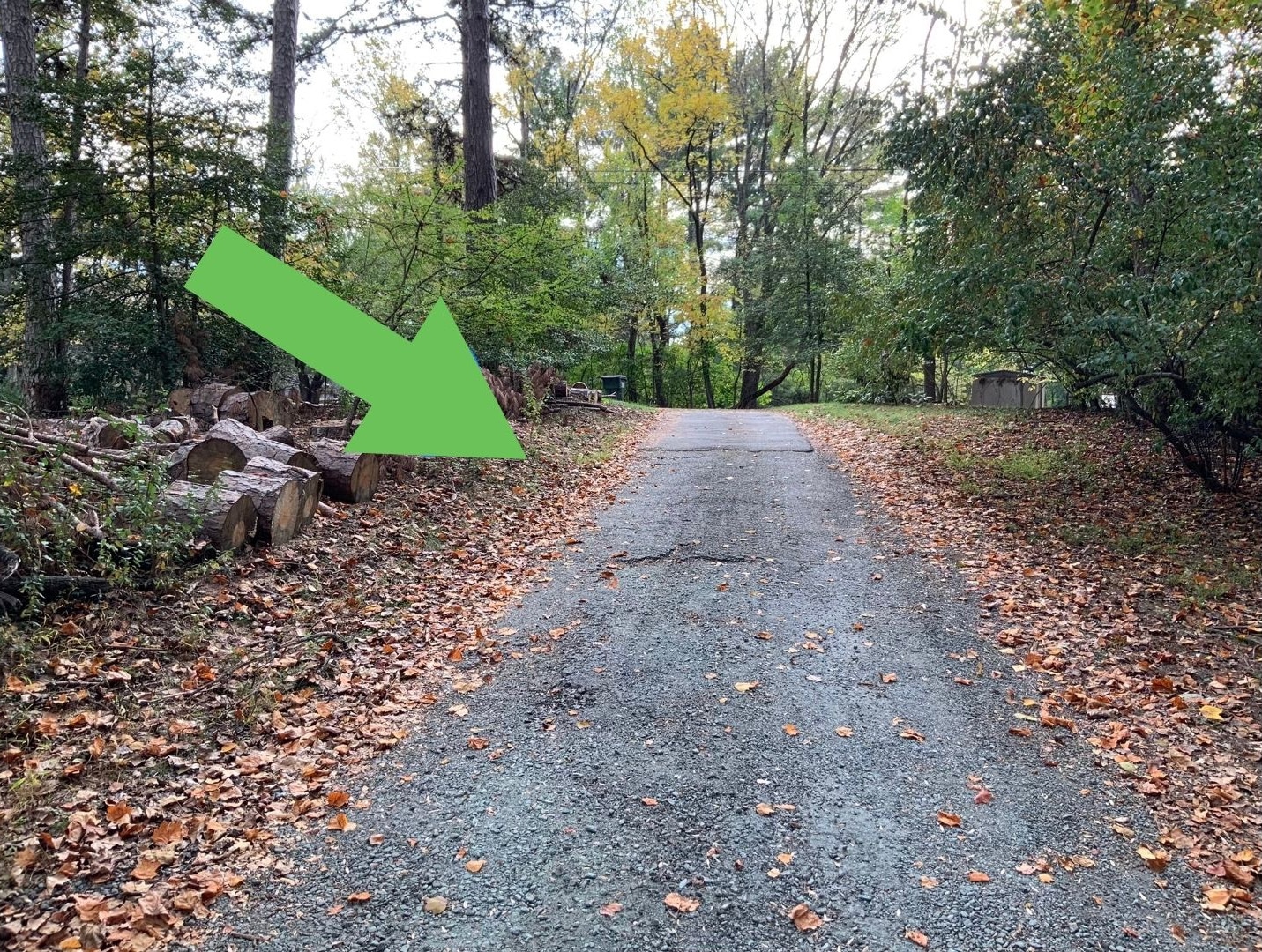 Our crew worked diligently to excavate the existing asphalt and establish the new subgrade for the new driveway. With over 50 years of combined experience, our crew foremen effectively excavated for better drainage and smooth driveway function. To improve drainage further, we created a riprap drainage swale along the right side of the driveway, continuing around the right side of the garage. For both driveway and drainage swale, we installed a woven filter fabric to the subgrade to provide stability and improve drainage in these areas.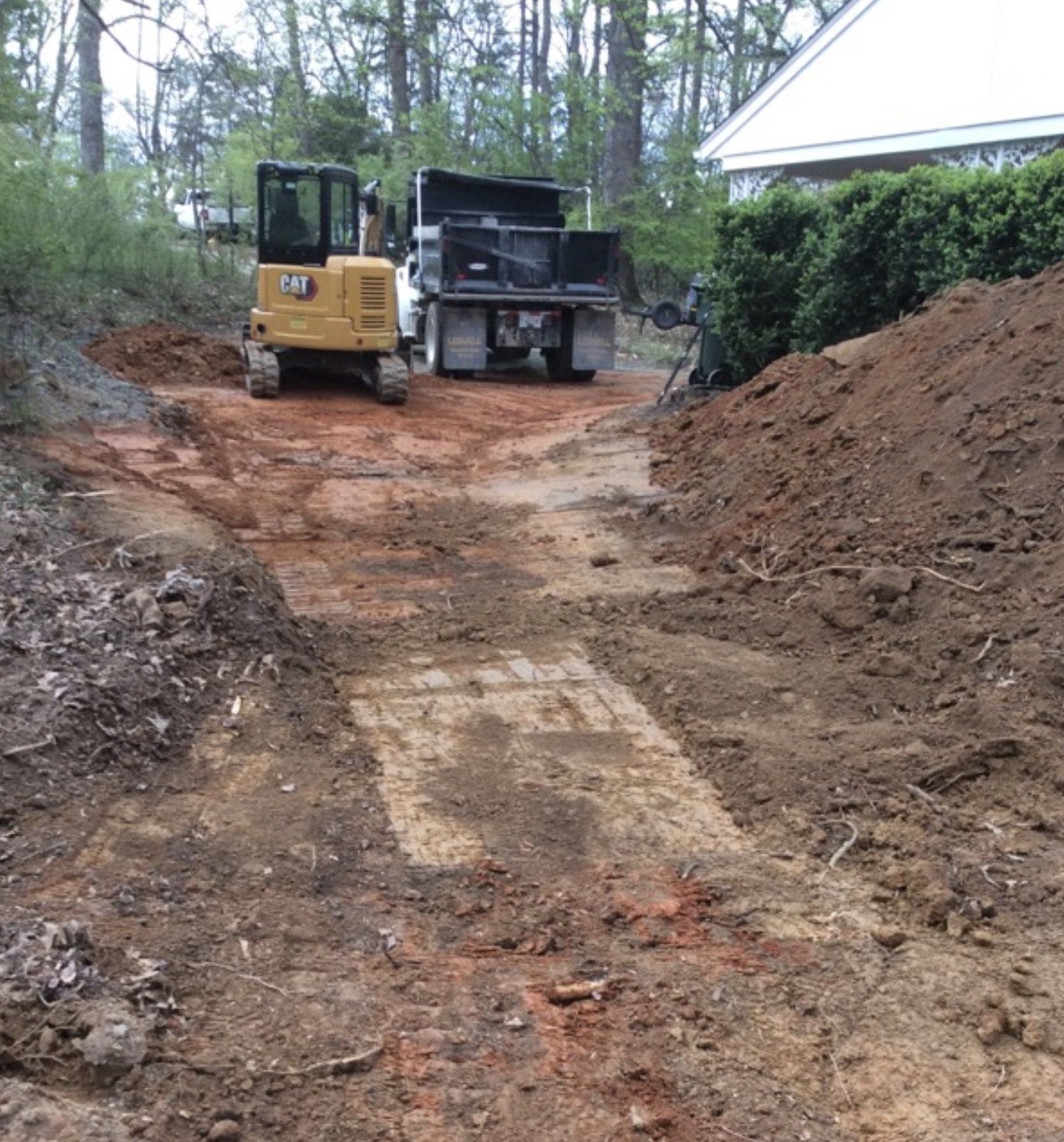 Excavation sometimes leads to surprising finds. We try to limit these surprises by calling 811 EVERY time we dig. This nationwide system is available to homeowners and contractors to make sure all underground utilities are marked by the appropriate companies before the project begins. Roots and rocks, however, are harder to detect until we start to dig. On this job, we found a few large stumps and roots that had to be removed. Once these were out of the way, we continued grading, then tamping, and finishing the surface of the driveway.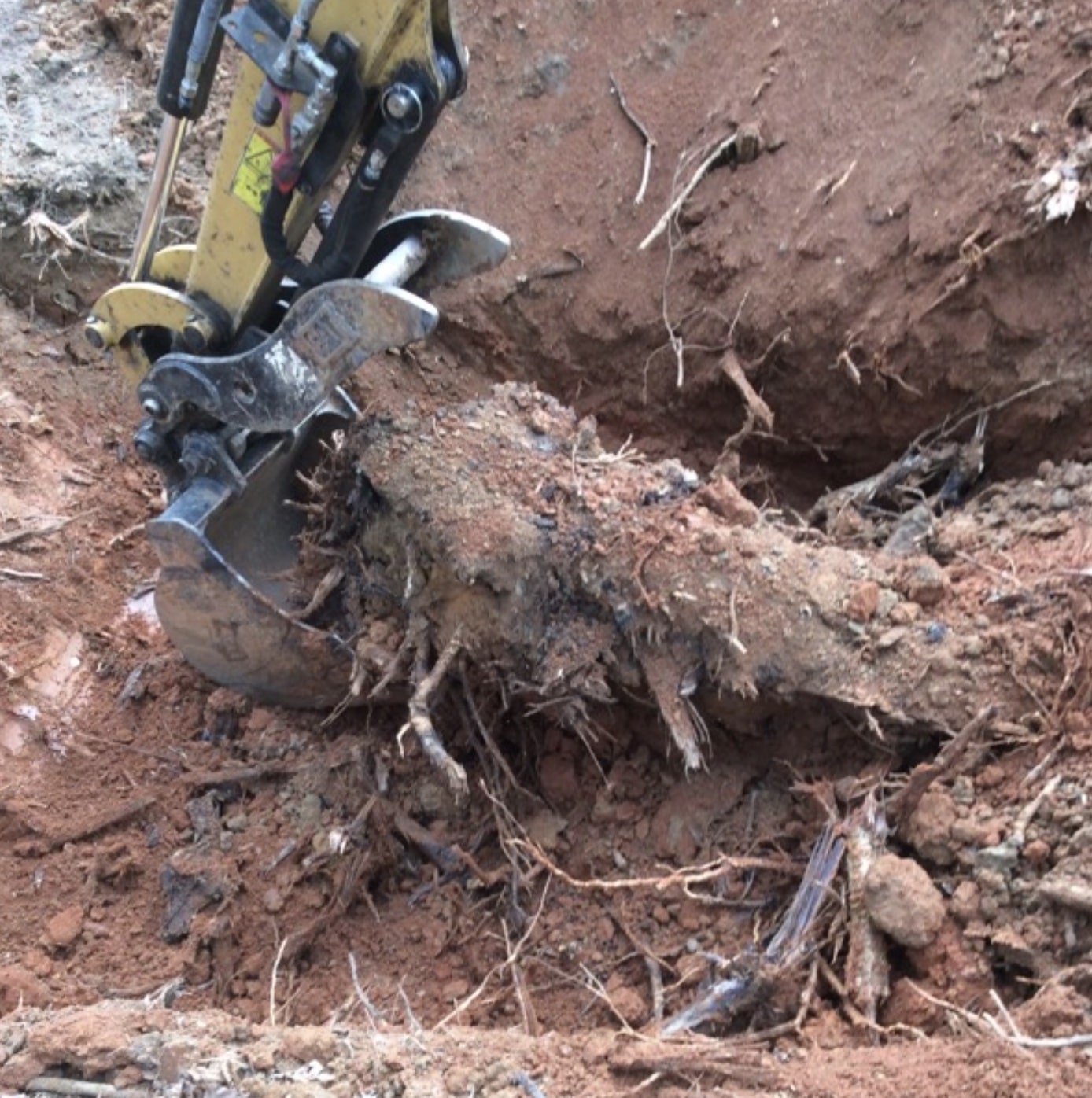 We were pleased with the driveway improvements to this home. The new driveway surface and drainage solutions will increase the function and durability of the property for years to come. By improving water flow and redirecting drainage away from the carport and garage, we have also avoided foundation damage to these structures in the future. For your Central Virginia driveway repair needs, call 434-293-6724 for an estimate from Reynolds Contracting today!