At Reynolds Contracting, we strive to provide our clients with cost-saving, preventative solutions to homes and properties. Sometimes, though, it's too late for prevention and a home may need repairs to damage done by water or other earth-elements over time. That's why you can count on Reynolds Contracting for Central Virginia water damage solutions for your residential or commercial property.
One of our recent clients faced this problem.  Standing water had been in the home's crawl space for years, so we were well-beyond preventative measures.  This water posed several problems: the wood framing in the floor system above was rotting; we found termite damage, as termites are attracted to wet wood; and mold was affecting the air quality in the home.
Our prescription was to dry the crawl space by installing new downspout drains, redo insulation, and use a dehumidifier inside to see what was actually rotten verses wet.  The downspout drains will direct roof runoff away from the home's foundation and prevent future water collection under the home.  We also made suggestions to address the mold in the crawlspace.  We began by removing the shrubs on the front left of the house and excavated along this side. Then we dug the ditch for the pipe in the back yard, installed this pipe, and backfilled by the end of the day.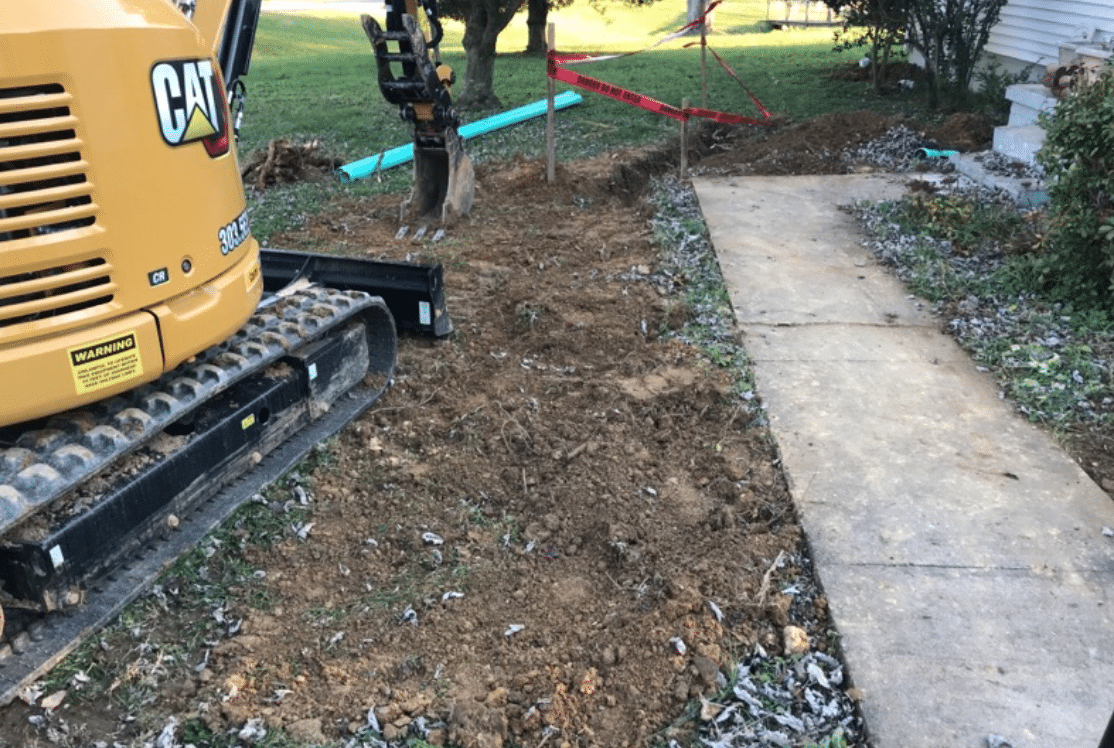 Early the next day, we excavated the outlet trench.  In construction, we often have to expect the unexpected.  Here we were surprised when we were digging the outlet trench.  We found a large slab of concrete in the ground and couldn't dig through.  Instead, we were able to shift to the right a couple feet to get around it; we did not dig it up as it was approximately 10 x 10 from all we could tell.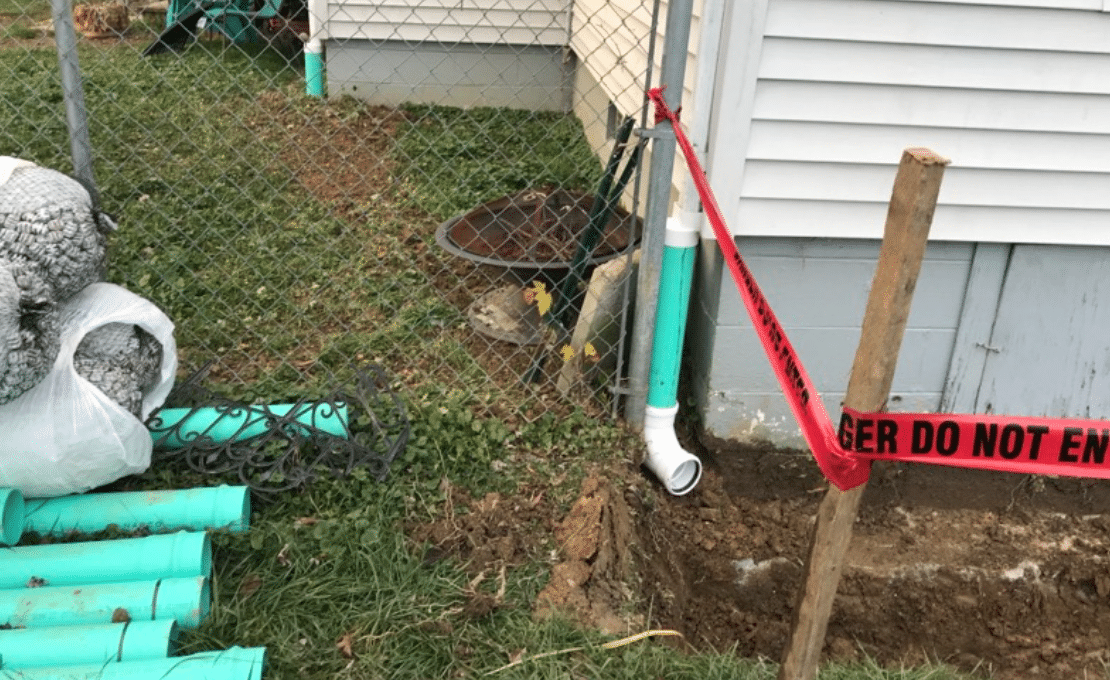 After our quick redirection around the buried concrete, we completed the connection of all the downspout pipes, laid peanut pipe, and wrapped up on our ditch.  We backfilled and graded the swale from the crawl space door. This new grading will direct water away from the base of the home, preventing water collection from the crawlspace door in the future.  We finalized the project by seeding and applying the straw.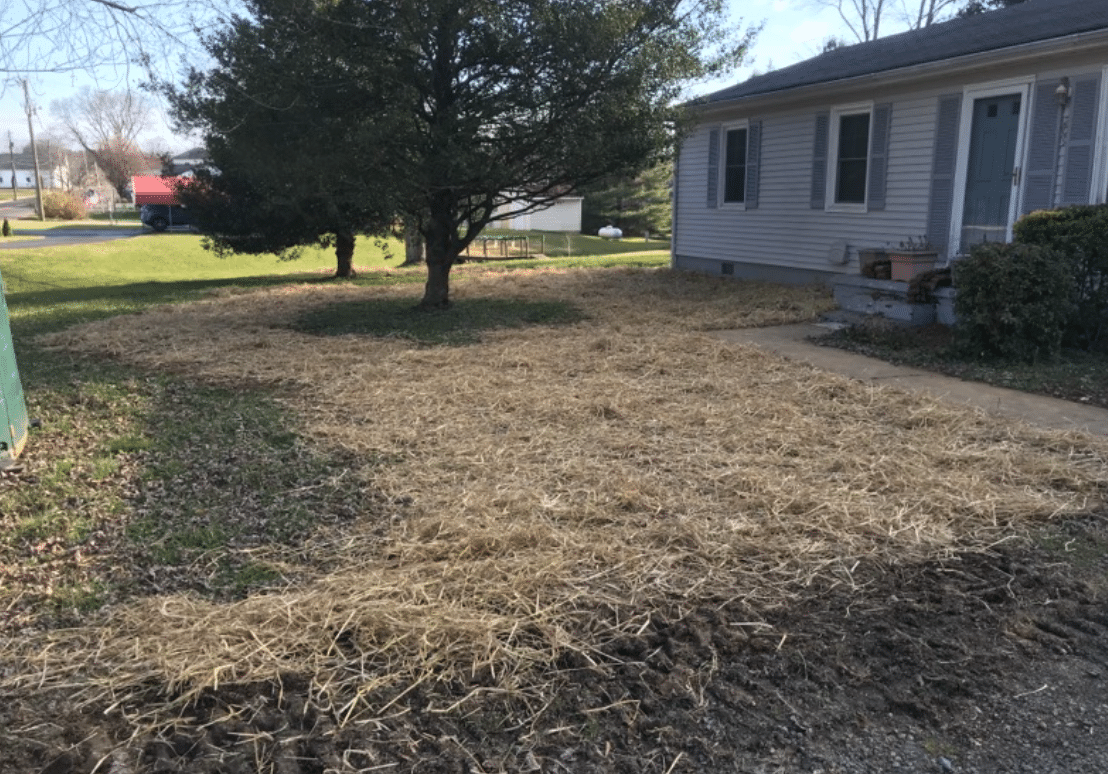 While we wish we could have prevented this problem before it started, we hope that the new water redirection measures will prevent any future problems for this homeowner.  Even if water has already wreaked havoc on your property, it's never too late – call Reynolds Contracting 434-293-6724 for Central Virginia water damage solutions today!