Reynolds Contracting proudly offers AB Chance helical pile installation! Why choose a Chance certified installer?  Not all foundation repair methods or products give you the confidence and success rate of a Chance foundation repair.  Many companies use inferior piles.  Others in the industry lack proper training.  With Chance, you can trust the top-quality products. With a Chance certified installer, you can depend on an expert application.  A Chance helical pile installation is a foundation solution that will last for many years.
Quality Made
Chance helical piles and brackets are the best the industry has to offer. Chance brand helical piles are proudly manufactured in Centralia, Missouri with the highest quality standards.  Our competitors offer inferior products that do not last, due to a lack of quality control.  Foundation repairs cannot withstand the test of time when a contractor cuts corners or uses cheap materials.  Those jobs will ultimately need to be redone, costing you more time and money.  Reynolds Contracting stands by our product, and a Chance helical pile installation will be strong and effective.  By choosing superior Chance products, you avoid repeat repairs in the future.  Rest easy knowing your investment in a Chance foundation repair is money well spent.

Expertly Installed
Reynolds Contracting is one of 500 certified installers within the Chance Alliance Network, North America's largest network of foundation repair experts.  Chance installers provide dependable, engineering-based solutions for a wide variety of applications, including residential and commercial foundations.  A certified installer completes every Chance helical pile installation.  When you choose Reynolds Contracting, you choose a company with years of foundation repair experience and hundreds of hours of training specifically from Chance University.  Each member of our crew completes a certification course, and is tested on the course material to qualify for recertification every two years.  Our crews demonstrate a robust understanding of the Chance system through the completion of this course and their field experience.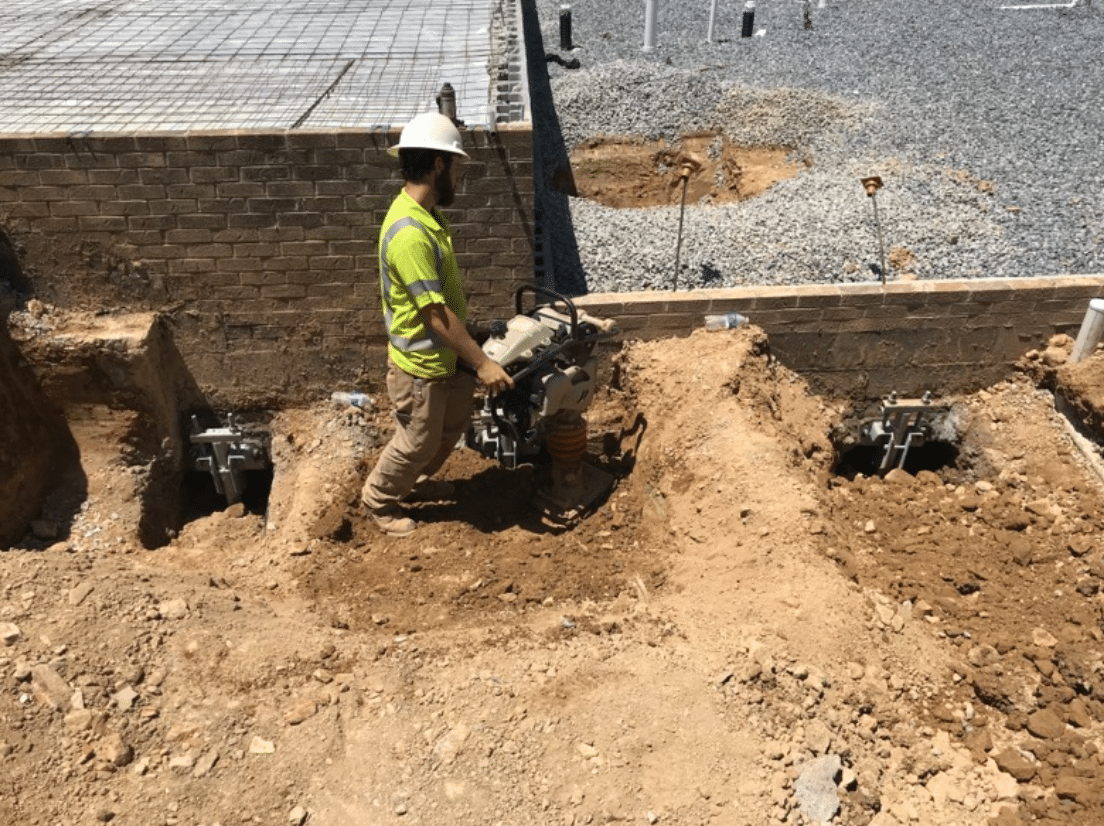 30-Year, Transferrable Warranty
Homeowners looking to sell their home might call us for an estimate after a worrisome home inspection report shows a foundation issue.  Why pay for a foundation repair when you won't own the home for much longer? Use Chance's 30-year, transferrable warranty as a selling point to potential buyers!  This generous warranty often allows sellers to more effectively negotiate a contract, and attracts buyers with a completed fix done right. You'll know you spent your money well, improving the safety of your home now and giving peace of mind to new owners in the future.
Choose a Chance Helical Pile Installation
Foundation repair can be frustrating and costly.  By choosing a Chance certified installer, you skip the headache and save money in the long run.  A Chance helical pile installation uses only the highest quality materials and is always completed by certified professionals.  Plus, with a 30-year transferrable warranty, the choice is easy.  Call Reynolds Contracting 434-293-6724 for an estimate on your foundation repair today!