When choosing a contractor for your next home improvement project, consider Reynolds Contracting! We offer a wide variety of services, including earthwork, foundation repair, hardscaping, and more.  Specifically, when it comes to Charlottesville earthwork and foundation repair, Reynolds Contracting combines these services quite often.  Our earthwork experience, coupled with our AB Chance certified installers, give you a robust, complete solution to your property's needs.
On a recent project this summer, we worked on a home that was built on the side of a hill. The front of the house always flooded during storms due to several factors.  The home has multiple additions, with a crawlspace in front and a basement in the back.  This creates potential cracking and leaking between sections.  Also, the builder used black corrugated pipe for the downspout drainpipes, which were clogged and backing up.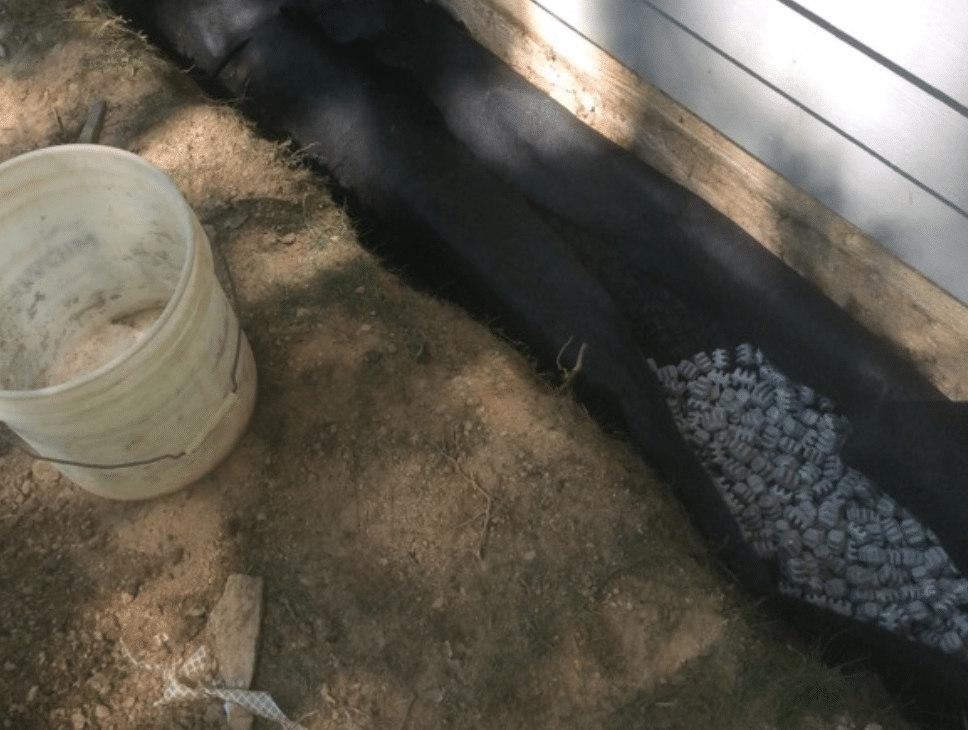 Initially, we didn't know the source of the flooding.  We had to investigate where the water was coming from, in order to solve the problem. Due to our decades of expertise, we knew what to look for.  We've seen black corrugate pipe fail many times, so this was an obvious place to start. This type of pipe is inexpensive initially, but can be easily crushed, cracked, or clogged – which can end up being very costly after damage is done.  We had to disassemble the front porch to locate the pipes, which is delicate work that required hand-excavating.  Our crews work very carefully to protect your home as we work.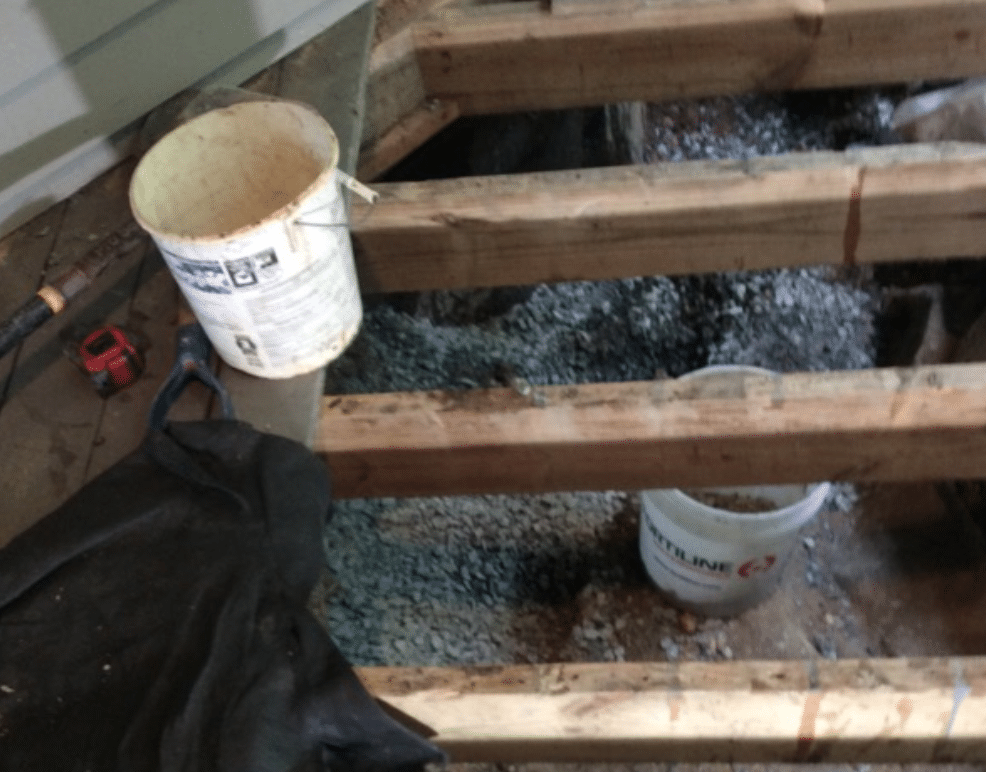 This home needed new downspout drainpipes.  We laid a new, smooth PVC pipe in the crawl space that will last a long time. Any leaves that settle in the pipe will wash away easily and avoid clogging.  We wrapped the pipe in a drain blanket to help manage water flow.  We were also able to apply waterproofing to the footer and along the wall under the porch for additional protection from leaks.
We also installed a helical pile to support the front corner of the house.  As the AB Chance certified dealer in Central Virginia, our crews are trained in the industry's best foundation repair methods.  Using Chance helical products means we only use the highest quality piles and piles; other companies may cut costs by using inferior products that will not last.  Our foundation repair jobs are backed by the Chance guarantee so that you can rest easy.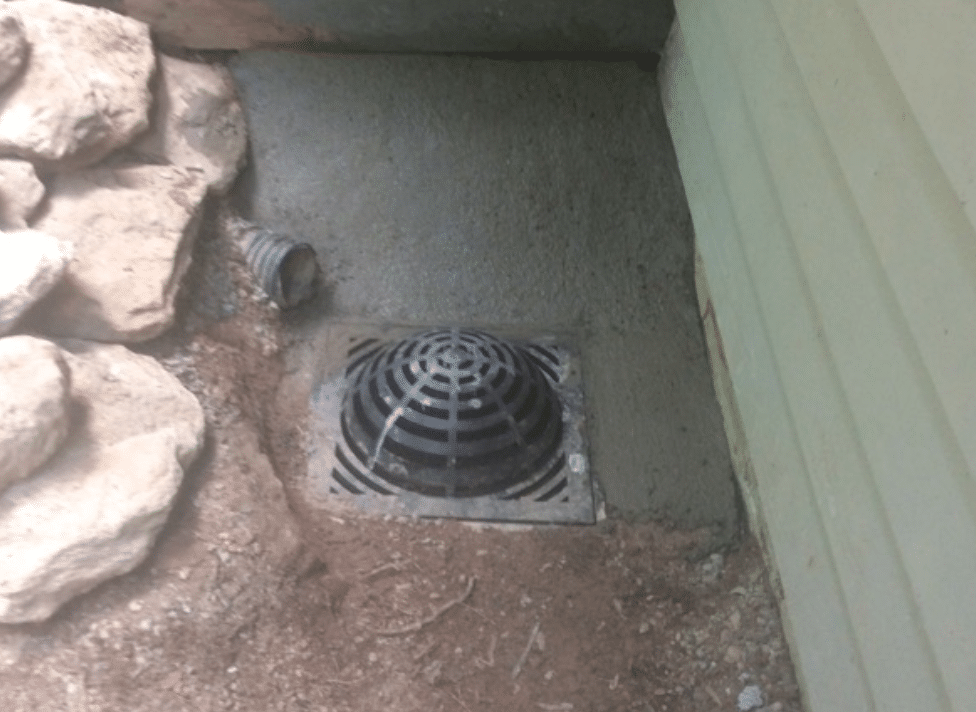 Finally, we installed a new drain box with a dome grate instead of a flat grate to avoid leaf collection at the drain.  We poured concrete sloping up toward the porch, further controlling the flow of water. Our experience with Charlottesville earthwork and foundation repair has given us an eye for water management and drain flow – keeping the water moving correctly around your property will extend the life of your home and will help avoid foundation problems in the future. Give us a call at 434-293-6724 for an estimate today!