Many of our clients have been pleased to know we offer Charlottesville hardscaping services.  Recently we installed additional deck and walkway for a local residence.  The existing deck had several steps down to the ground, and the homeowner wanted to connect the deck to another section several yards away.  We were able to build a walkway between one set of stairs and the other section, along with a new platform landing for the second section.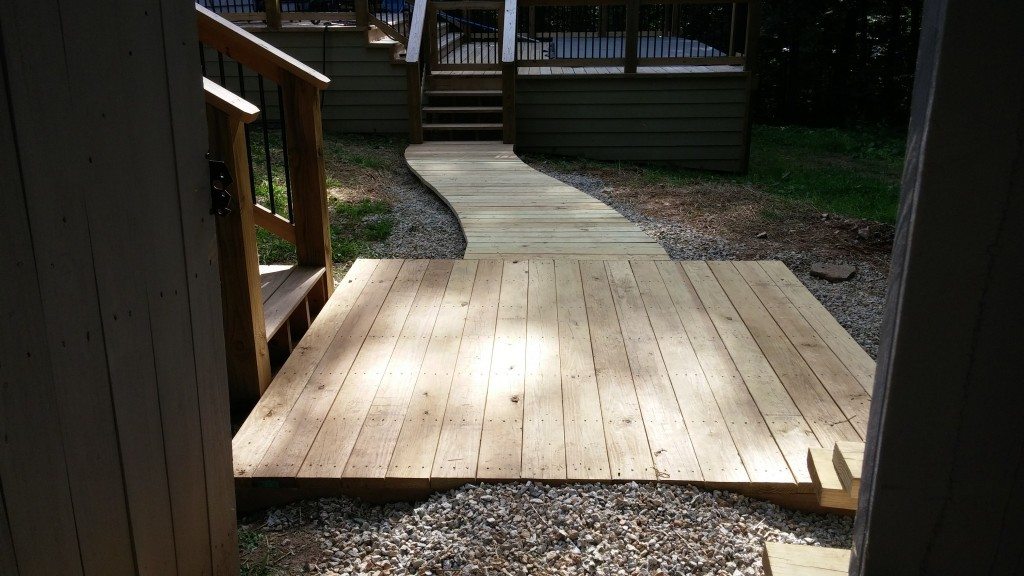 This hardscaping has improved the look and function of the deck, as well as the overall use of the backyard space.  The homeowner can now access both sections of deck without the risk of muddy shoes or disturbing their grass and other landscaping.  The new landing easily drains with its gravel base.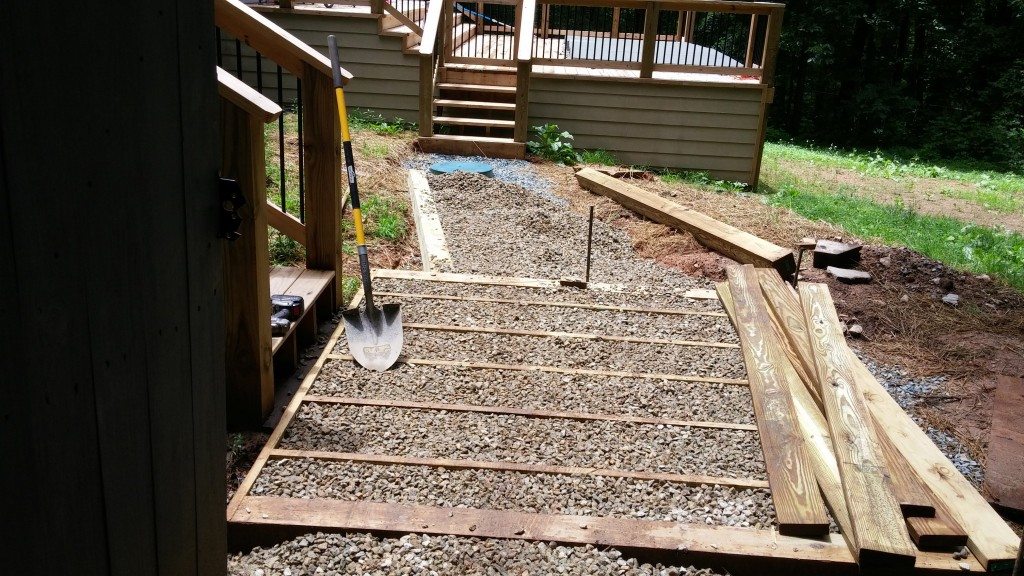 Reynolds Contracting can do similar projects for you, offering Charlottesville hardscaping services of many varieties.  Oftentimes, hardscaping is more functional than its sister, landscaping, but can also improve curb appeal and add to the aesthetics of your home.  Our experienced crews work diligently to make sure you are pleased with the product throughout the entire project.
Contact Reynolds Contracting today 434-293-6724 for a free estimate on any Charlottesville hardscaping services!