Reynolds Contracting offers Charlottesville pipe work as a subservice of our Earthwork division.  Our team of experts can provide the necessary planning and execution of a pipe project to make sure everything is flowing properly around your home.
Water management is a key factor in erosion control and avoiding foundation problems.  Adding pipes to your gutter system and extending downspouts away from the base of your home can protect one of your most valuable investments from one of the most powerful forces in nature.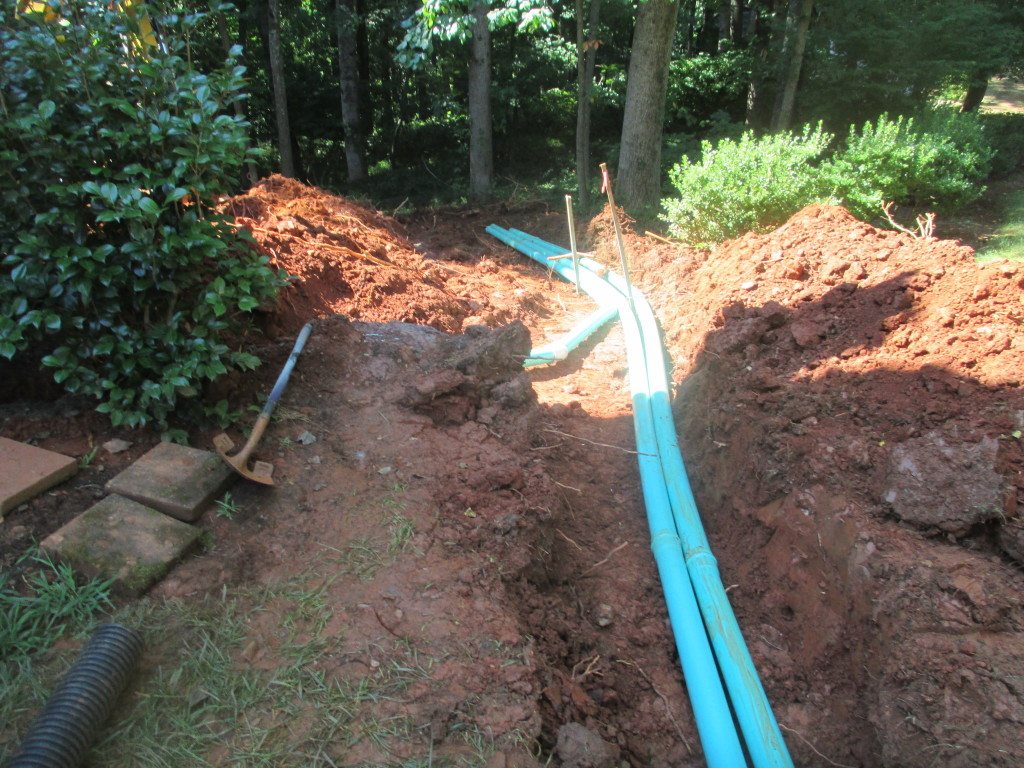 Part of pipe work that often takes time and skill is knowing where the water is coming from and telling it where to go.  Because we are also experienced at grading, we can determine the slope of where the pipe lays, how much and what size pipe will be needed, and how much water the pipe system can handle – all based on the lay of the land.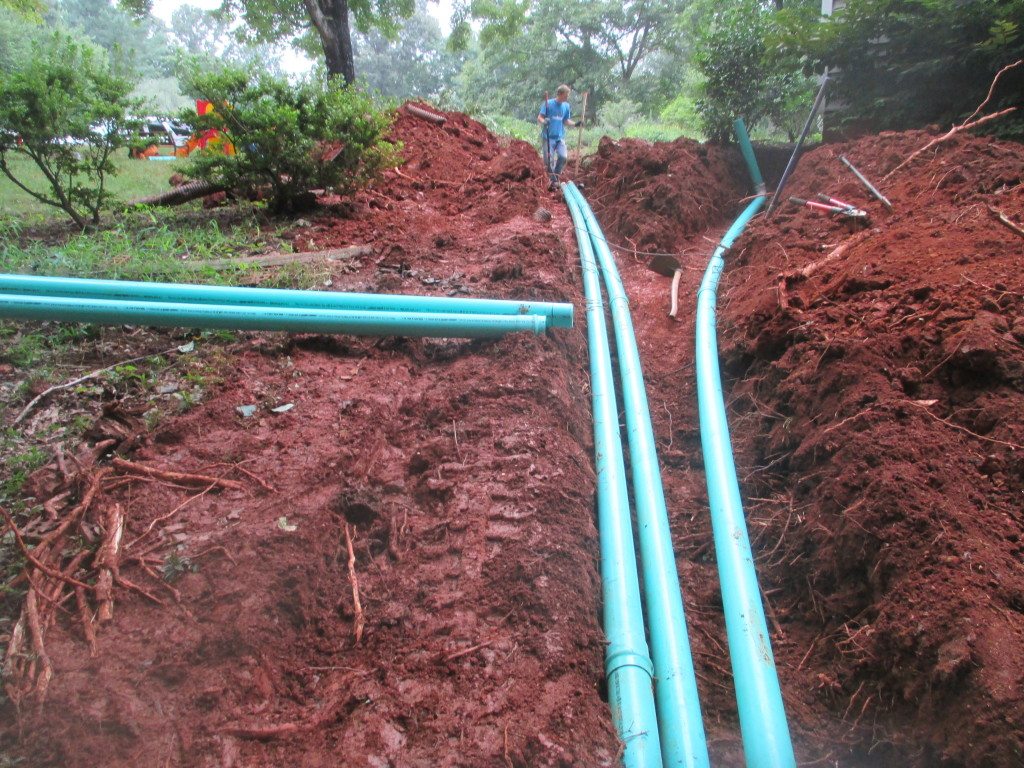 Water is only one of the elements that needs to be harnessed and directed around your home.  Septic systems and drain fields also need professional attention to make sure the pipe work is fully operational and in good working order.
Trusting Reynolds Contracting with all of your Charlottesville pipe work needs will ensure a functional, efficient pipe network around your property for years to come! Contact us 434-293-6724 today for a consultation.