Laying concrete requires a level of expertise and care that often requires professional attention.  Particularly with bigger jobs, using a knowledgeable contractor will give you peace about the final product.  Reynolds Contracting offers concrete services in Charlottesville, Virginia, with a highly experienced team of professionals behind every job.
To ensure a high quality product, concrete projects need excellent preparation and execution.  With Reynolds Contracting, you can expect professionalism and attention to detail from the beginning of the project to the end.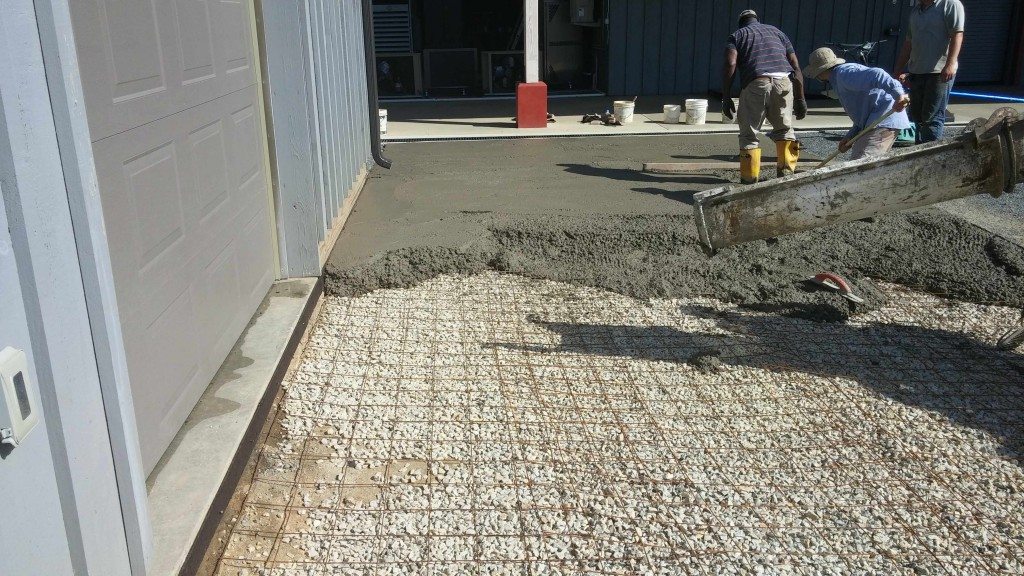 We recently completed a fairly large concrete slab adjacent to a garage.  Quality preparation was essential to this project to maintain the integrity of the concrete for years to come.  Because we also specialize in earthwork and grading, we could make adjustments to the grade if necessary.  We knew the site was level before moving on to the next step.  The grade around the garage is especially important as you drive in and out!  Ultimately, attention to this detail improves the look and longevity of the finished product.
For expert concrete services in Charlottesville and surrounding areas, contact Reynolds Contracting 434-293-6724 today!