With the relatively mild summer we had in Central Virginia this year, I was disappointed in my garden's production. My tomatoes suffered the most and did not produce anywhere near what I expected them to. What could I have done better under such unusual circumstances for the summer months?
You can't control the weather, and there will be seasons that just don't provide ideal growing conditions. But there are certain factors you can control, particularly if you use container gardening.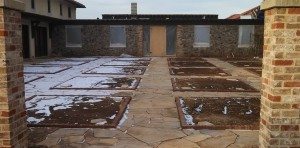 Container gardening has become quite popular, and one we'd recommend to novice and experienced gardeners alike. Also known as raised beds or square foot gardening, this method generally takes up less space than tradition row gardening, and usually requires less maintenance once it's in place. Many gardeners have grown to love container gardening because of the level of control they are able to have over their gardens. Container gardening lets you become master of the soil, where you can create the perfect growing environment for developing root systems with your own blend of compost, rich soil, and fertilizers.
If weeds have been a problem for you, container gardening can greatly reduce your need to weed. Walkways not only provide clear paths to various containers, but also allow ample workspace for tending to your crops. If predators are a problem, there are solutions in container gardening to keep pests away from each container without compromising aesthetics or crop production.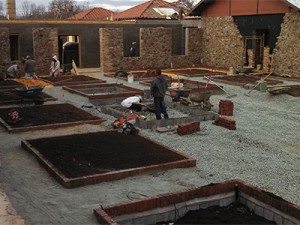 Reynolds Contracting can install your new container garden for next year's growing season! Let us help you create a beautiful, productive garden to feed your family for many years to come.