Reynolds Contracting offers a variety of residential and small commercial construction services in the Central Virginia area. Our expertise includes crawl space foundation repair using top quality products and the most innovative technology in the industry. On a recent project, we reinforced old, rotting floor joists and joist supports with steel pile foundation jacks.
This house was built in the mid-1800s using a pile-and-beam style with an addition in the 1930s. Old railroad ties served as joist supports, but over time, the wood began to rot. The homeowner discovered the problem with the help of a structural engineer. We worked closely with the structural engineer to plan and execute a solution to extend the life and improve the function of this home.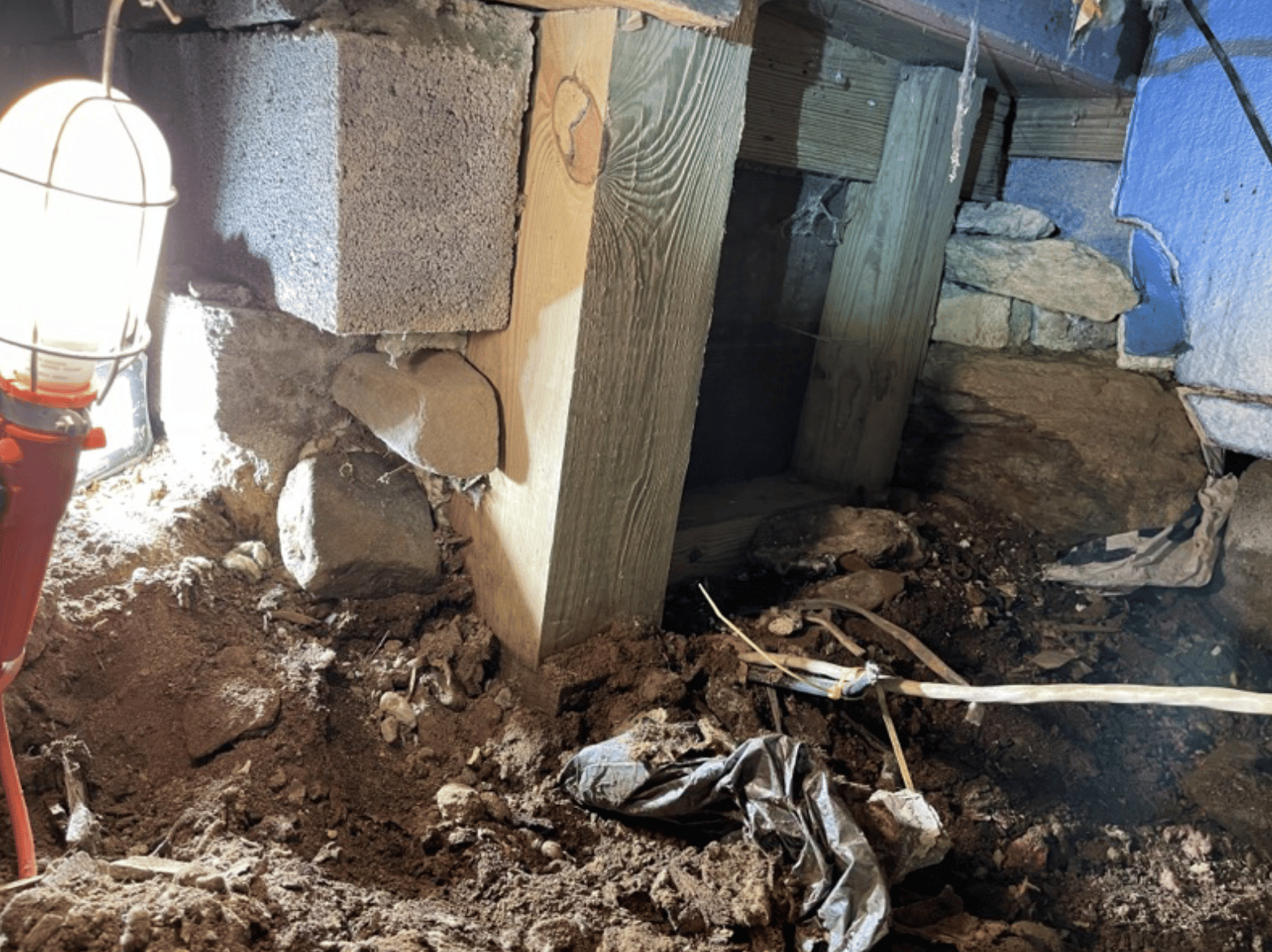 Our plan included installation of mid-span joist supports, replacing all support columns with steel foundation jacks. We would also replace all of the rotting railroad ties with segmental block. But before we could begin, we cleaned up the crawl space, which had quite a bit of trash, debris, and other material from original construction, the addition, and accumulation over time. We also noted the uneven earth between the original and newer sections of the home and assessed the extent of the decay throughout the joists throughout the house.
After we finished cleaning up the debris, we installed a temporary steel column and made a custom block on both sides. Depending on the clearance in the crawlspace, it's sometimes necessary to cut the floor open from above to facilitate the job. That was the case on this project: some of the work required access from inside the home, so we removed bathroom cabinets to work from above the floor as well.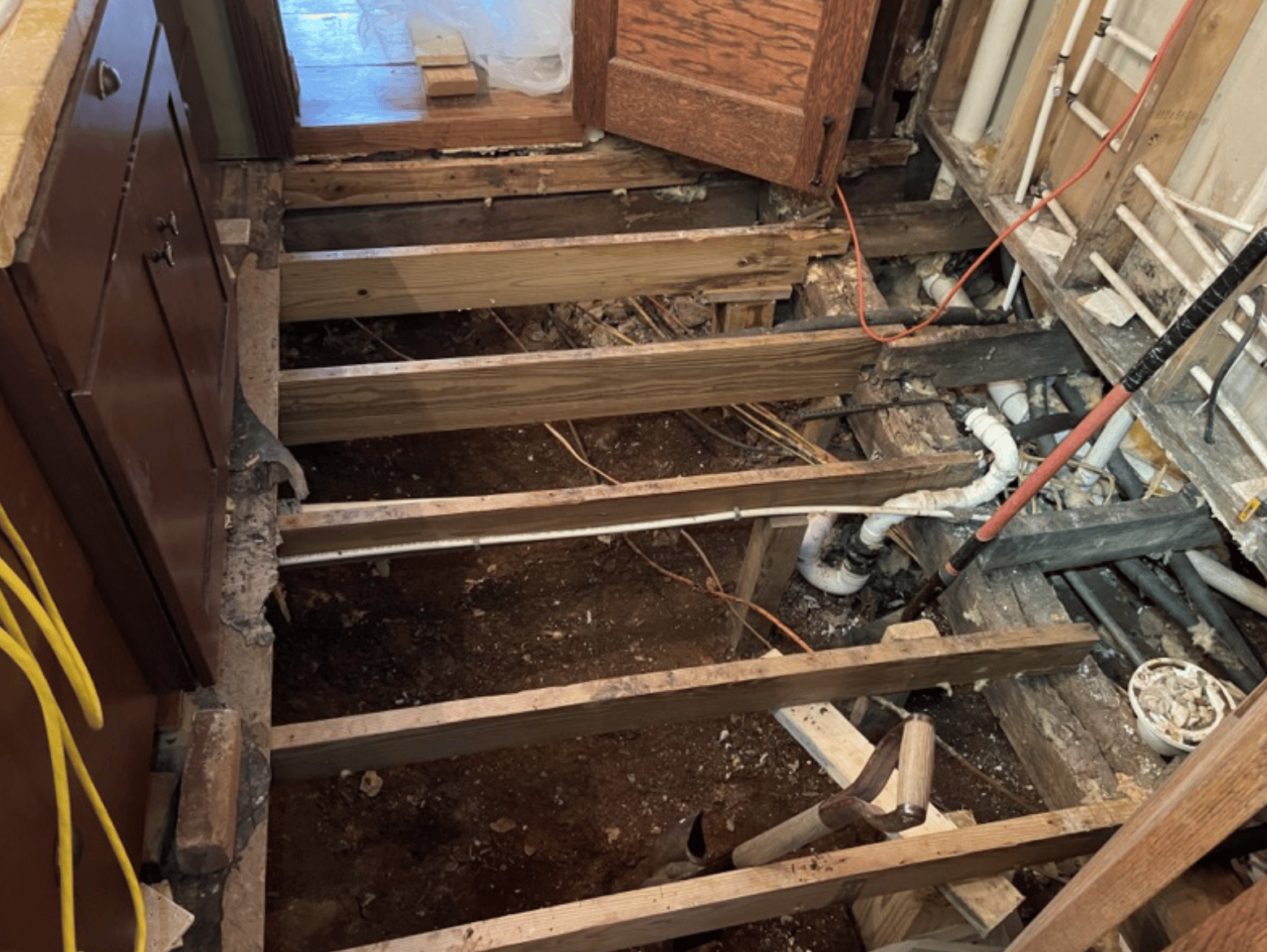 All throughout this process, we worked closely with the structural engineer, using his notes and expertise to best improve the home. We used a couple of new products to the foundation repair market: StrongPostTM and PolybaseTM. StrongPostTM is a heavy-duty column support, designed to fit any crawlspace providing 25 tons of ultimate capacity. Made of the same strong galvanized steel of our helical shafts, StrongPostTM provides permanent stability for your crawlspace. This product is corrosion resistant, termite-proof, and adjustable for any crawlspace height.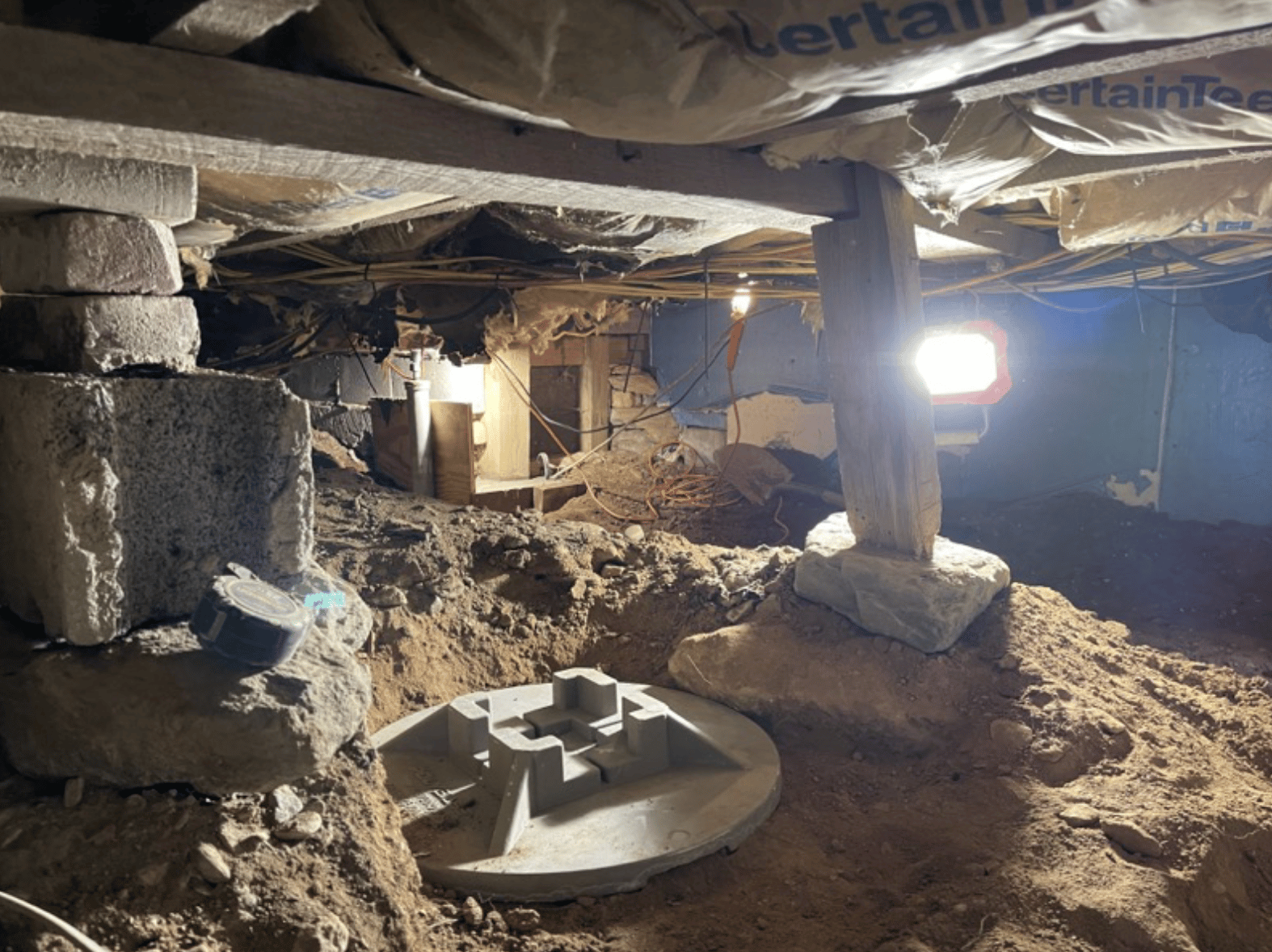 On this project, we used StrongPostTM in conjuction with PolybaseTM, a high-strength polymer concrete and glass fiber reinforced foundation. This product helps to distribute the weight load and increase stability and support of sagging floors. Installation requires no excavation and is less labor intensive than other solutions on the market. We have had great success using both of these products, independently and combined!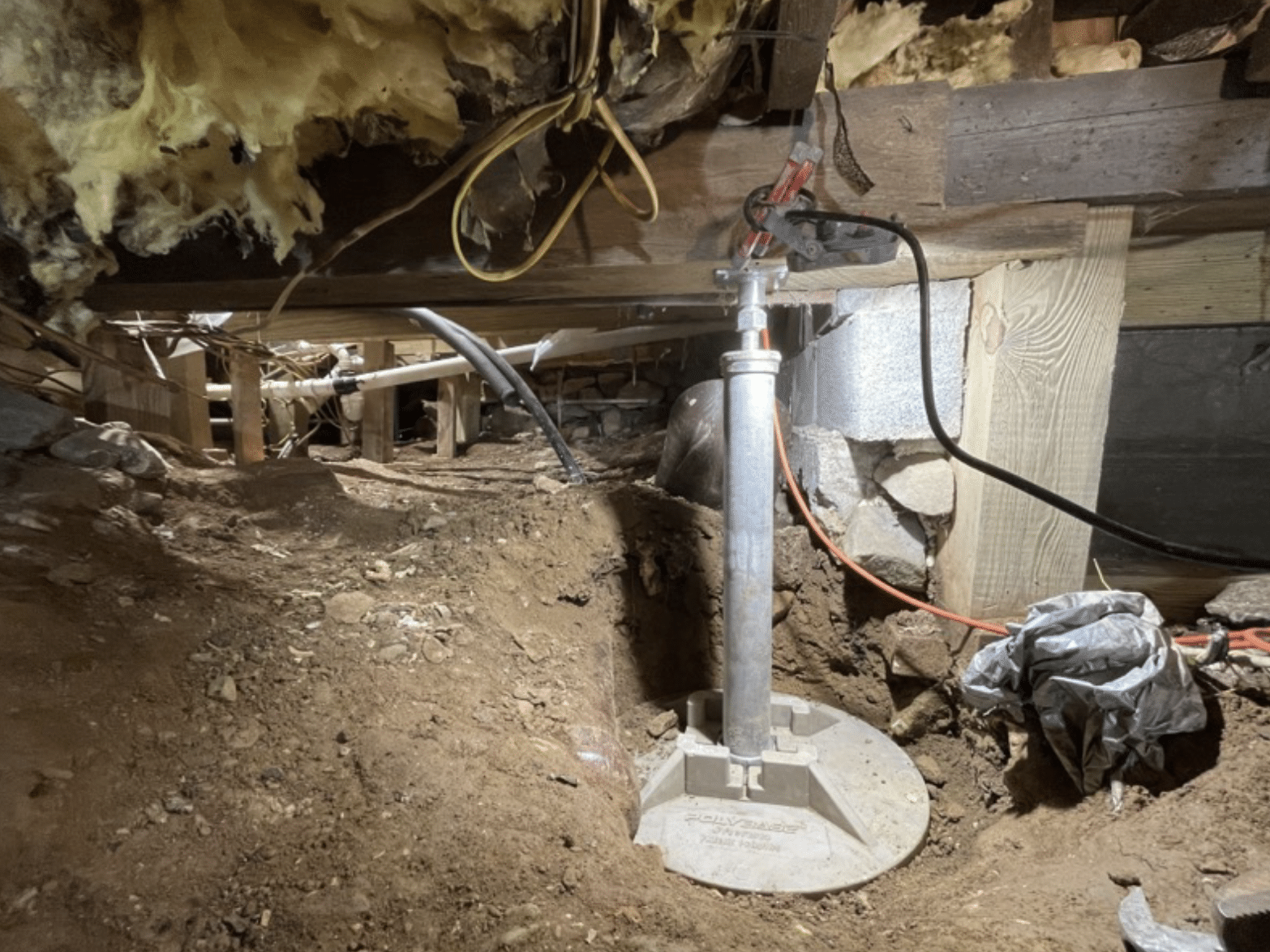 With this innovative technology, we can help you, too, with your crawl space foundation repair. We work closely with many structural engineers in the Central Virginia area to bring you the best solutions for your home using the highest quality products and offering expert, professional installation. Contact us at 434-293-6724 for an estimate!