Reynolds Contracting offers high-quality home repairs and improvements in the Central Virginia area. Our custom services include earthwork and drainage solutions, as well as foundation repair, hardscaping, and more. Our crews have experience in many demanding and unusual circumstances, many of which require special attention and care.  On a recent job, we were able to implement creative drainage solutions to a home in Charlottesville.
No Gutters? No Problem!
This home was built without gutters, an uncommon situation that required a unique approach to drainage. Adding gutters was not an option here for a variety of reasons, so we had to think outside the box.  Because of our expertise in water management and foundation repair, we offered a quality fix that will prevent foundation leaks and cracks in the future.   We installed a rubber-lined, gravel trench along the exterior walls of the home.  Instead of traditional gutters and downspout drainpipes, these trenches will catch the roof run-off during a storm or rain shower. The rubber liner directs the water, and the gravel helps to drain and disperse the water through the trench into the ground.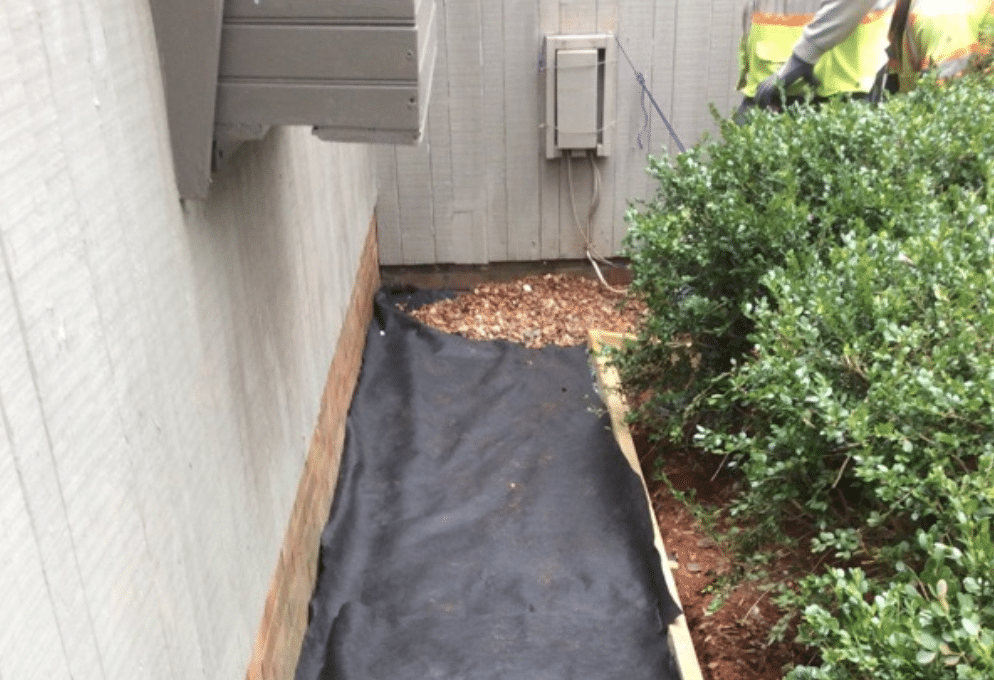 Custom Estimates with Creative Drainage Solutions
When you call Reynolds Contracting, we take time to listen to your concerns and weigh the options for the best outcome.  We do not offer cookie-cutter solutions or rush through job to job.  We pride ourselves on the personal elements of a job, and make suggestions based on YOUR particular needs. It might be faster or cheaper to apply a one-size-fits-all solution to every project, but that will potentially cost you more money in the long-run.  Our specialized, tailored estimates give you a proposal specific to your property.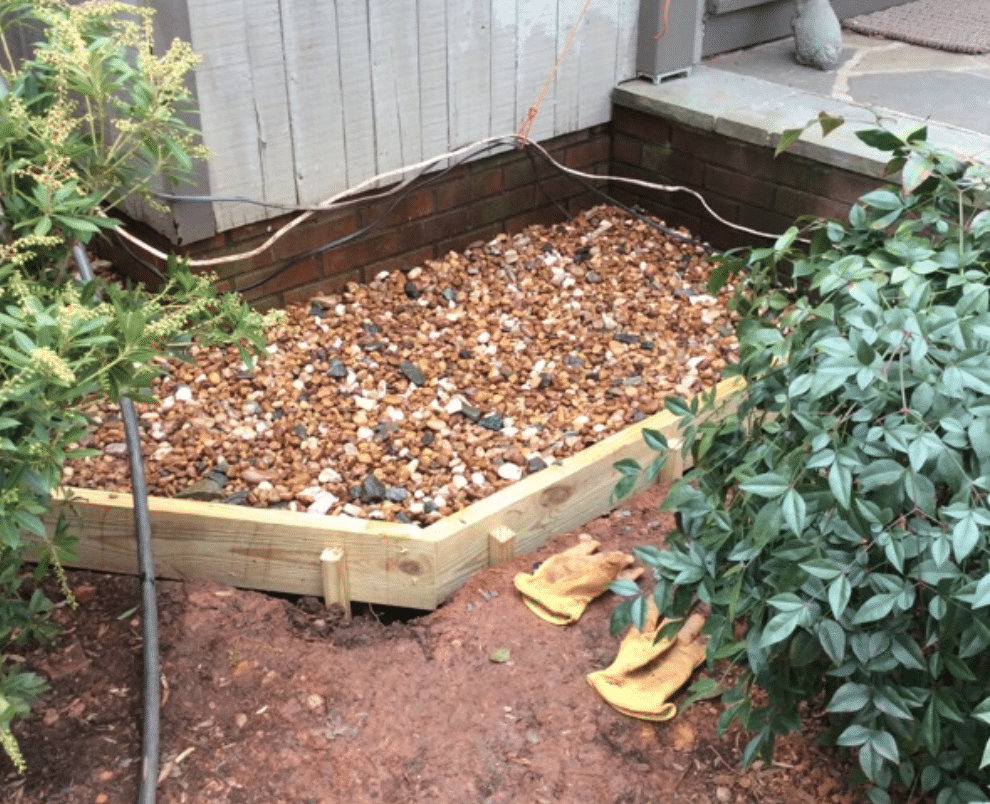 For your unique water management needs, contact Reynolds Contracting.  Our estimators will listen to your concerns and prepare a proposal based on your specific situation with creative drainage solutions.  Call us today at 434-293-6724.  We look forward to working with you!