Reynolds Contracting offers earthwork and excavating services in the Central Virginia area. Our experienced crews specialize in grading and erosion control, as well as pond renovation and repair. On a recent project, we completed a dam repair and riprap renovation in eastern Albemarle County.


Our client had a pond with a riprap outlet channel, which was badly damaged. The dam functioned properly, but the runoff water was eroding the outlet channel. Years ago, another contractor successfully repaired the outlet, but the drainage channel down the hill now needed repair. The channel may have originally been too narrow or the stone size may have been too small. We planned to repair the outlet channel, replace the riprap, and rebuild the sides of the dam around the outlet.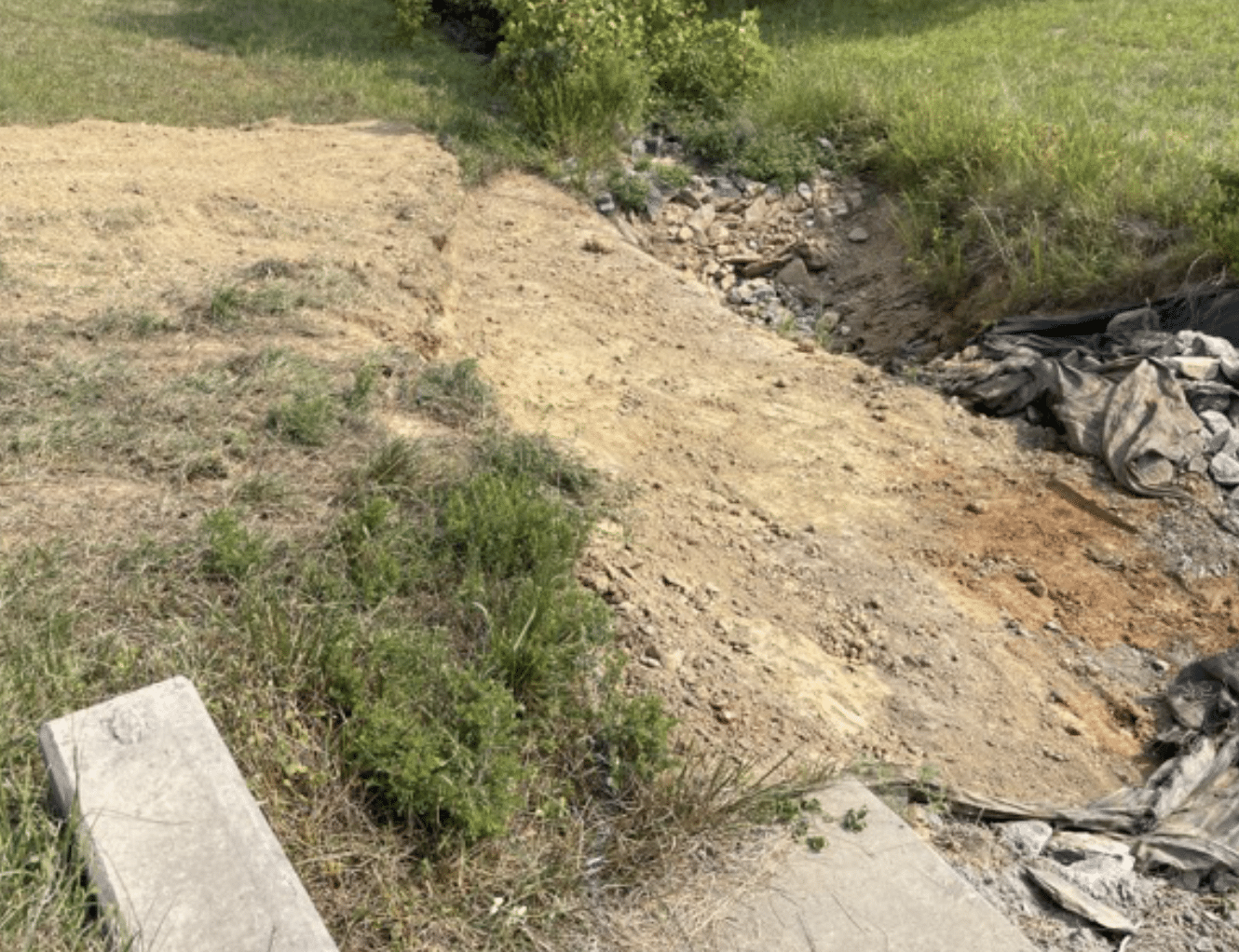 To begin, we stripped the topsoil and established new sub grade along the edges of the existing channel. We placed woven filter fabric over this new sub grade and stapled it in place. Then, we installed 18 inches of riprap over the fabric and pumped grout over the riprap to prevent shifting and settling in the future.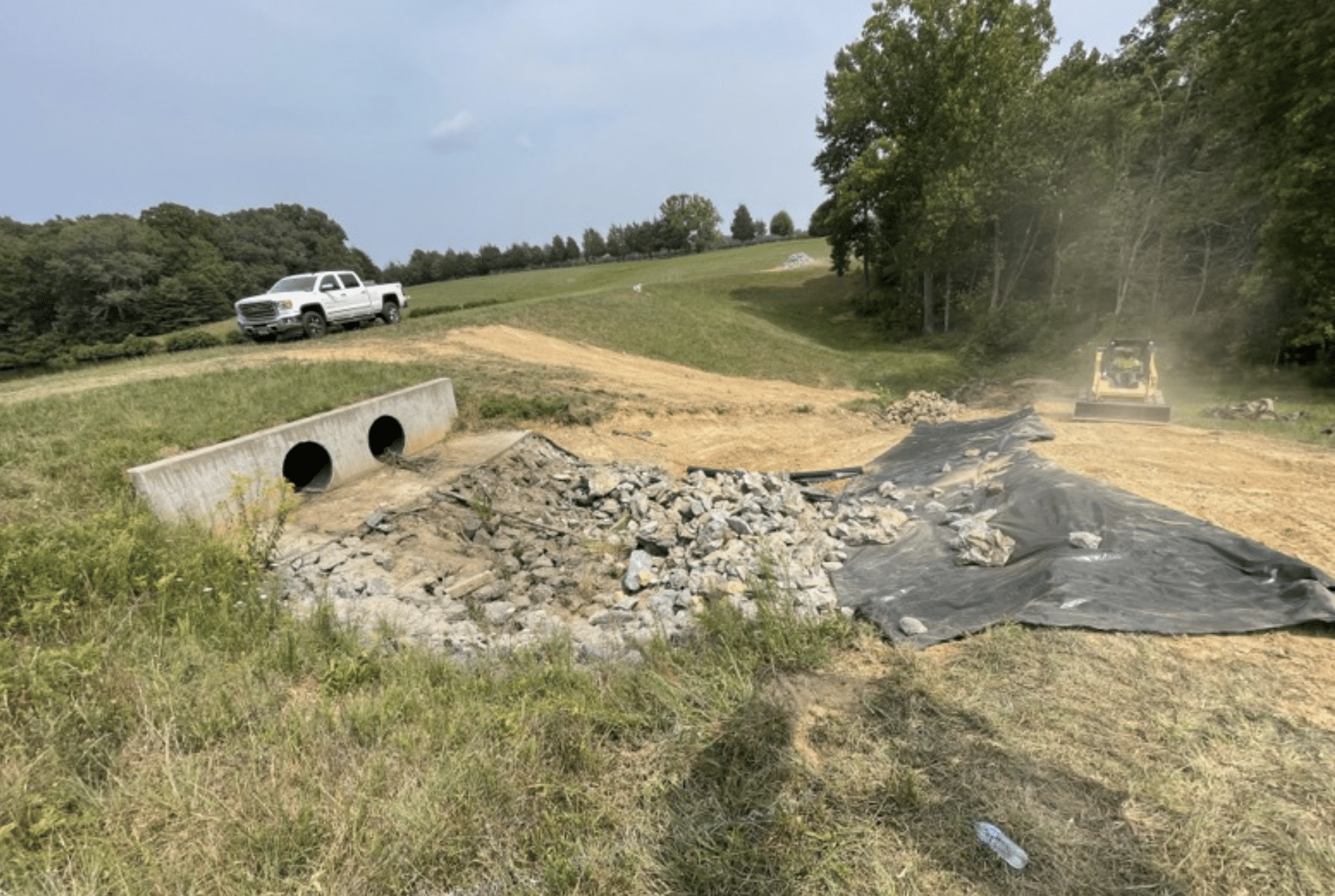 As we installed the fabric and received the loads of riprap, we continually dug out the bottom of the channel and moved rock into place. This process took a few days of methodical work. Once we completed the riprap installation, we began dressing the finished grade for seed and straw.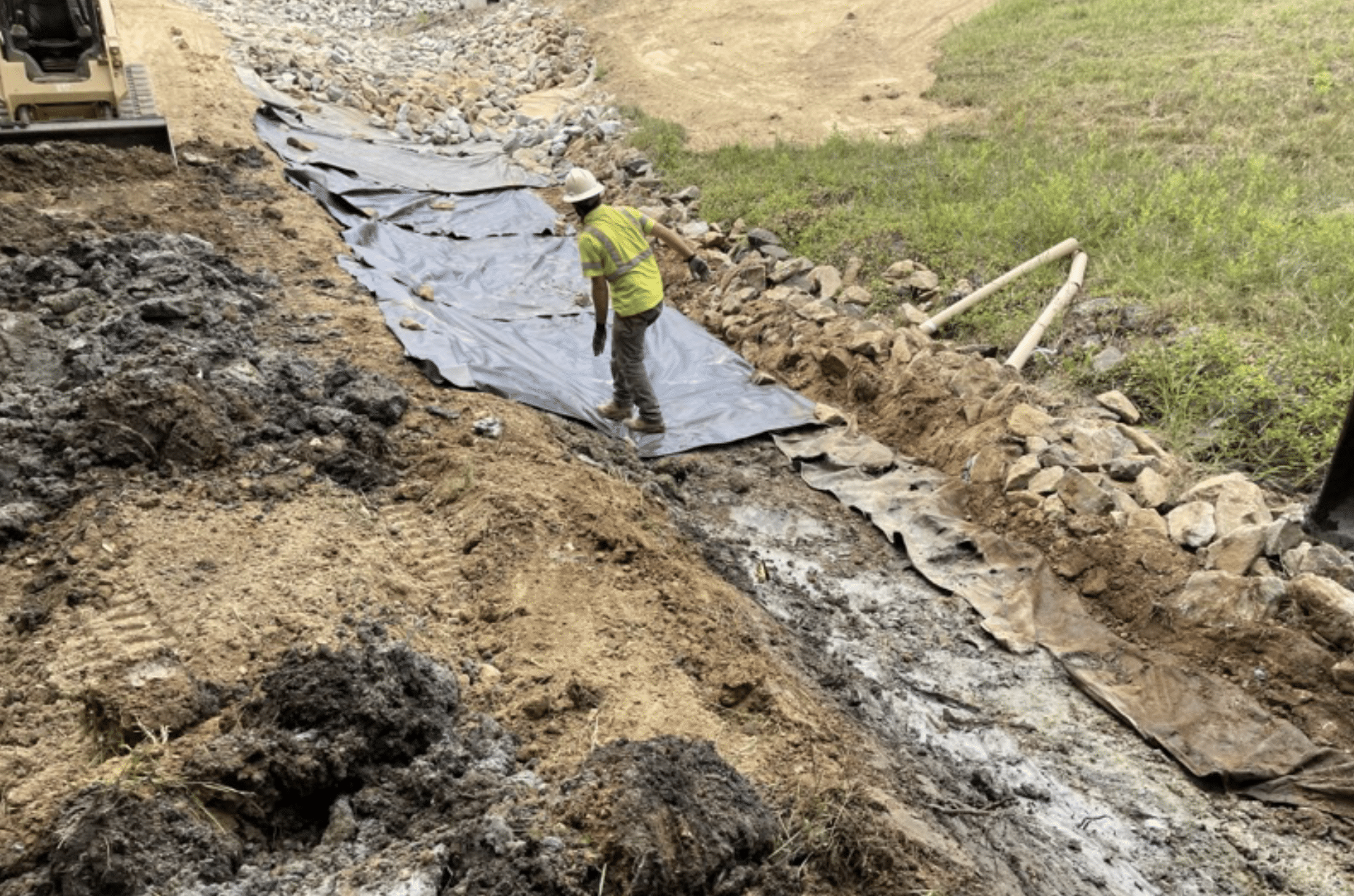 When you choose Reynolds Contracting, you can trust our crews to work diligently and thoroughly. Our attention to detail sets us apart from the rest! We work professionally and efficiently to bring you the best finished product while being mindful of your budget and timeline. In this example of a dam repair and riprap renovation, we successfully fixed the erosion problems and improved the property for years to come.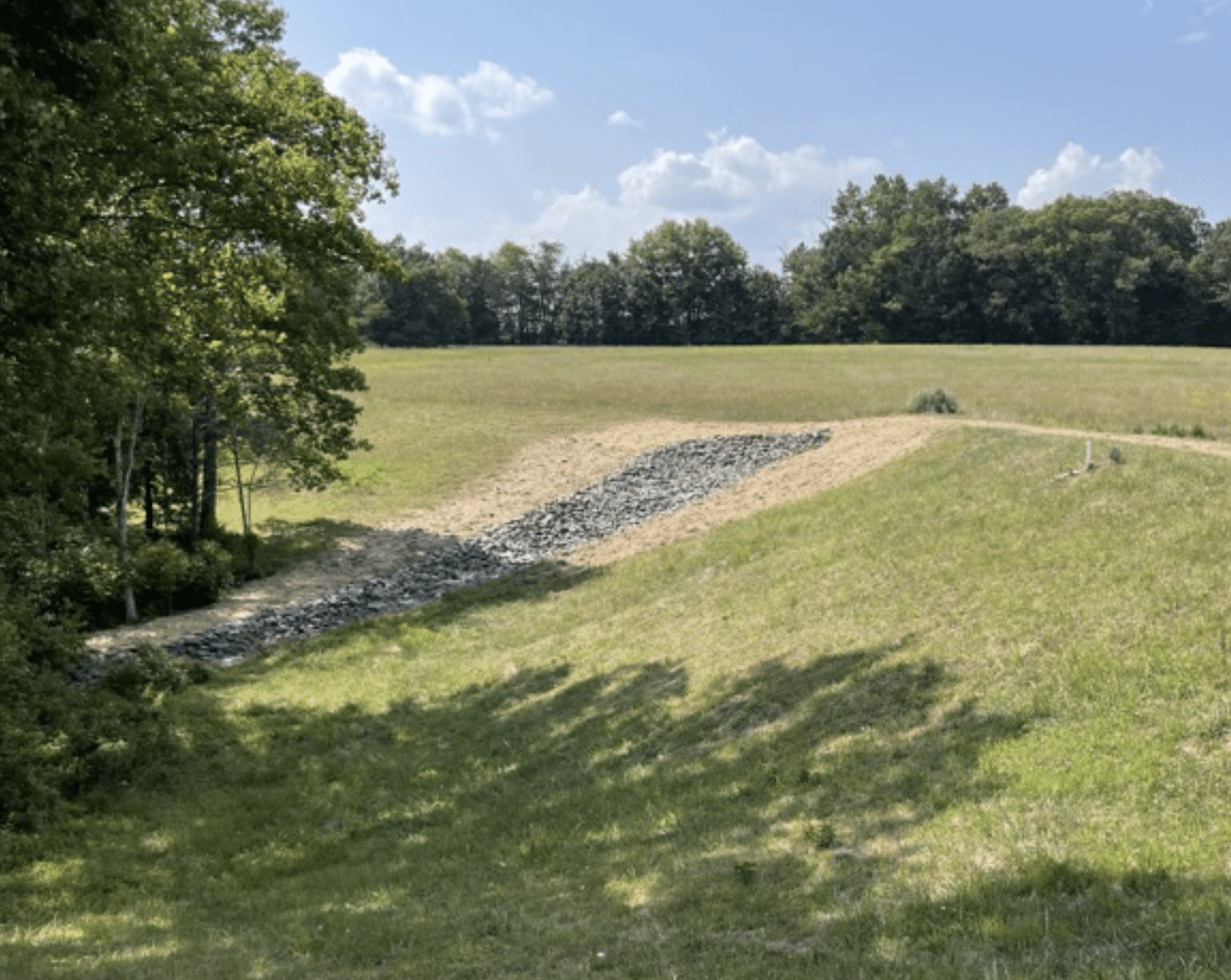 For your earthwork and excavation home improvement projects, call 434-293-6724 for an estimate from Reynolds Contracting!