More than ten years ago, Reynolds Contracting was founded as a solution to the growing need for small earthwork and contracting services around Charlottesville and Albemarle County, Virginia. Owner David Reynolds wanted to offer his decades of experience to homeowners in the area, being especially knowledgeable in drainage improvement solutions. We're proud to be one of the top earthwork contractors in the central Virginia area today!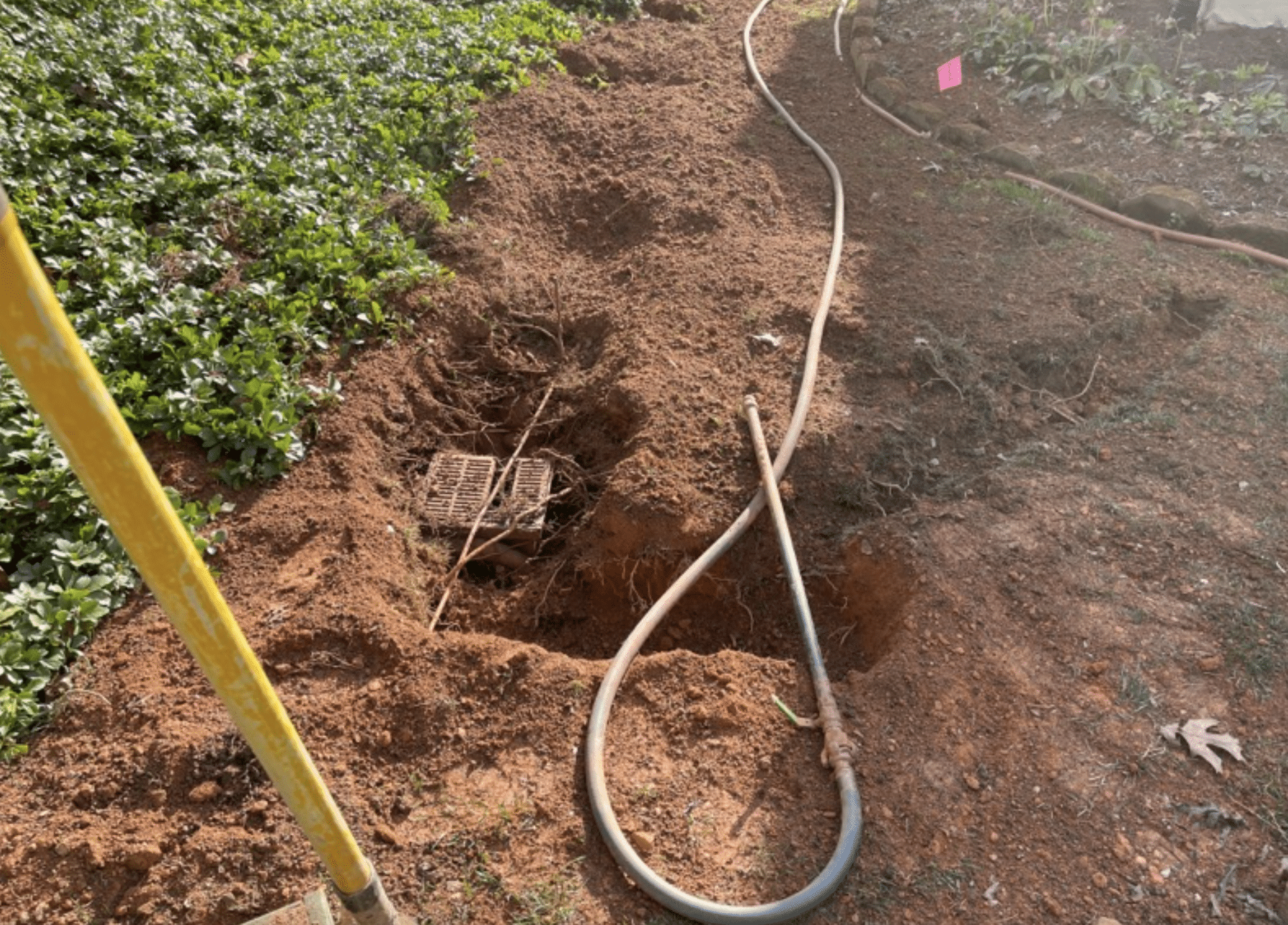 Recently, a homeowner contacted us because he noticed a drainage issue on the side of his home. Erosion had created serious problems, exposing buried utilities and uncovering tree roots. The force of the water runoff had displaced soil and blocked an existing underground drainage system. Upon further inspection, we discovered this drainage system was not only blocked, but also needed repairs.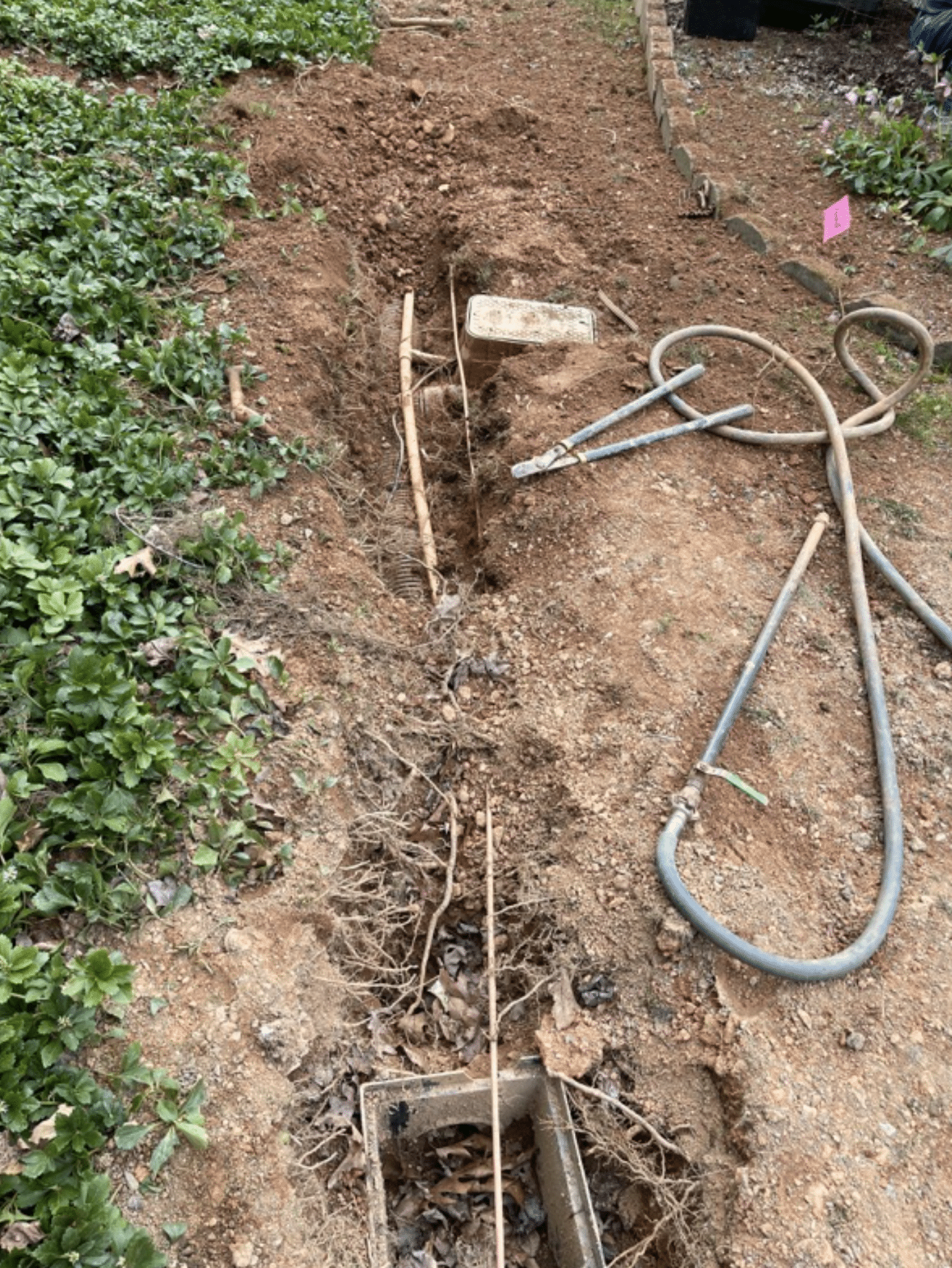 Our crew used air knife excavation to delicately uncover utilities and roots, avoiding costly damage to electrical and cable lines, as well as protecting the trees and other landscaping from the roots-up. Once everything was exposed, we could see that roots had worked their way into and around irrigation pipes, and one drainage pipe was completely crushed. Of course, the drainage system could not do its job with these interferences!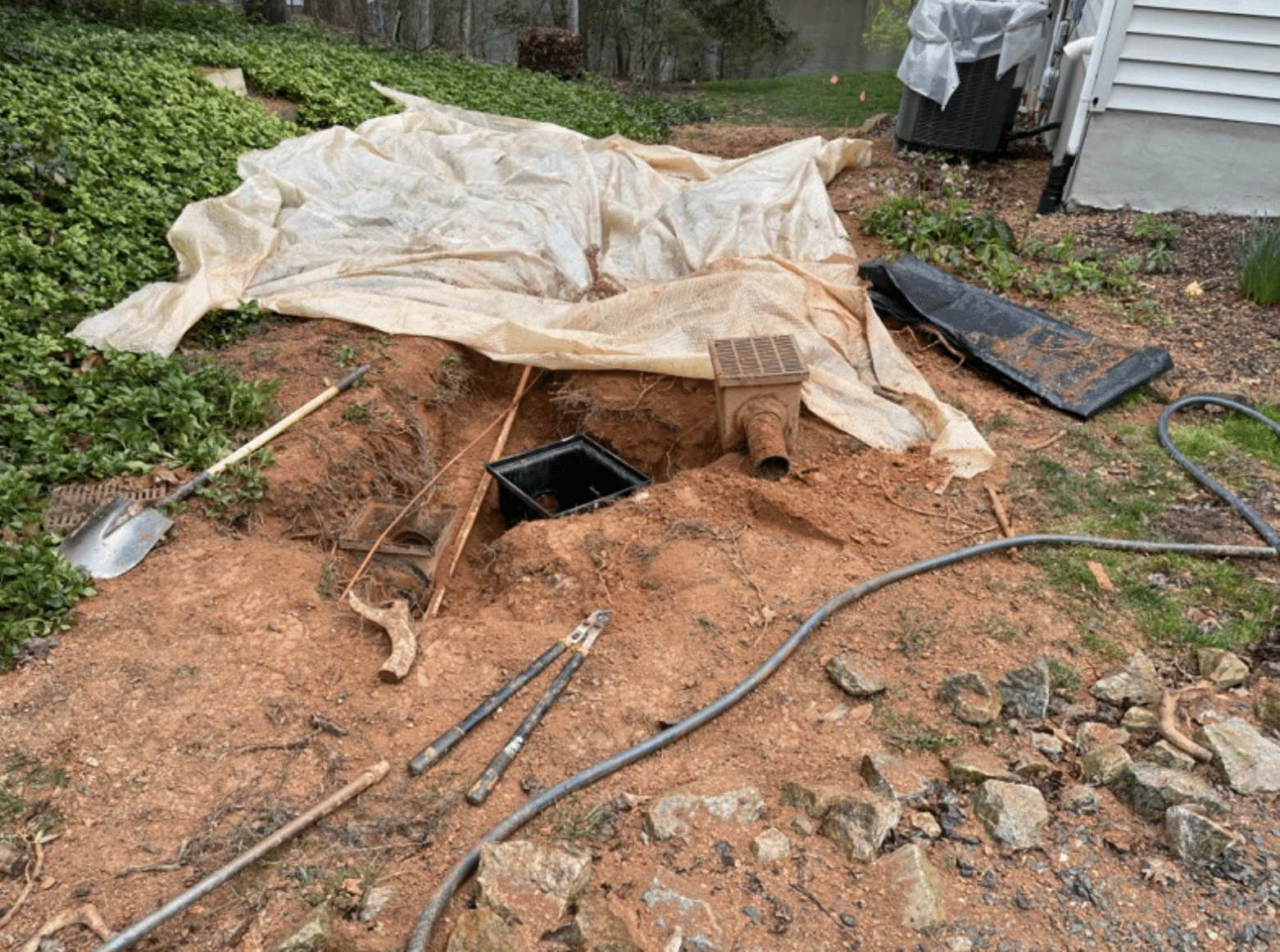 We repaired the existing drainage system and installed new replacement pipe. We backfilled the area to bring the soil up to the proper level. Using over 25 years of excavating experience, our crew carefully graded the area for better drainage for years to come. To finish, we installed a tall fescue sod for a polished look.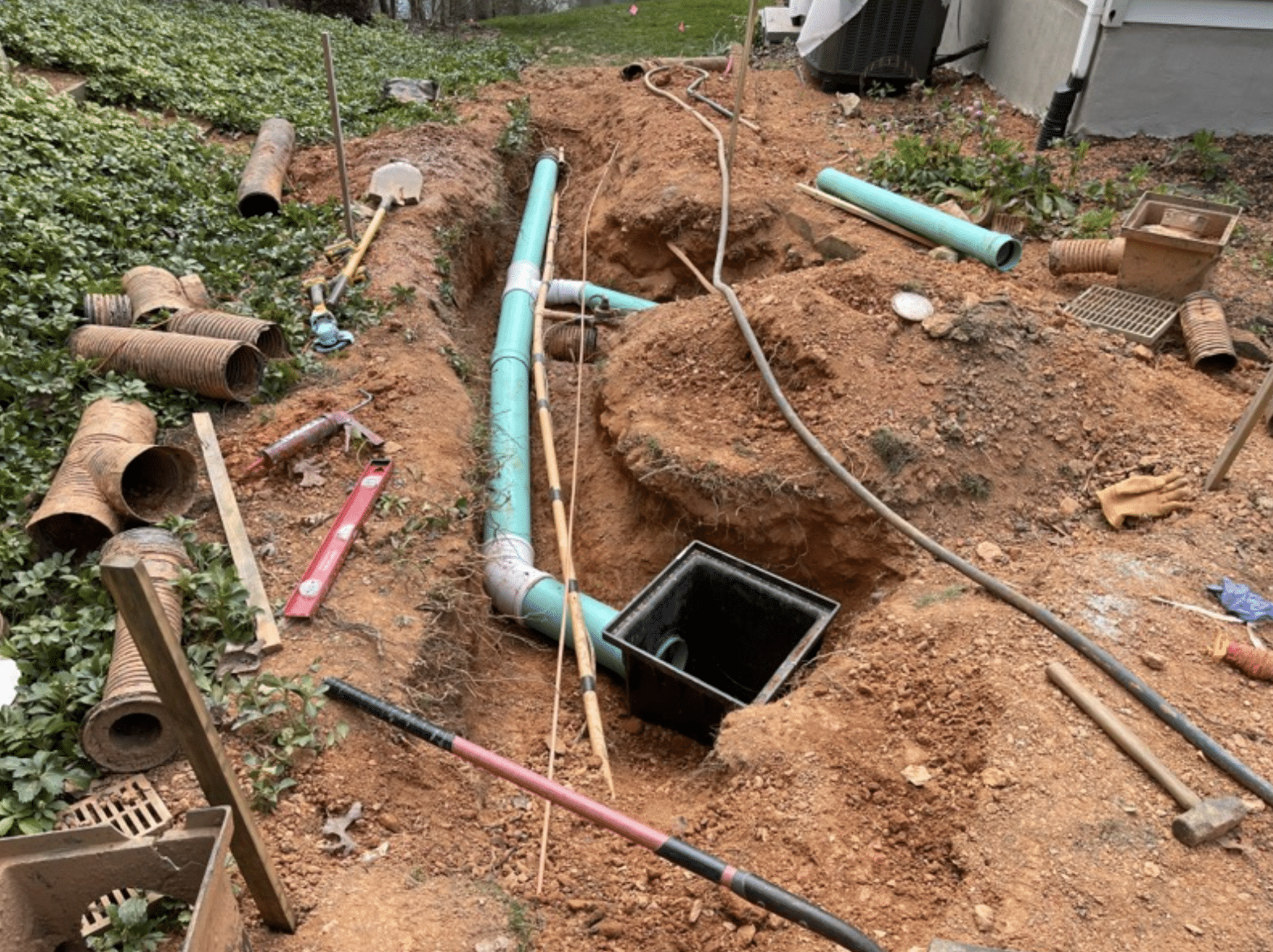 The homeowner was happy with the outcome of this project, especially because we did not have to use heavy equipment around his property. Air knife excavation allows us to work in tight or tedious spaces with limited interruption to daily life. With Reynolds Contracting, we take great consideration into the best drainage improvement solutions for each individual situation. For caring, professional earthwork service call 434-293-6724 for an estimate!