At Reynolds Contracting, we offer top-quality, innovative contracting solutions for residential and small commercial properties. Our services include earthwork, foundation repair, hardscaping, pond repair, and golf course renovation in the Central Virginia area. We recently completed a project in Greene County featuring earthwork with Hydraway®.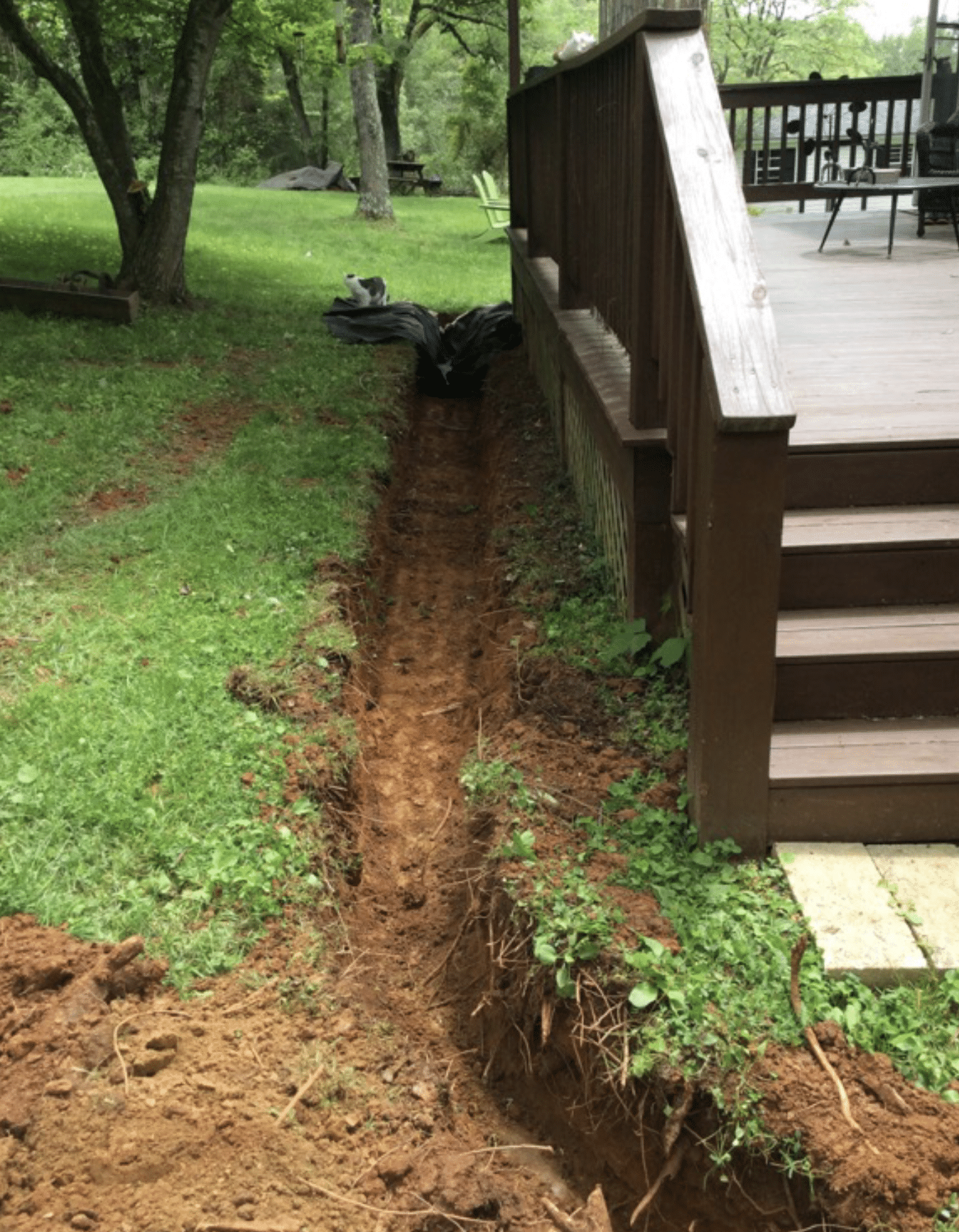 On this project, we improved the drainage around the foundation wall of the home. Moisture was collecting on one side of the house. There was a massive deck on that side, which prevented us from working on the problem at the foundation level. Instead, we installed a French drain to collect water runoff. We laid gravel all the way to the surface, and the homeowner picked out a decorative stone to go on top. This layering of stone allowed water to get in faster, rather than dirt which would not drain as well and could still carry water toward the house.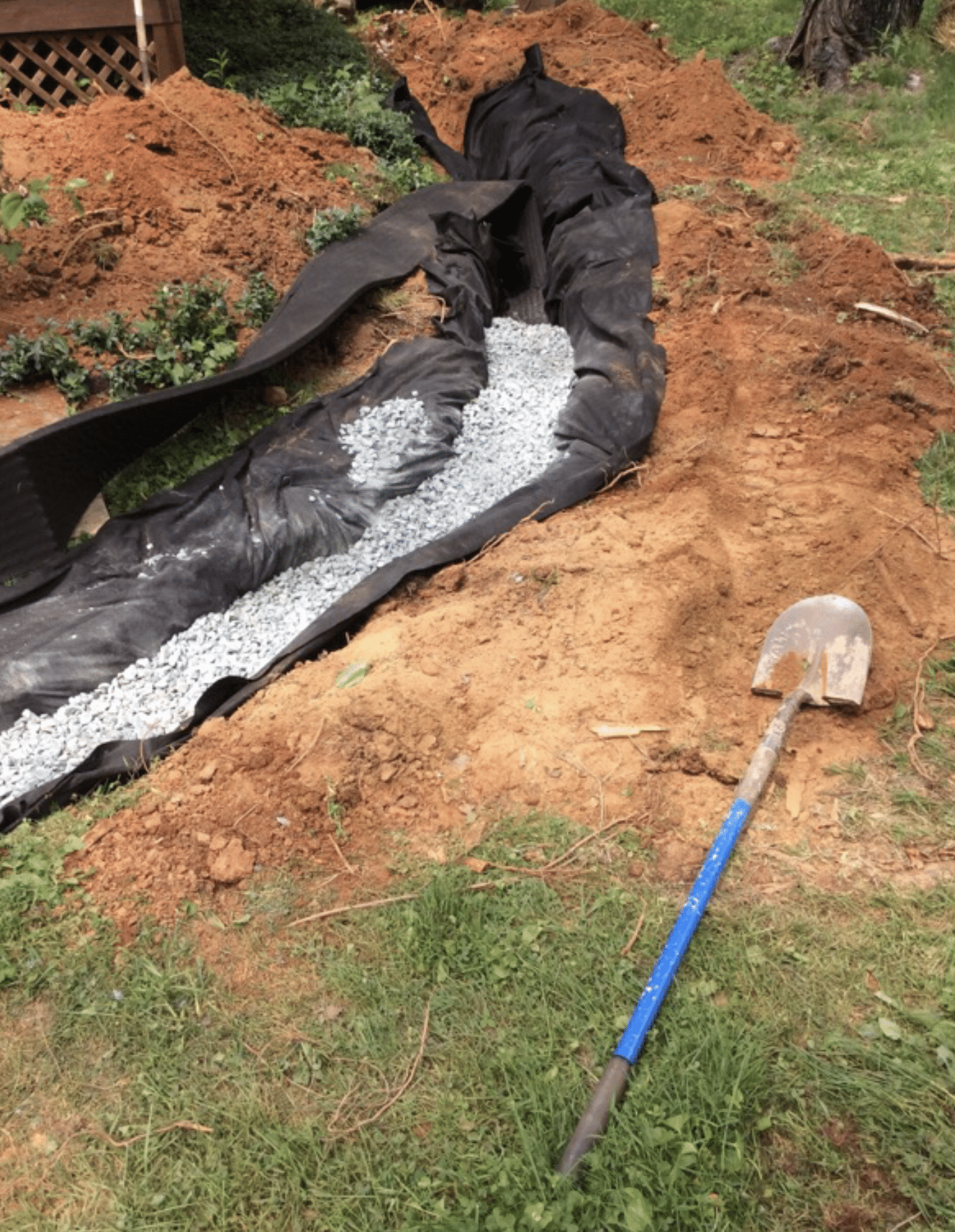 To install the French drain, we first began excavating a trench for drainage. We installed a drain blanket within the trench, along with 57 stone and a 12" wide Hydraway® drainpipe. Hydraway® is strong, clog-resistant alternative to a traditional flat drainage pipe. On this project, Hydraway® will provide faster drainage and more durability against hydrostatic pressure in this high-moisture area, moving water away from the house and keeping the home's foundation dry.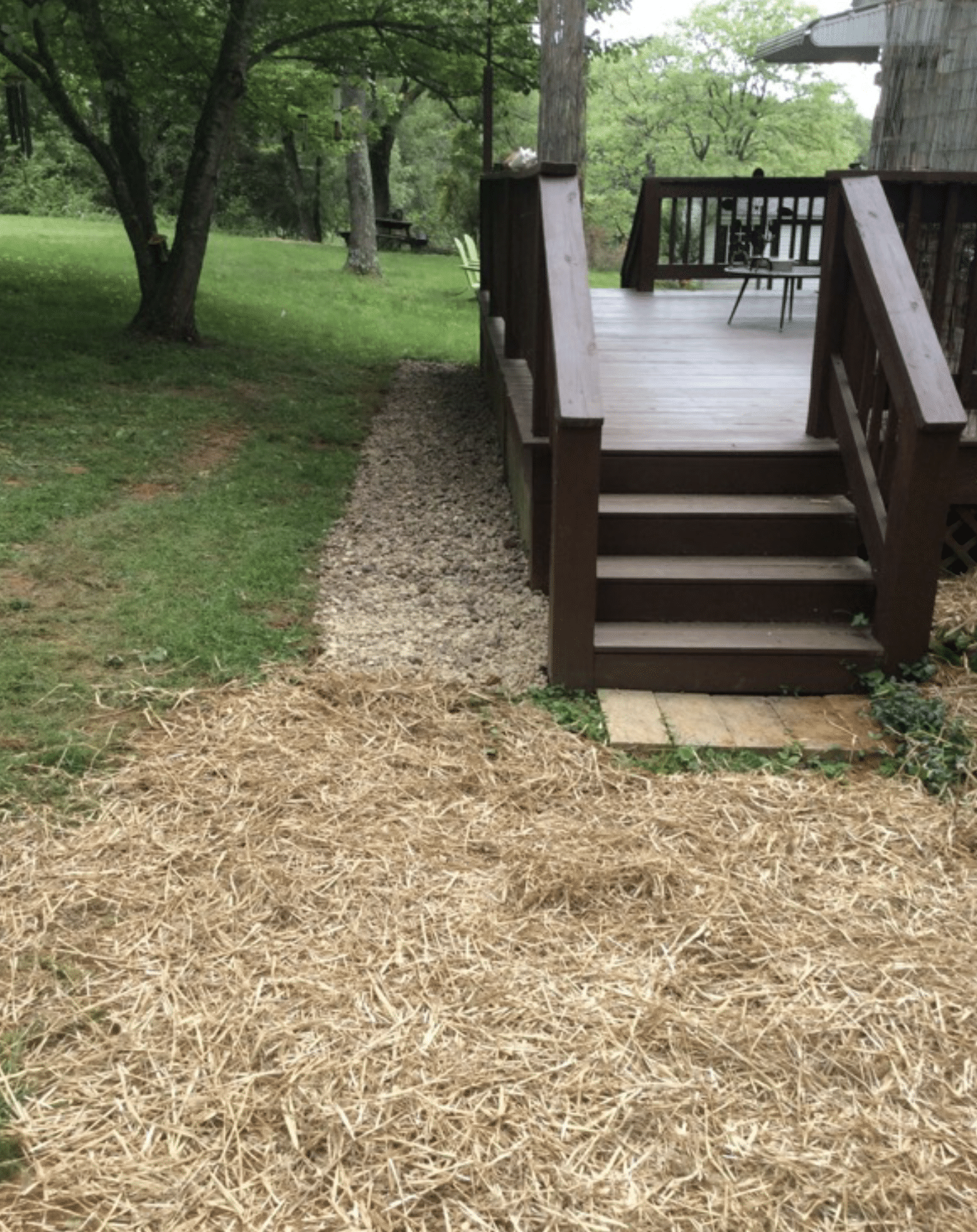 As we installed the Hydraway® drainpipe, we continued to fill the trench with more stone and backfilled to within 6" of finished grade. At the top of the first 30' section of pipe, we installed river rock as the final layer. We backfilled and graded the remaining section, then seeded and strawed for the final dressing. Water will drain much better now, thanks to these improvements.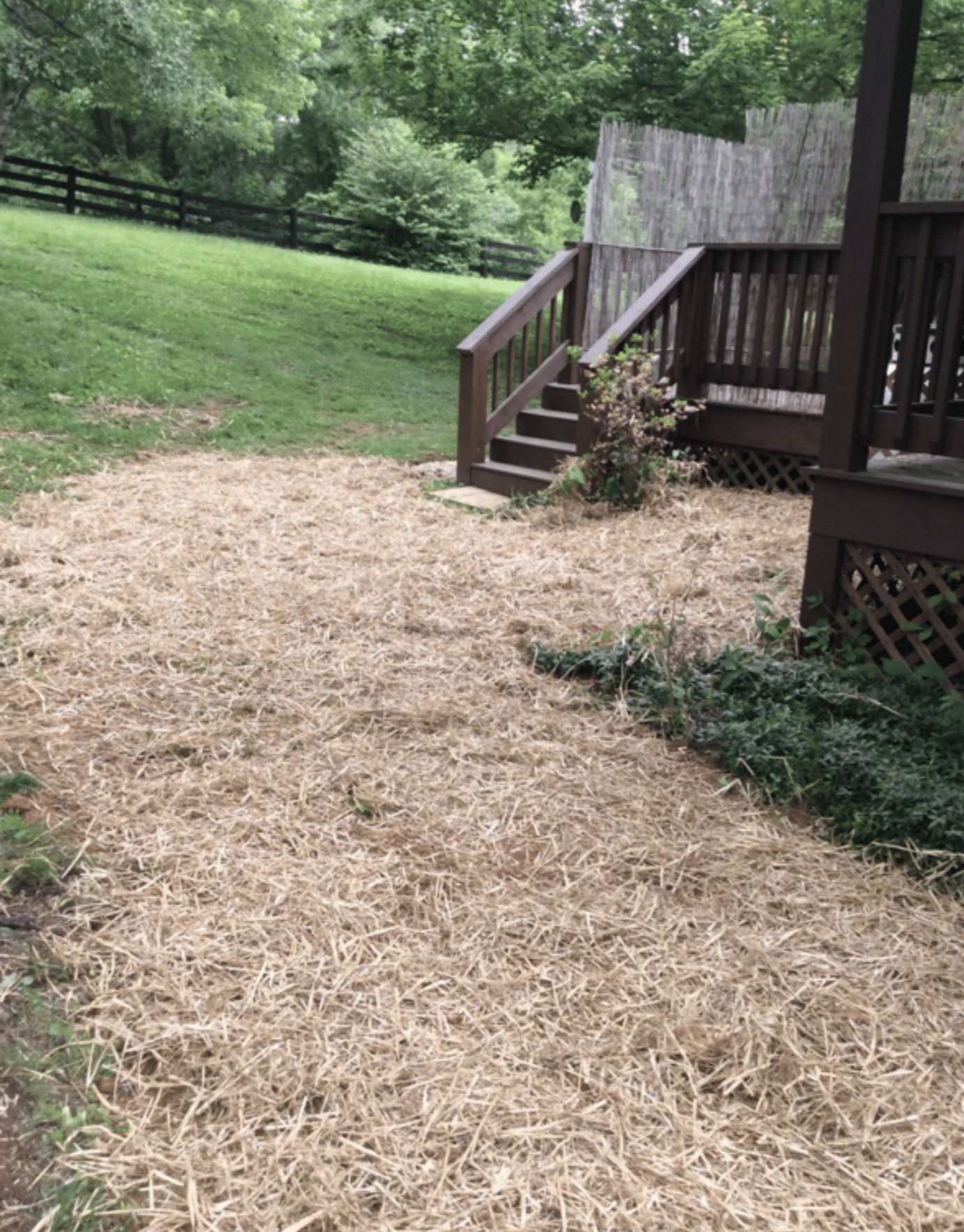 At Reynolds Contracting, we look to improve your property with the best techniques and top-quality products in the industry. Our experience in earthwork and excavation spans decades, so we can give you knowledgeable advice and professional service on a wide variety of jobs. To improve your property using earthwork with Hydraway®, call 434-293-6724 for an estimate in the Central Virginia area!