As seasonal rains come this spring, pay attention to the water flow around your property. Is there any water collecting around your foundation? Do you have any leaking into your basement? It's a great time to notice patterns and determine the cause of these problems. Reynolds Contracting provides quality earthwork and excavation services in the Central Virginia area to help improve drainage for residential and small commercial properties. One project in Charlottesville gave us the opportunity to combine our experience with excavation, foundation waterproofing, and hardscaping to fix a leaky garage.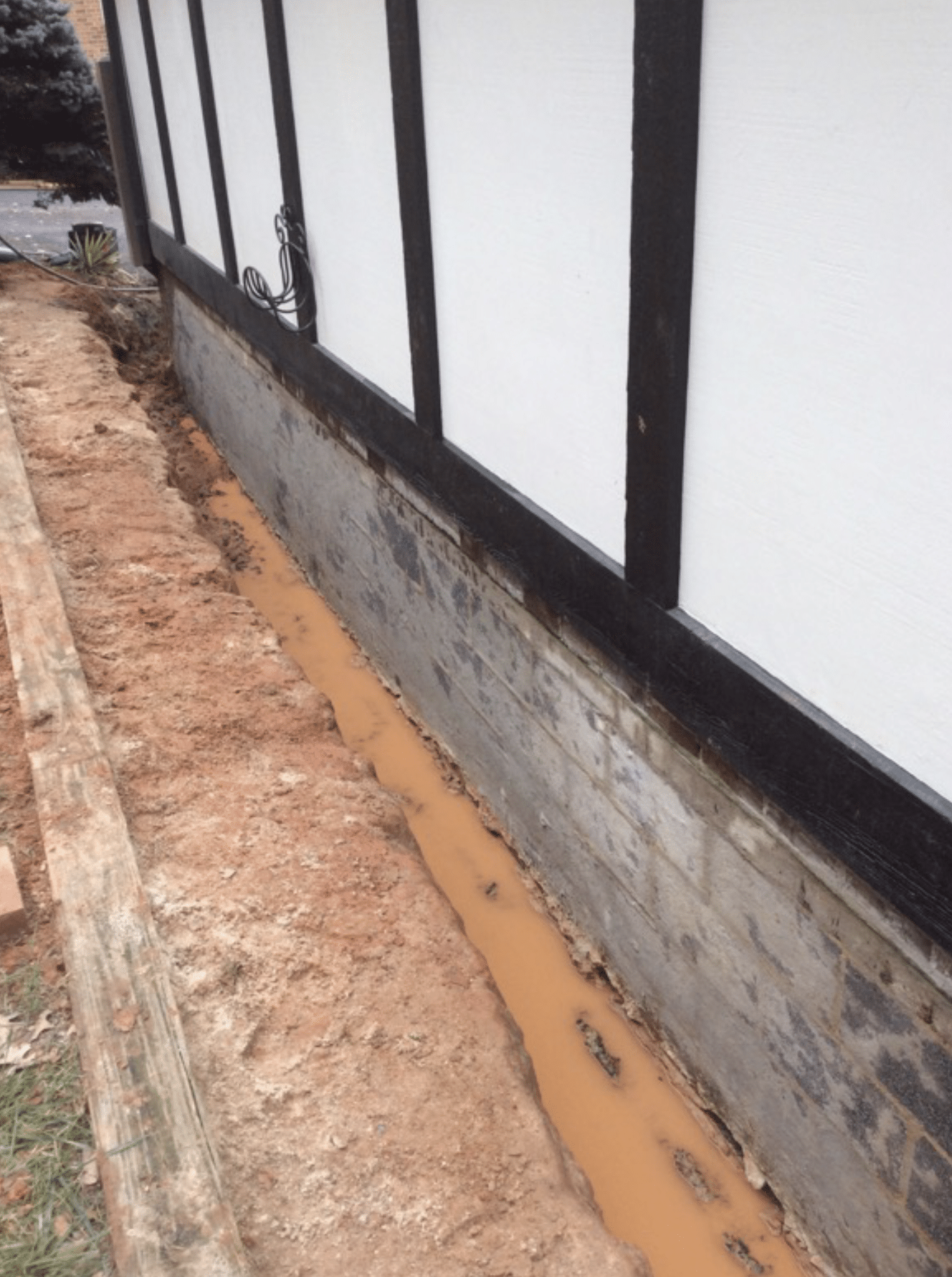 This project required delicate work, due to intricate walkways and tight site conditions of the property. We pulled up the brick walkway by hand and carefully set the material aside for later use. To create a trench along the right side of the garage, we had to excavate by hand. While our experienced crews operate heavy equipment regularly, we also have the skill and finesse for finer jobs like this.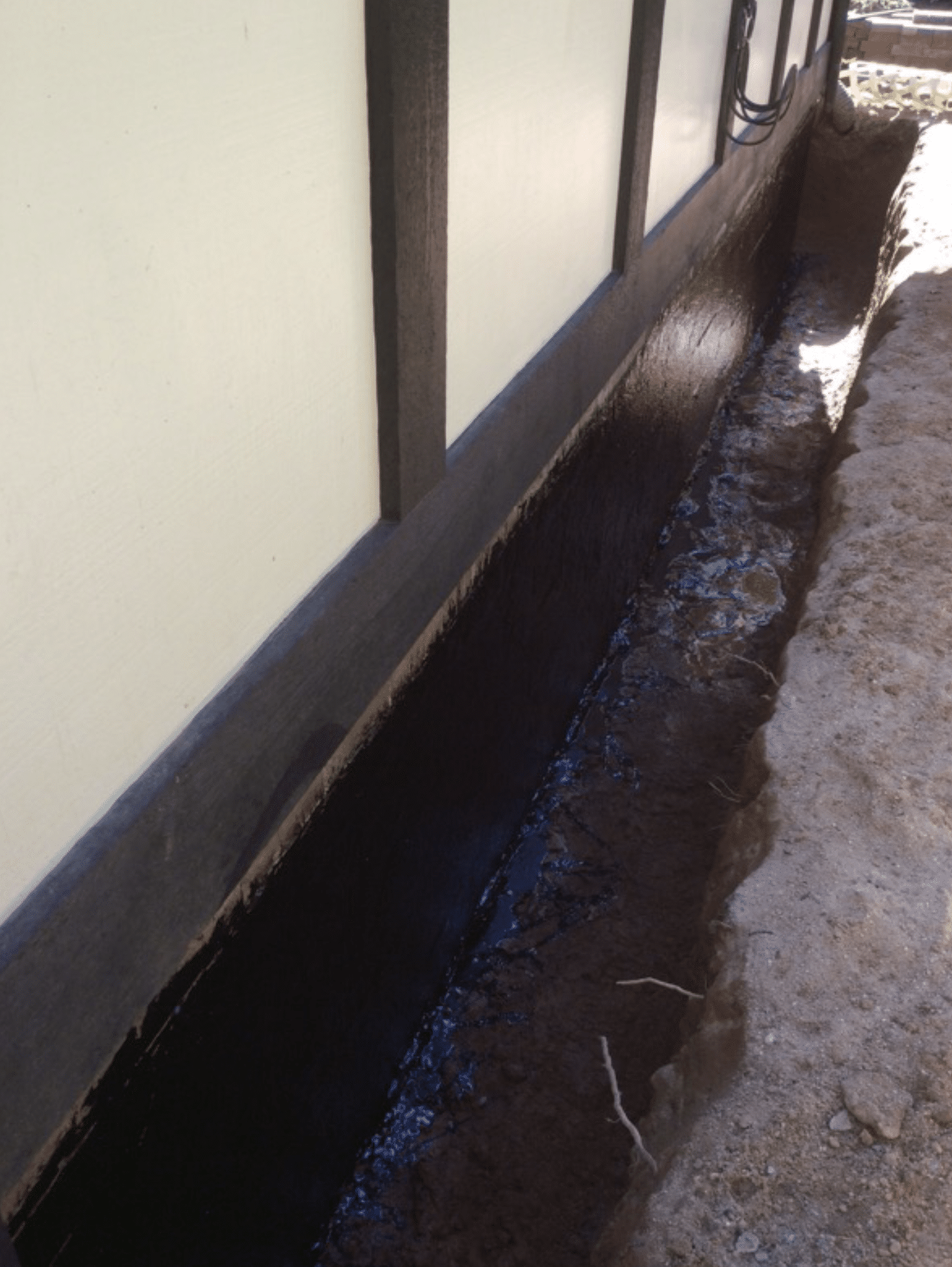 As the AB Chance certified dealer in Central Virginia, we used our experience with foundation repair to pressure-wash and waterproof the foundation wall. We wrapped each corner with a protection board and waterproofing membrane. We use only the highest quality materials to make sure our solutions will last as long as possible. Using the industry's best methods, we look for innovative ways to successfully solve foundation problems.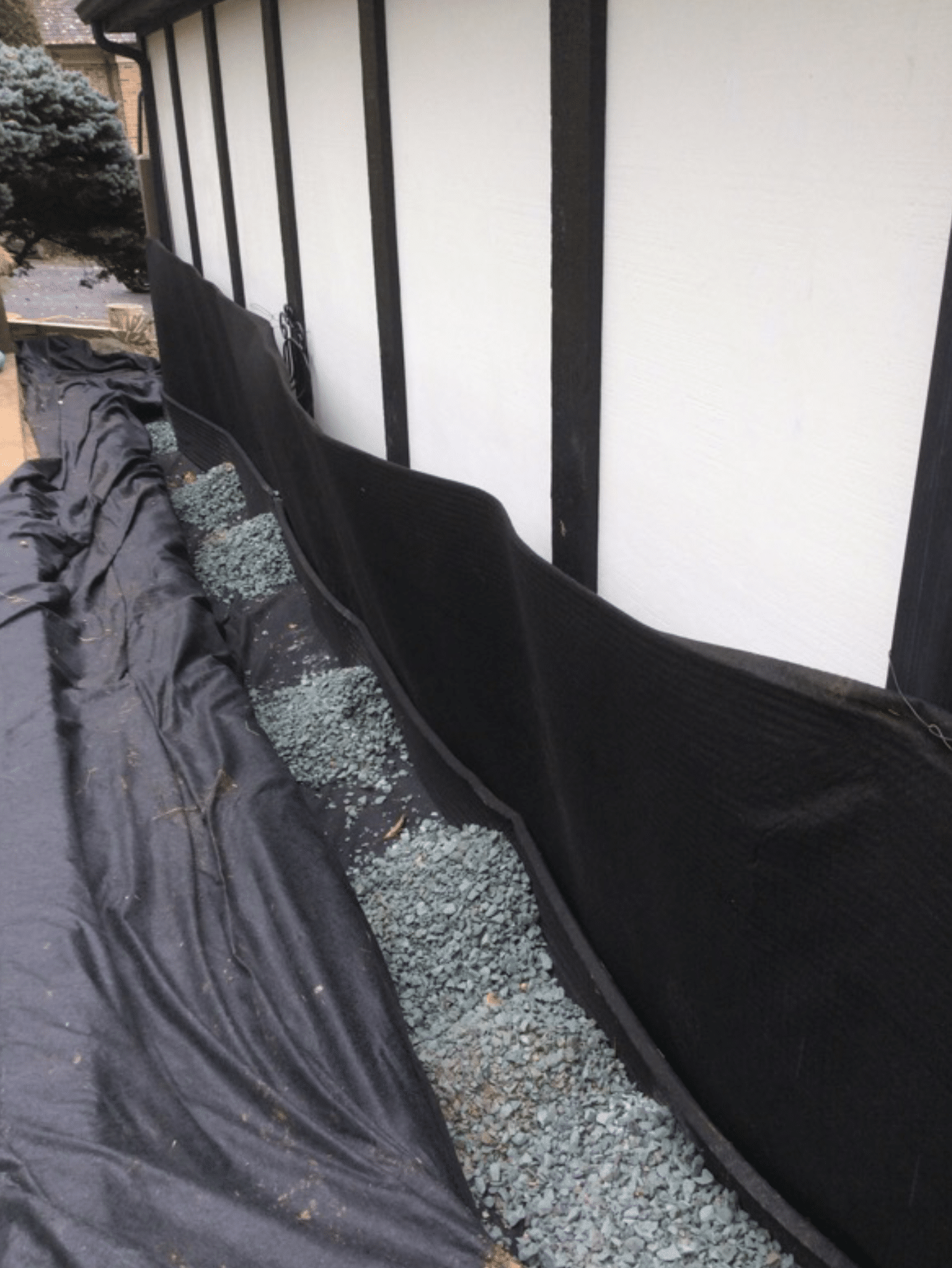 Here, we laid a felt-type filter fabric within the trench and installed a drainage pipe over the fabric. We backfilled the trench with drainage aggregate, as well as stone dust on top of the fabric, to help with water flow. To drain away from the foundation, we finely graded the stone depth away from the foundation wall. Finally, we reinstalled the brick walkway over the stone with the original bricks we had saved, saving the homeowner the cost of new material.
Because of the excess moisture in this area, a set of stairs had rotted out. We rebuilt them using 6×6 beams and pavers. This type of hardscaping adds attractive features to your property beyond the living elements of landscaping. Reynolds Contracting can improve your home structurally or enhance your property aesthetically with steps like these, or other hardscaping elements such as retaining walls, walkways, and patio installation and repair.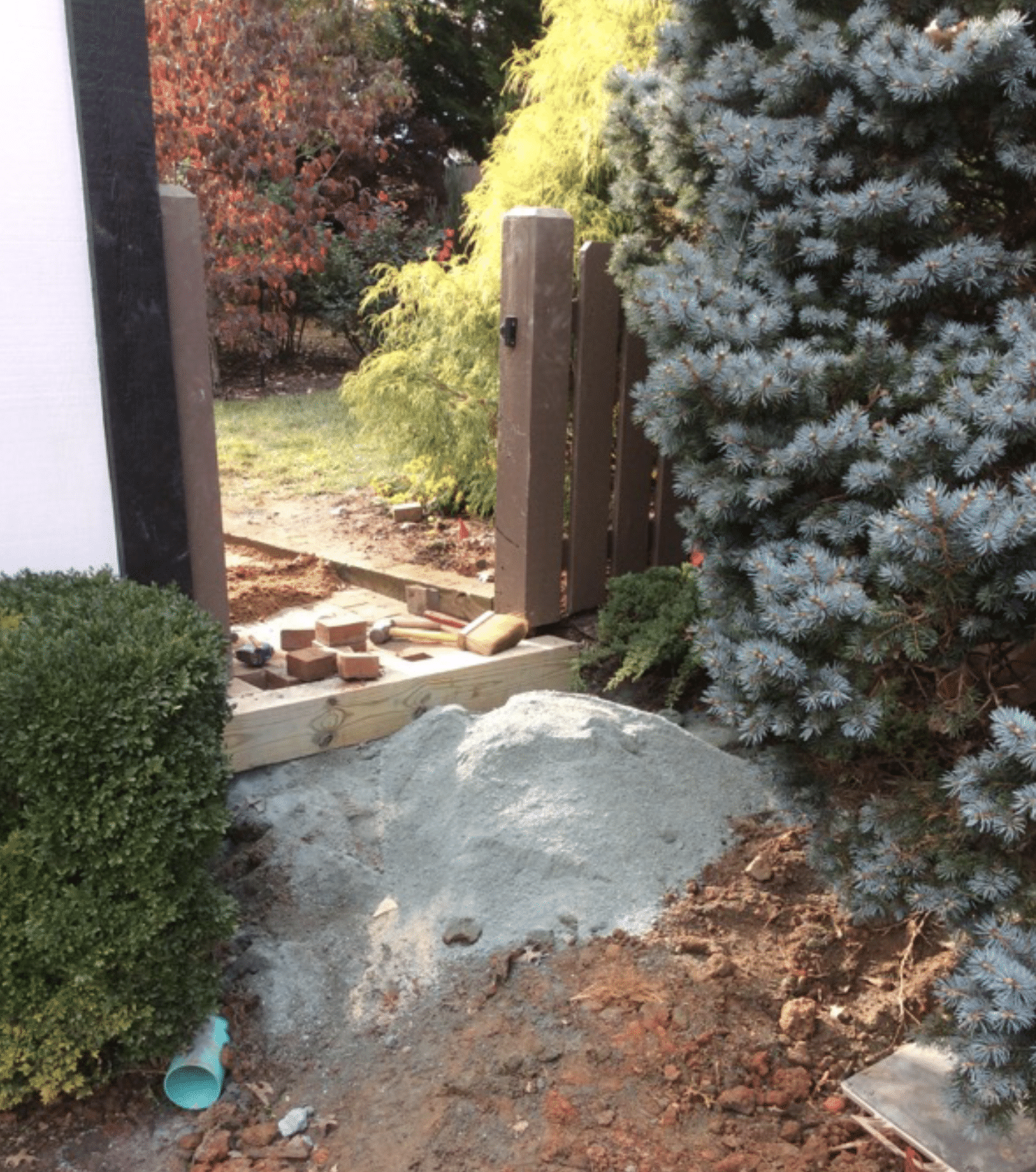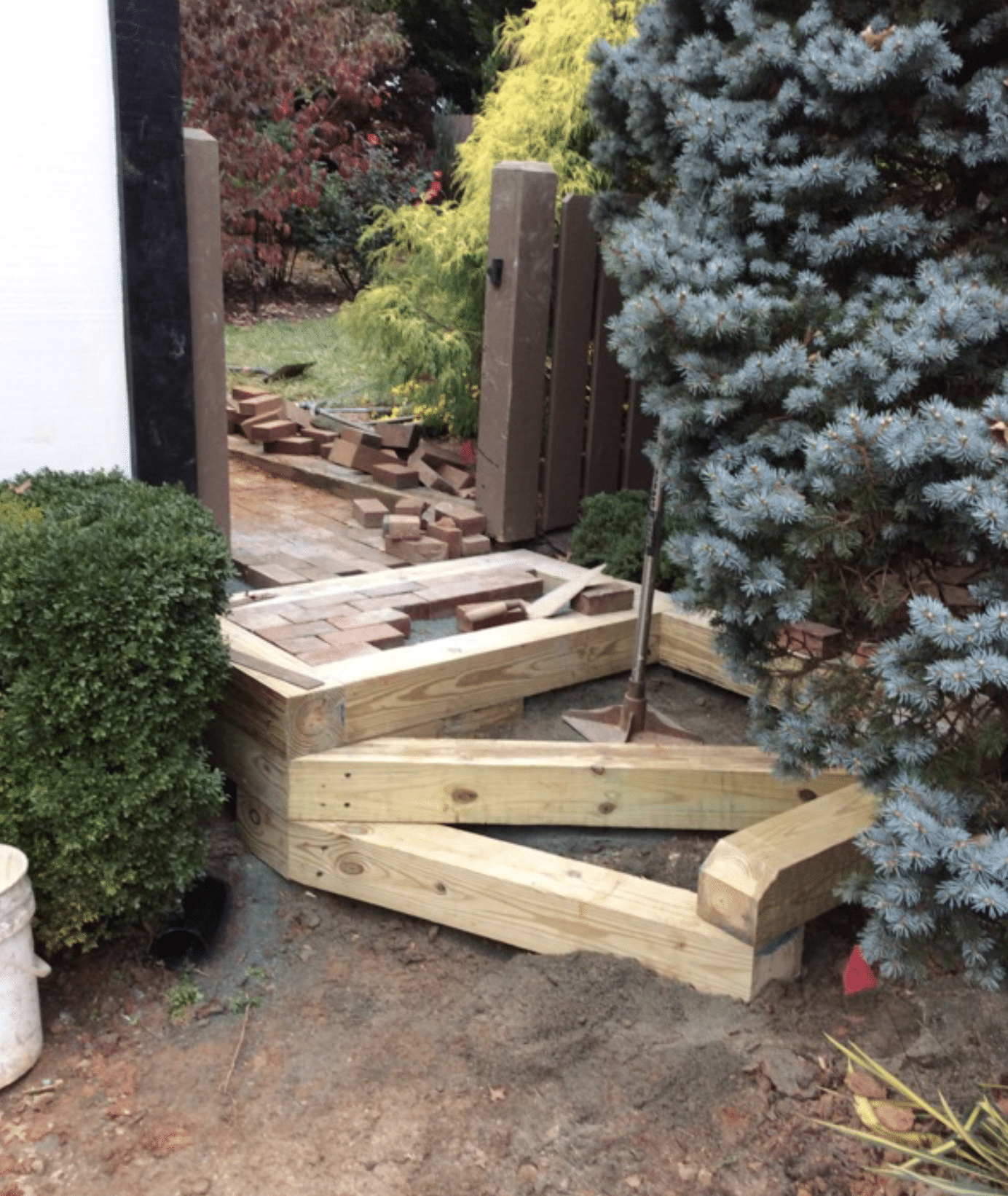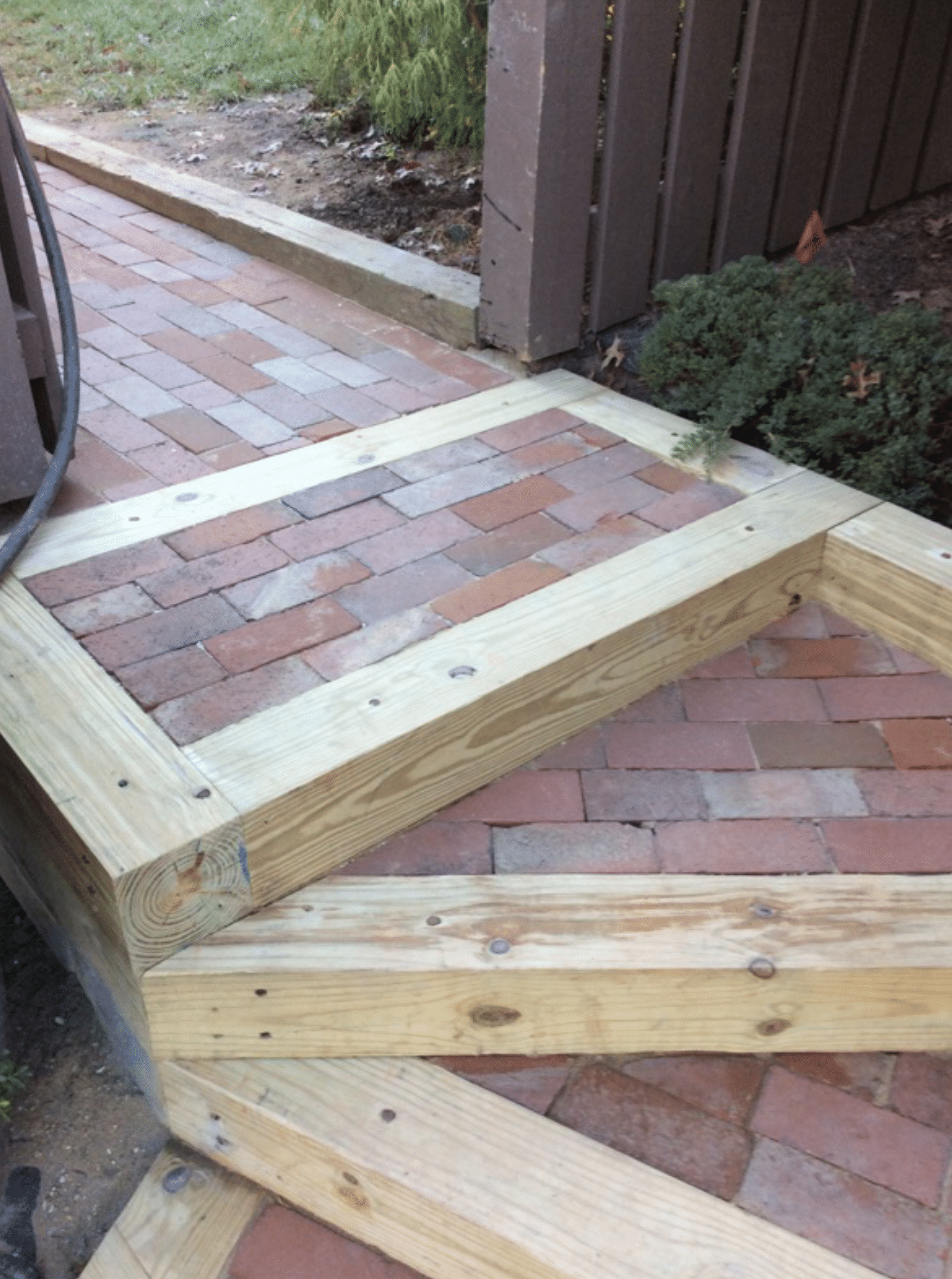 We proudly offer a variety of contracting services to our clients because so many elements of a project may overlap. You can trust Reynolds Contracting to bring professional, quality work to any excavation, foundation waterproofing, and hardscaping job. Our crews work carefully and diligently to bring you the best finished product possible. For all of your excavation, foundation waterproofing, and hardscaping needs, contact 434-293-6724 for an estimate!