Reynolds Contracting LLC was founded in 2011 as a solution to the growing need for small earthwork and contracting services around Charlottesville, Virginia, and surrounding counties. We proudly offer residential foundation repair, which is one of our most requested services. We are the AB Chance Certified Dealer for foundation repairs in Central Virginia, providing the highest degree of customer service and superior products found within the foundation and basement repair industry. In particular, we offer the industry's best for leaky basement solutions.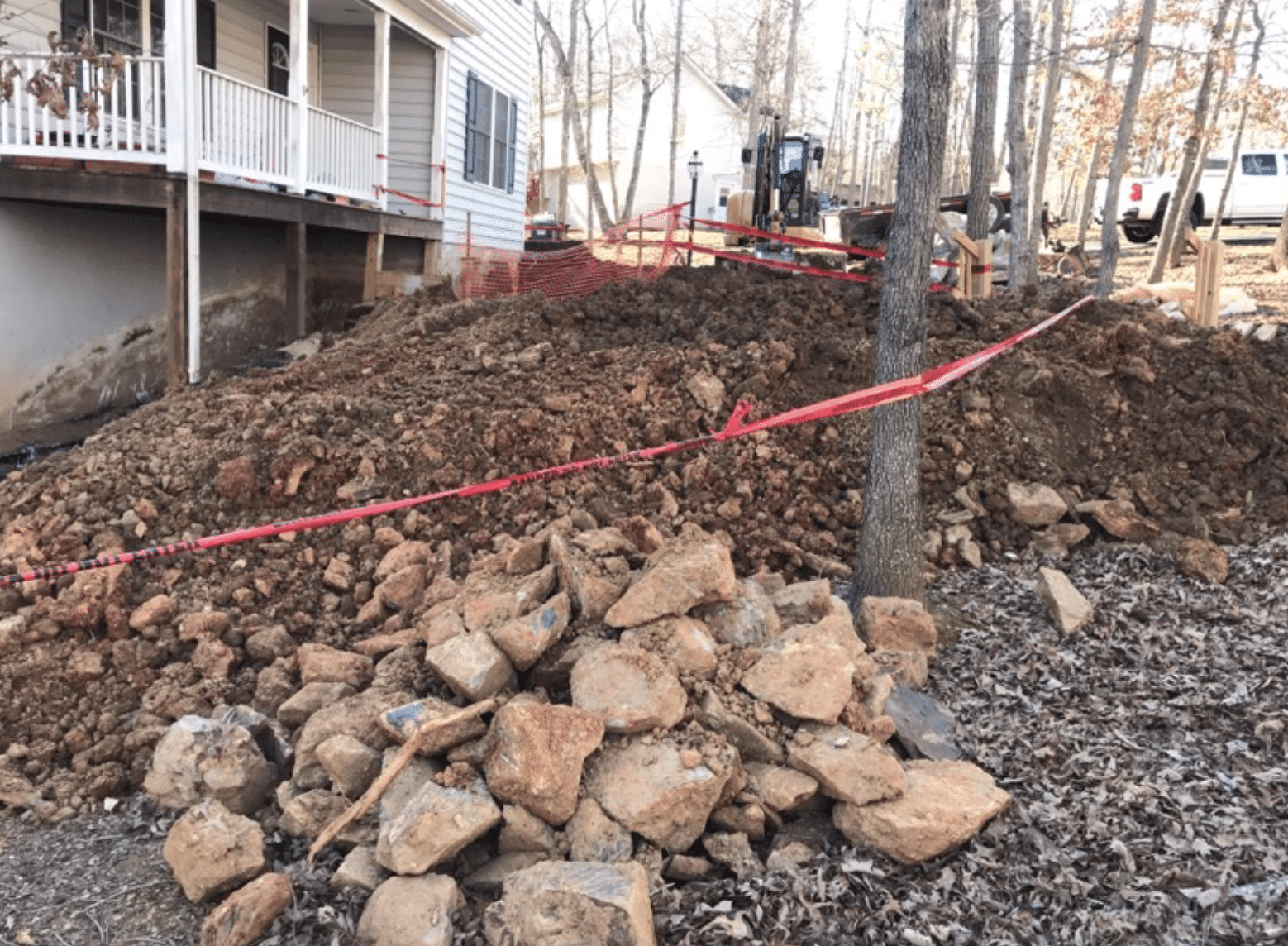 A homeowner contacted us recently because of water in her basement. When we visited the site, we found the slope of the driveway caused water to flow directly toward the foundation of the home. With every rain, water would seep into the basement through cinderblock walls. Because of our experience in earthwork and foundation repair, we were able to recommend several solutions to solve the problem: excavate and regrade the problem areas washing toward the house and waterproof the front walls of the house below the soil.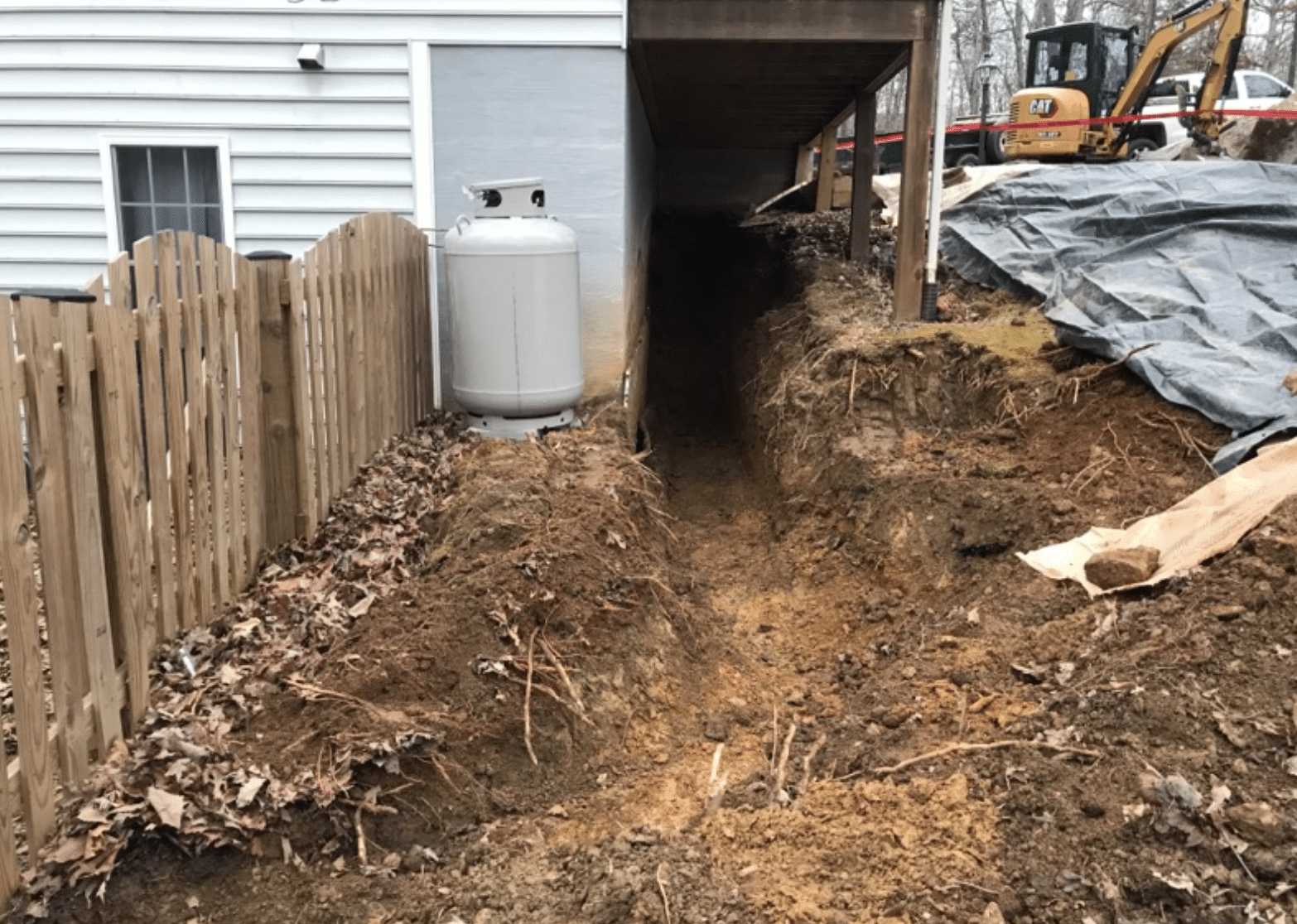 When we began to excavate, we found the ground was very rocky. This required us to do a lot of hard hand digging. We were able, however, to use an excavator under the porch in some areas, as well as grading the yard with the equipment so the incoming rains will stay away from the foundation in the future. We prepared the front wall for waterproofing by removing an old foam coating and power washing the exterior surface.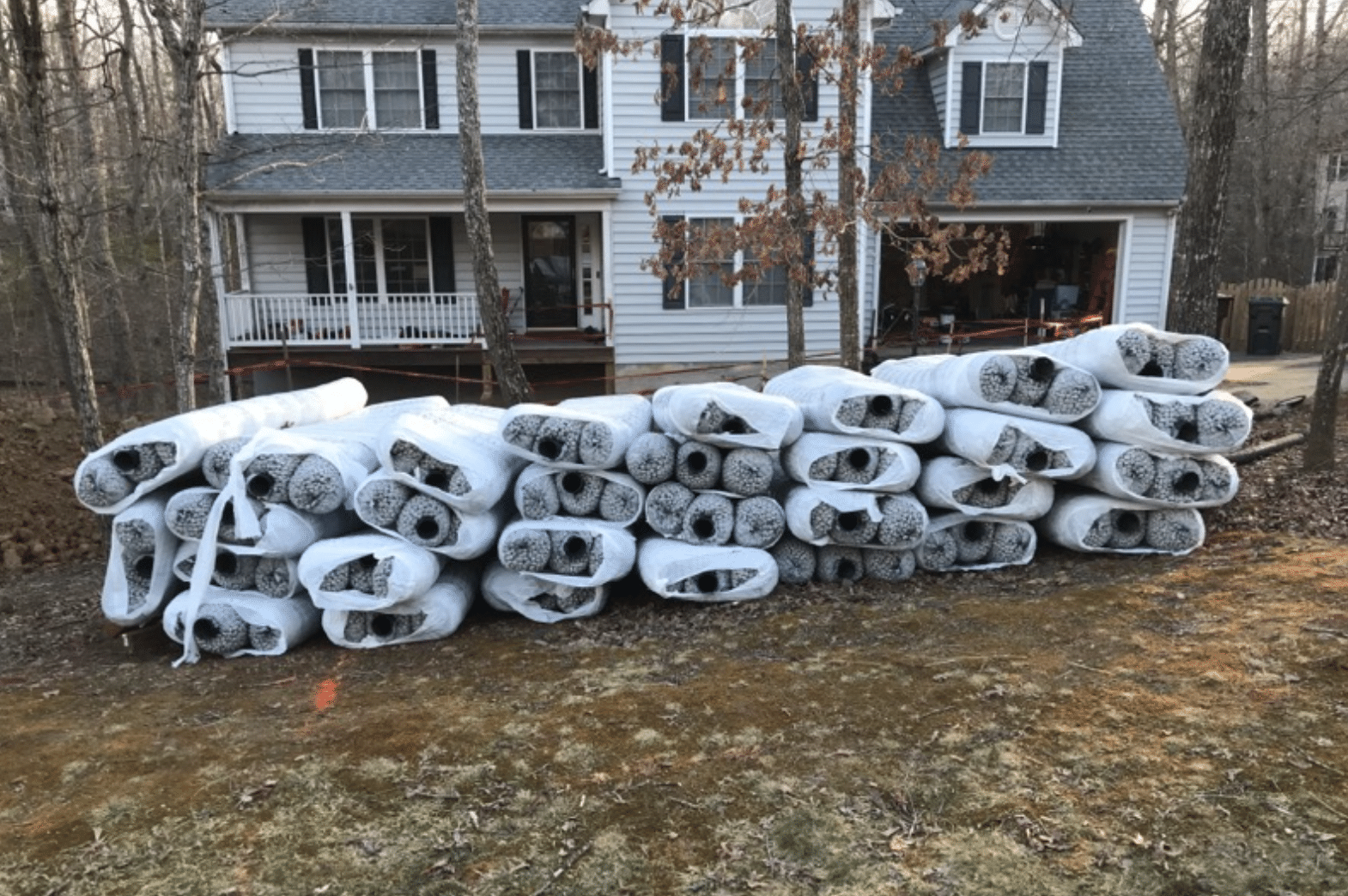 Next, we applied hydraulic cement in certain areas around the foundation to provide additional support around the footer. We put two coats of waterproofing on the newly cleaned walls. Once we began backfilling, we used an EZ Flow®synthetic drainage product to improve water flow within the soil against the house. We also used a tamper with each layer of backfill to decrease the chance of soil settlement later.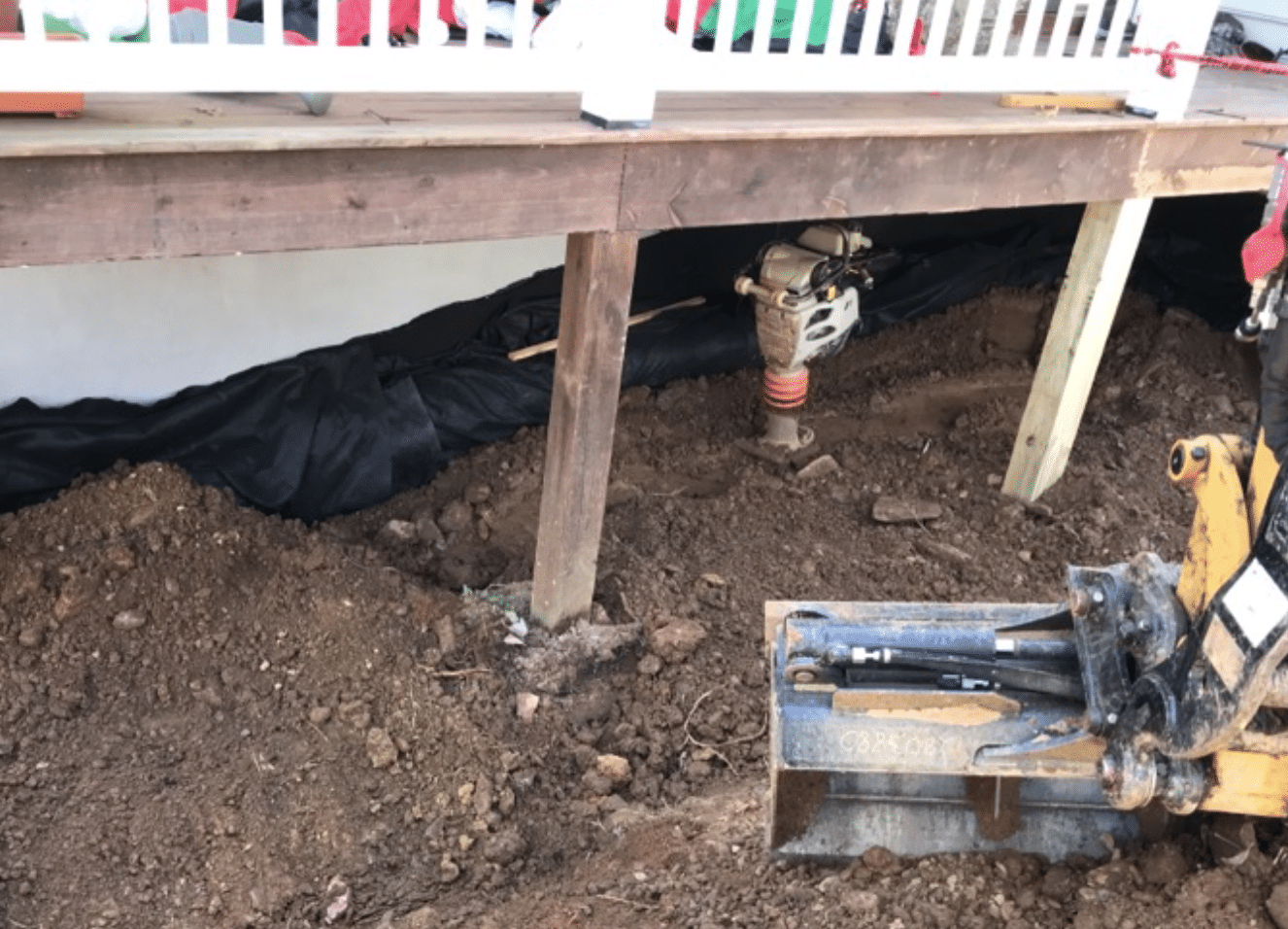 When it comes to leaky basement solutions, choose Reynolds Contracting, a company with experience in both earthwork and foundation repair. We use the industry's best products, coupled with our knowledge of grading and excavation, giving you a comprehensive solution to your foundation repair needs. Call 434-293-6724 for an estimate from Reynolds Contracting today!