Reynolds Contracting proudly offers Chance foundation repair solutions on residential and small commercial properties. As the AB Chance certified dealer in the Central Virginia area, we use the highest quality products in the industry. Our crews receive thorough training and qualify for recertification every two years. We provide foundation repair services using the Chance system, as well as new construction helical solutions.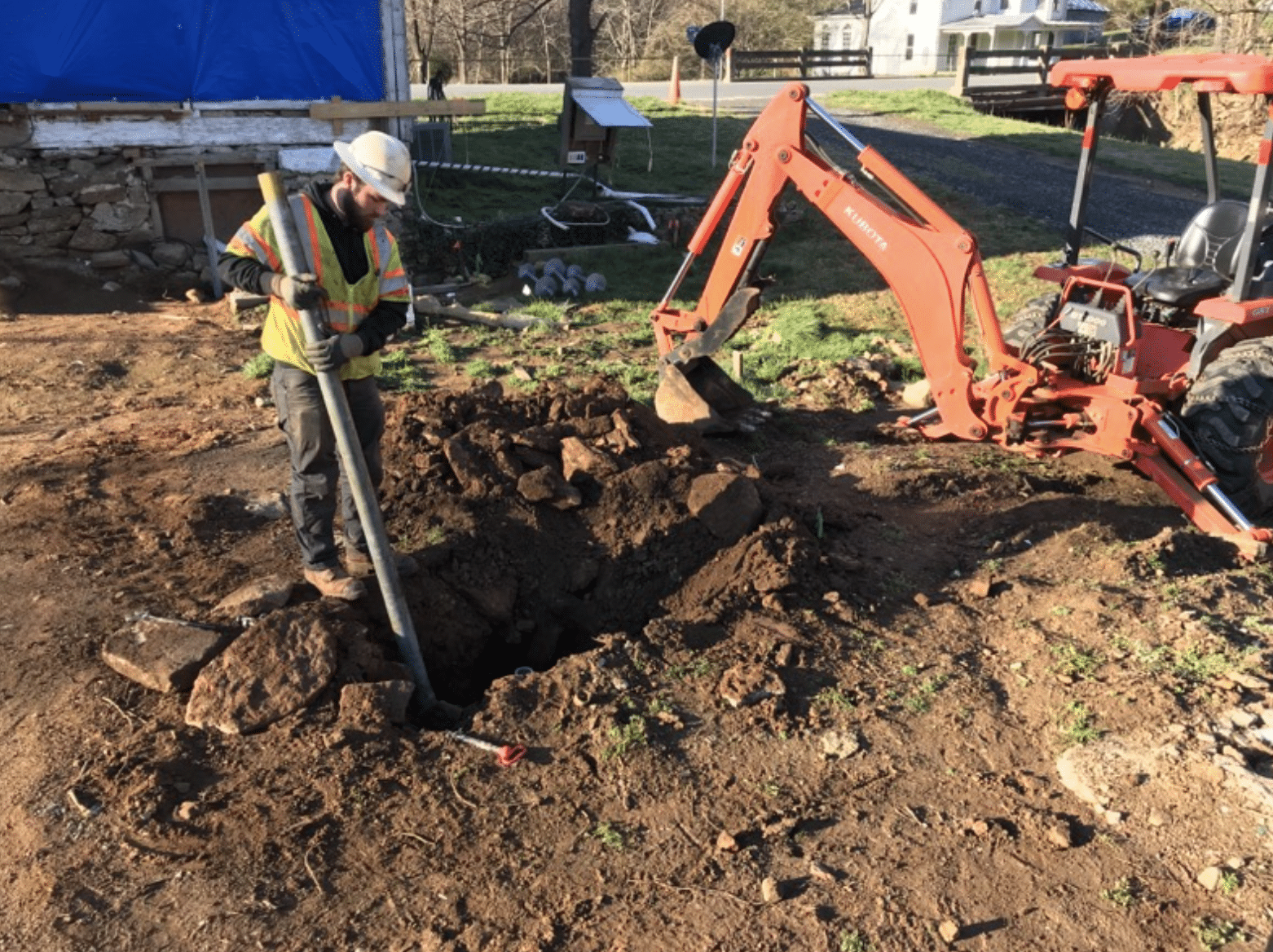 On a recent project, we installed multiple helical piles for new construction on a site with poor soil quality. The homeowner planned to build a detached garage on his property. After consulting with architects, he contacted us with a plan to improve soil strength to support his new garage. The proposal included multiple helical piles, which would be installed prior to laying the garage's foundation.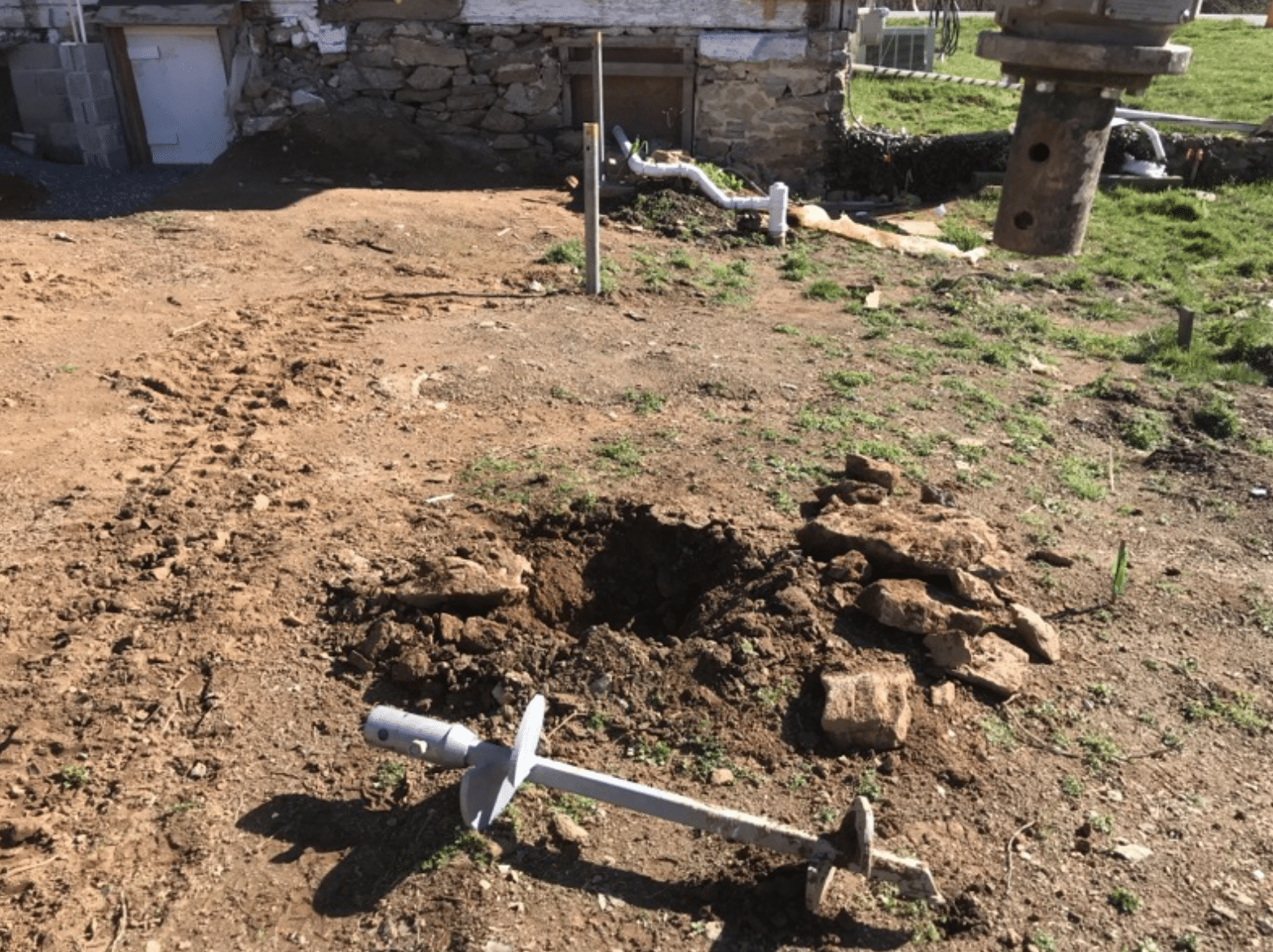 We regularly work with architects and structural engineers to plan for helical applications on both new and existing foundation projects. If possible, we prefer to install helical piles during new construction where it's known that the soil won't support the heavy structure of a building over time. Installing helical piles in the beginning saves time and money, as foundation repairs on existing structures are usually much more costly and involved than preventative measures. New construction helical solutions help to avoid soil settlement and foundation sinking in the future.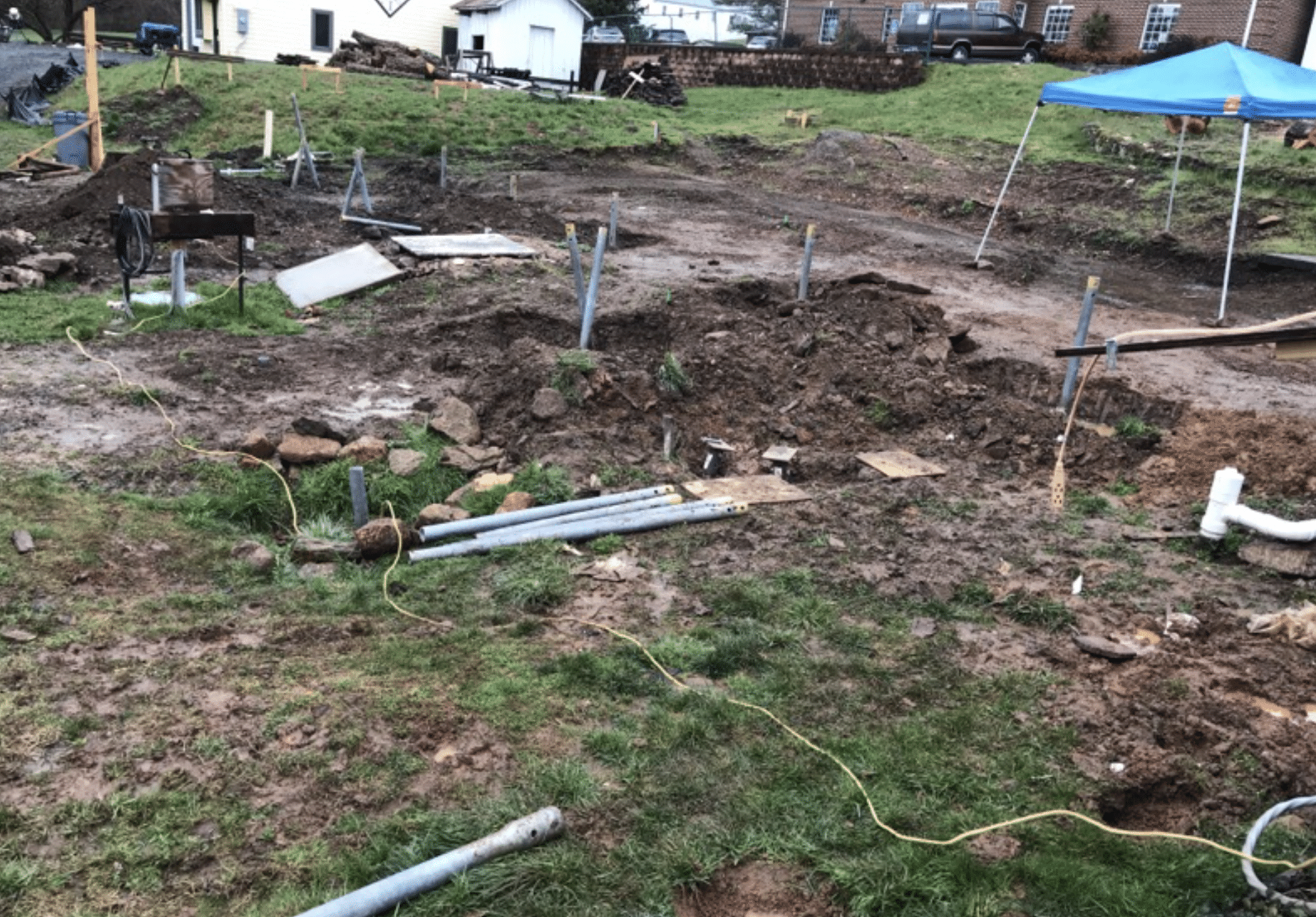 Within about a week, we successfully installed 25 piles on this project. We found the soil to be quite rocky, which slowed our progress, but overall, we were pleased to get the job done in just a few days. The Chance helical system is designed for quick installation, with as little interruption to your daily life as possible. For a week's worth of effort, we will back this helical installation with the Chance 30 year warranty! Using a Chance certified dealer provides this guarantee on all helical installations. Plus, the warranty can be transferred to the next owner if you ever sell the property.
If you're considering a new construction project, keep Reynolds Contracting in mind for site preparation and soil improvement strategies. New construction helical solutions with our Chance-certified crews will save you time and money, and can avoid the frustration of foundation settlement and shifting soil in the future. Call Reynolds Contracting 434-293-6724 for an estimate today!