Reynolds Contracting specializes in general contracting services for residential and small commercial properties. Our team of experts offers earthwork, foundation repair, and more in the Central Virginia area. As part of our earthwork services, we provide professional grade assessment and quality downspout drainpipe installation, efficiently managing water flow around your property. On a recent project, we installed two downspout drainpipes and prepared for a new backyard patio.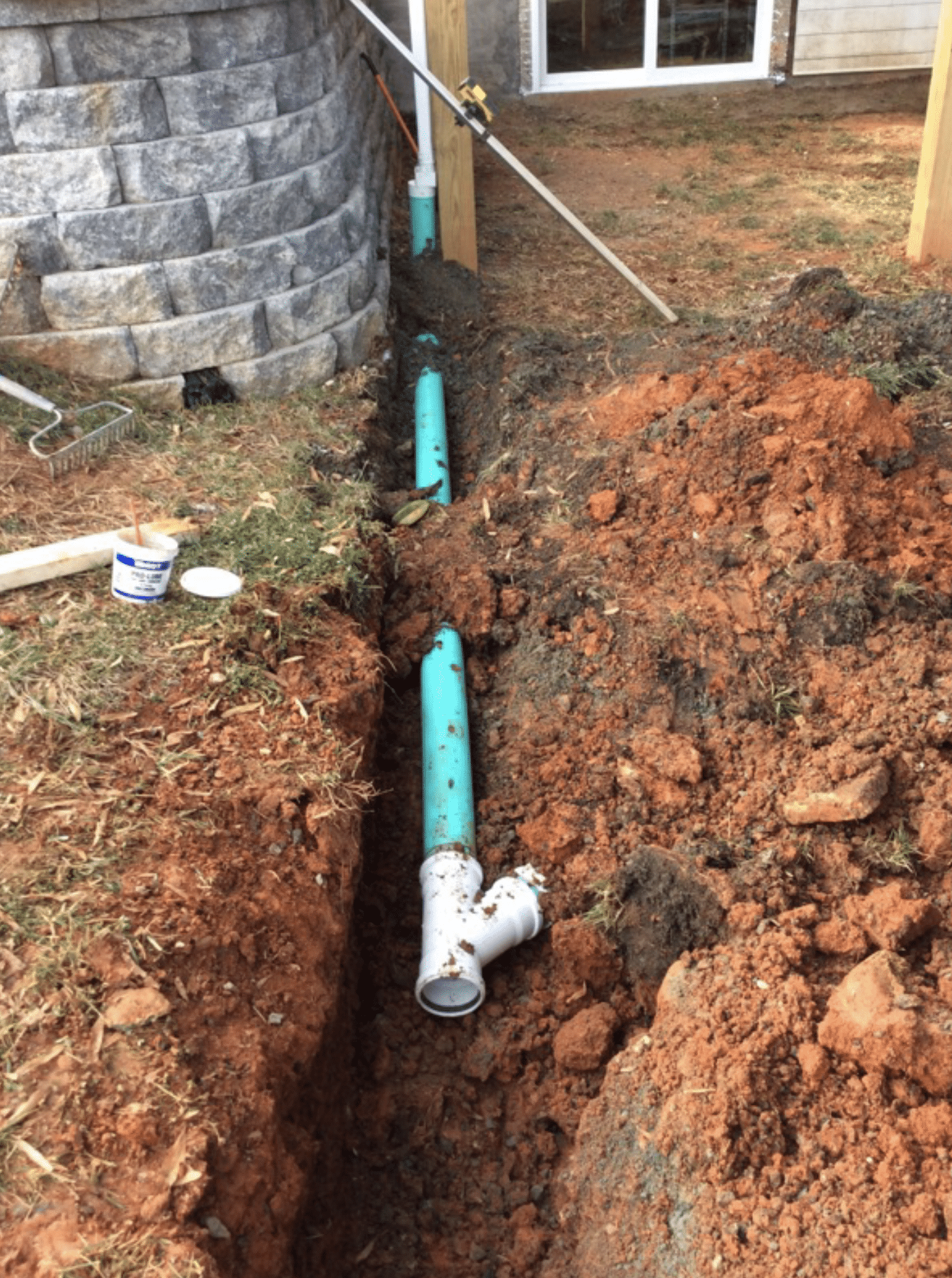 When you first contact Reynolds Contracting, we set up an initial site visit to meet with you and discuss the scope of your project. Our estimators listen to your needs, work to understand your vision, and consider the financial impact of the project. Addressing all of these factors, our team thoughtfully makes a proposal and often suggests completing the job in phases. We adjust a project to whatever your needs may be – we can do as much or as little as you can afford or need. And we plan out the timing of the project so that we won't have to undo any of the work to start the next phase.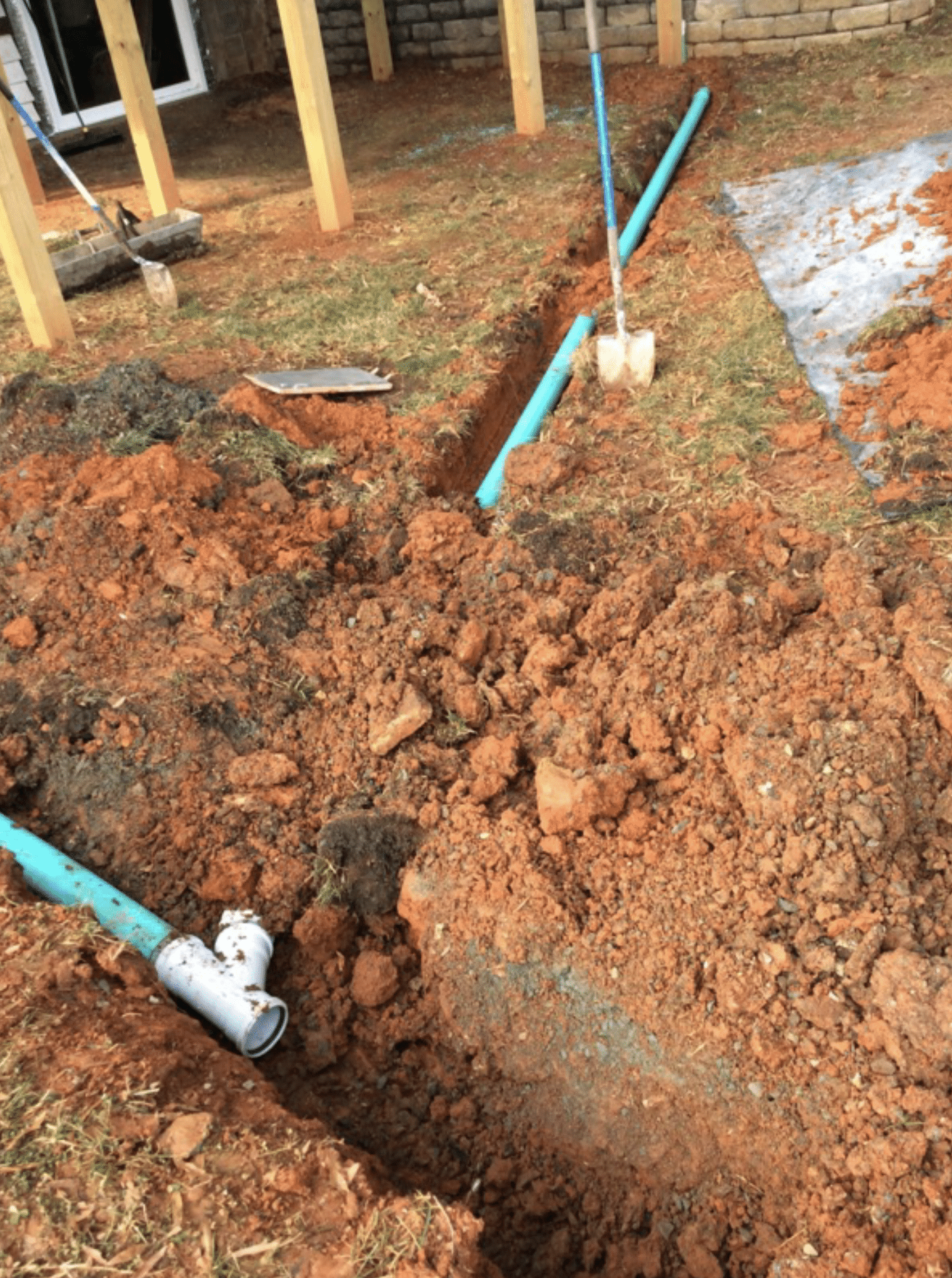 Here, we divided the work into several phases. In Phase 1, we began by excavating and installing downspout drainpipes off two back sections of the home. We also excavated the subgrade under a new deck to prepare for a patio to be installed later. On the excavated subgrade, we installed a blanket and a 4" layer of stone for adequate drainage.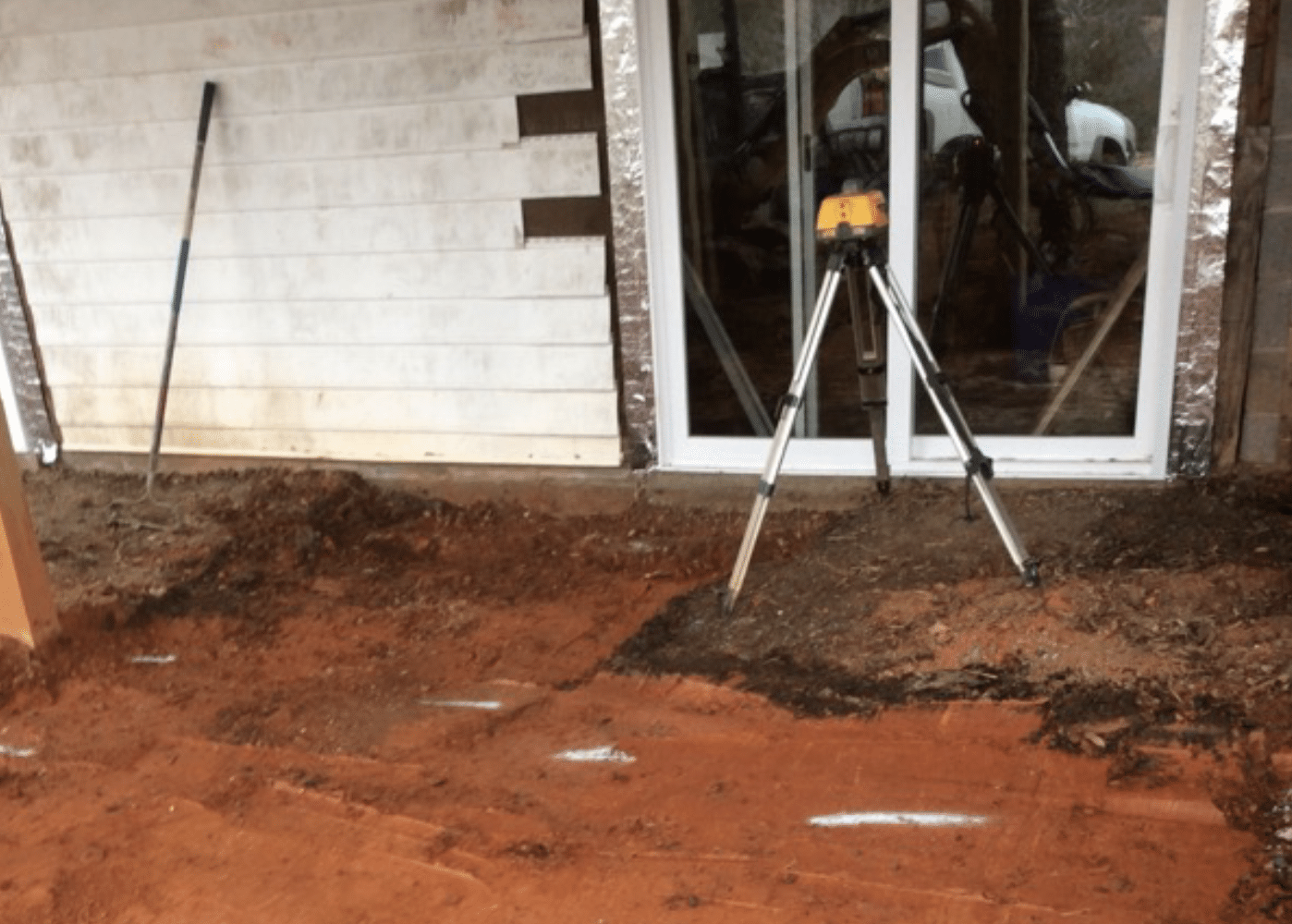 With Phase 1 complete, these quality downspout drainpipes function well, taking water away from the base of the home. (We often mention water being the source of foundation problems, so we always work to prevent water damage from the start, if we can.) Additionally, we left the patio area neat and tidy, completely prepped for Phase 2, without being messy or a huge inconvenience. When the homeowner is ready, we'll be back to restart the project smoothly and efficiently.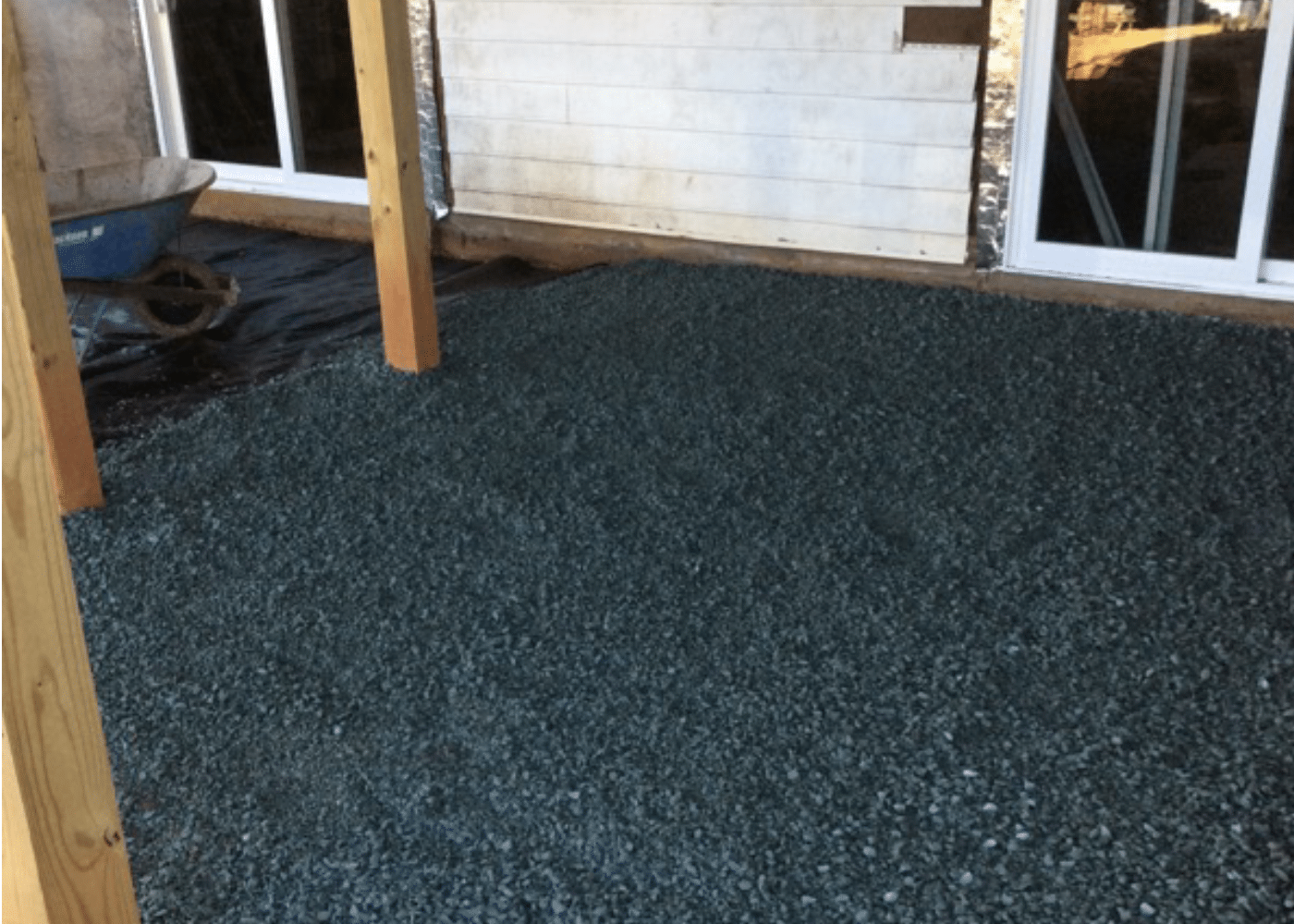 Call Reynolds Contracting for an estimate on your next home repair project. We take time to listen to your needs and concerns, and work with you to plan out the scope of work. With our expertise in earthwork and foundation repair, we'll make suggestions on how to improve your property, including professional grading, erosion control, and quality downspout drainpipe installation. Call 434-293-6724 today!