Reynolds Contracting is proud to be the AB Chance certified dealer in the Central Virginia area. We post often about helical piles and foundation underpinnings, but the Chance foundation repair method offers many other applications and can address a wide variety of homeowners' concerns. We love the versatility of Chance foundation solutions! On a recent project, we finished a residential helical tie-back job on a driveway retaining wall.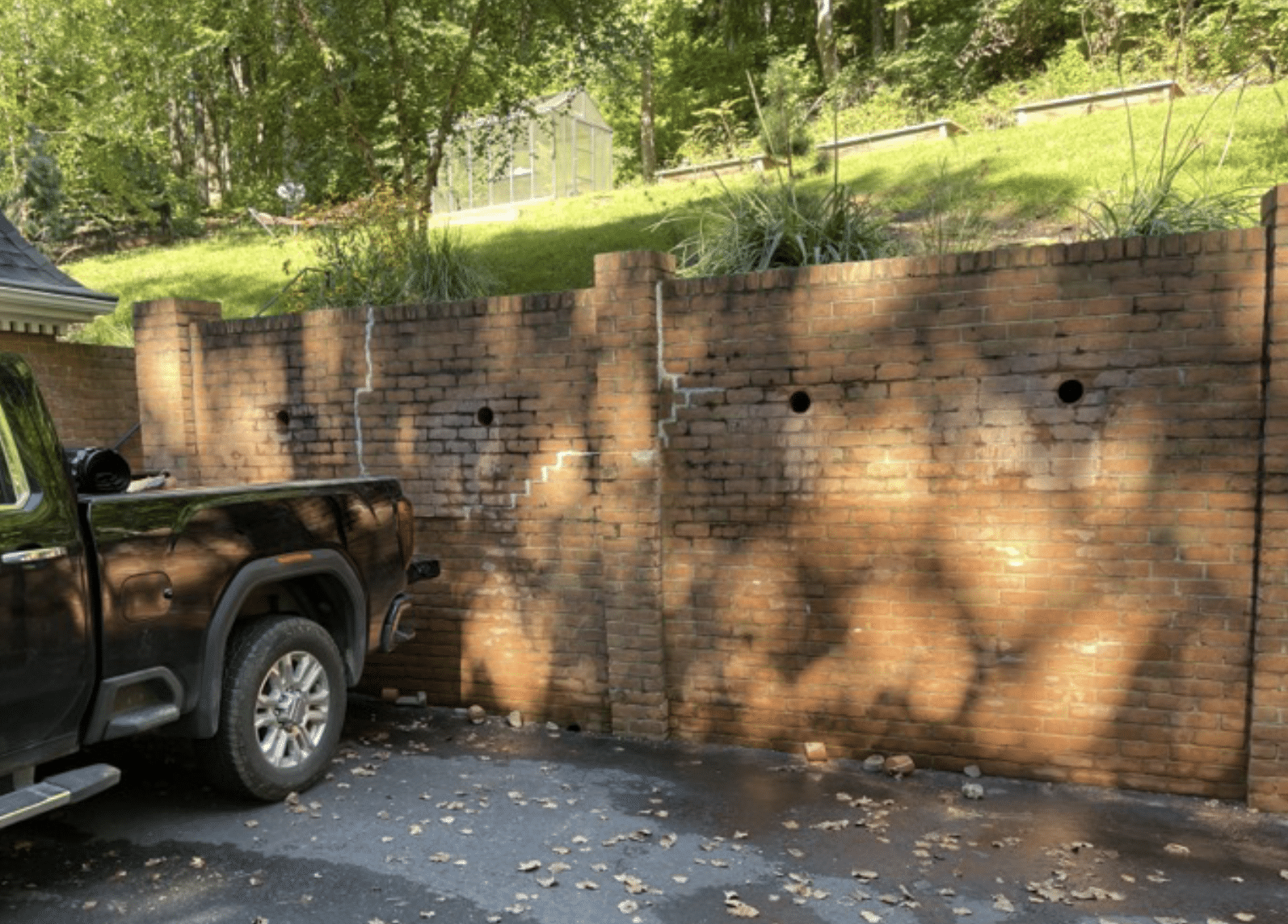 The homeowner contacted us to resolve problems with a retaining wall along one side of the driveway. The wall had suffered damage from poor drainage, resulting in the wall bowing and the brick cracking. A landscaping crew had already fixed the drainage problems from above and had completed other landscaping on the upper portion of the yard. The homeowner wanted to make sure the wall truly was not going to move any more. After we had the opportunity to evaluate the existing site conditions in person, we recommended the installation of four Chance Helical Tie-Back Anchors for stability and a steel channel between the anchor points to further assist in drainage.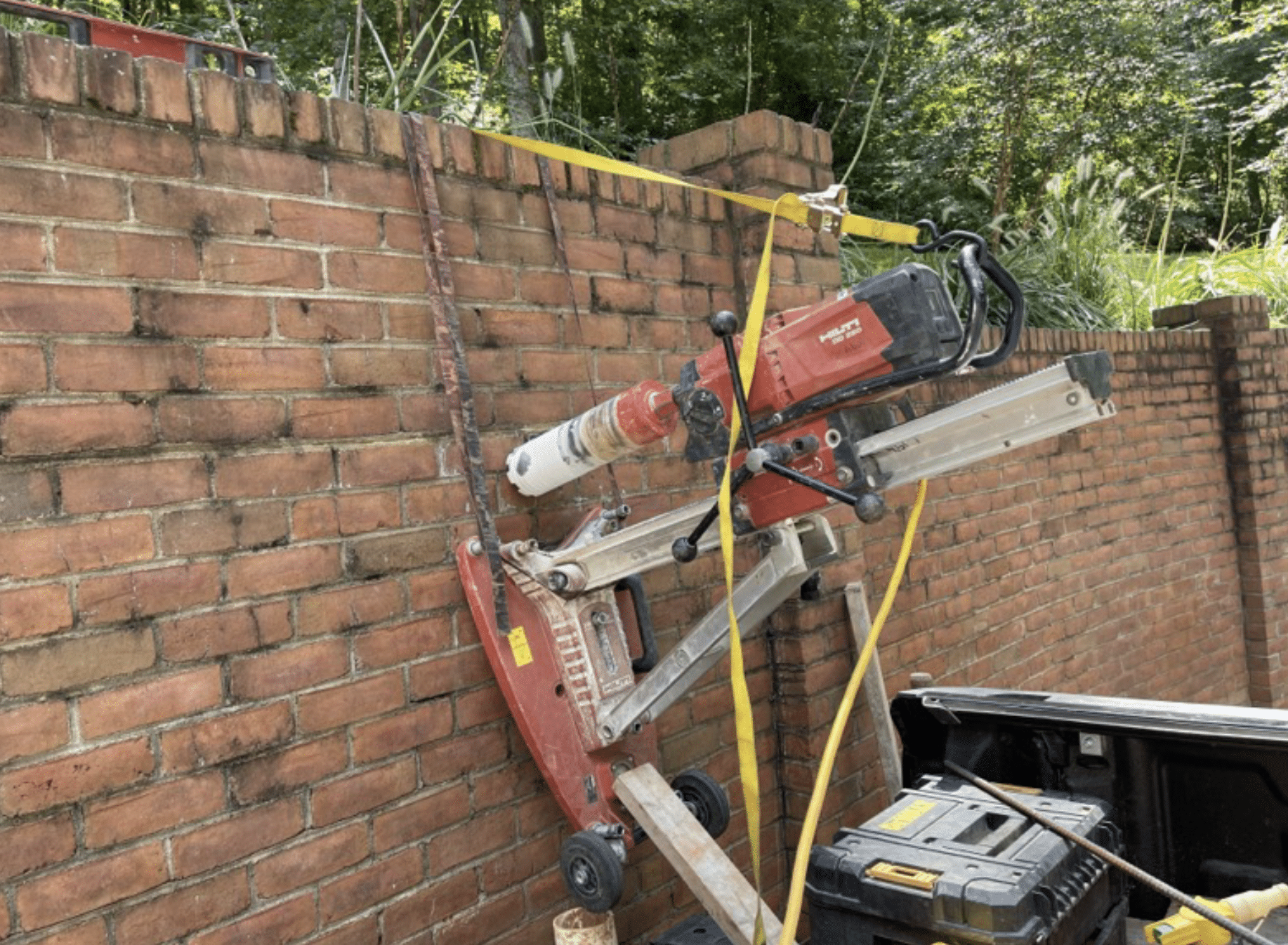 We mobilized the equipment and materials to the jobsite and were able to drill all four holes the first day. Because we are an AB Chance certified dealer, we use only the highest quality materials in the foundation repair industry. Our knowledgeable crews are trained and re-certified every two years, bringing you Chance's tried-and-true methods, as well as the newest, most innovative technology on the market. Along with the trusted Chance method and well-made products, homeowners also receive peace of mind with the Chance 30-year, transferrable warranty.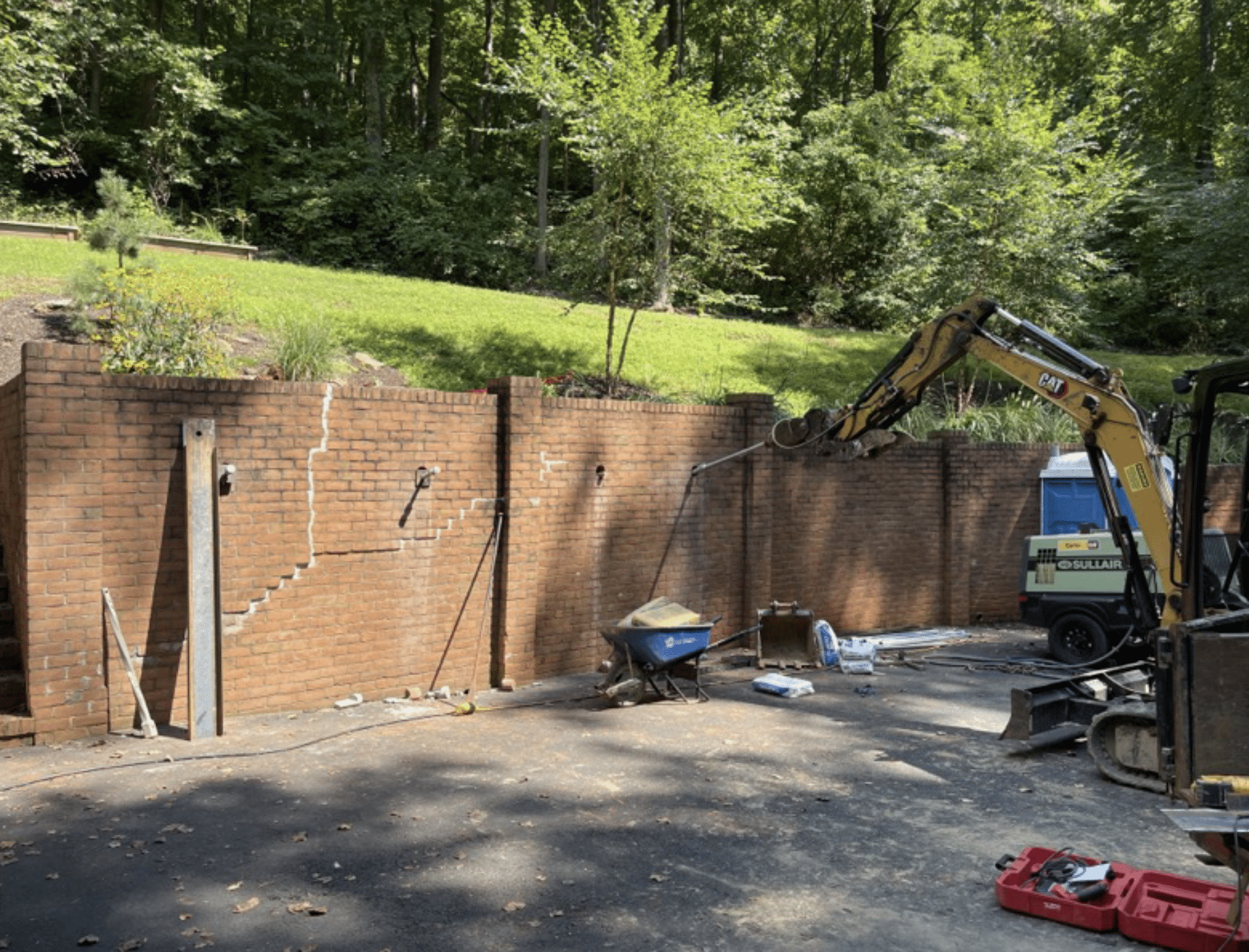 Our crews also work diligently and deliberately to care for your property while we're on site. On every job, we call to have the utilities marked before we dig, but on this project we had to also look for private utilities around the property. We used an air compressor to explore and clear dirt from any lines we found, giving the utmost care to these delicate materials.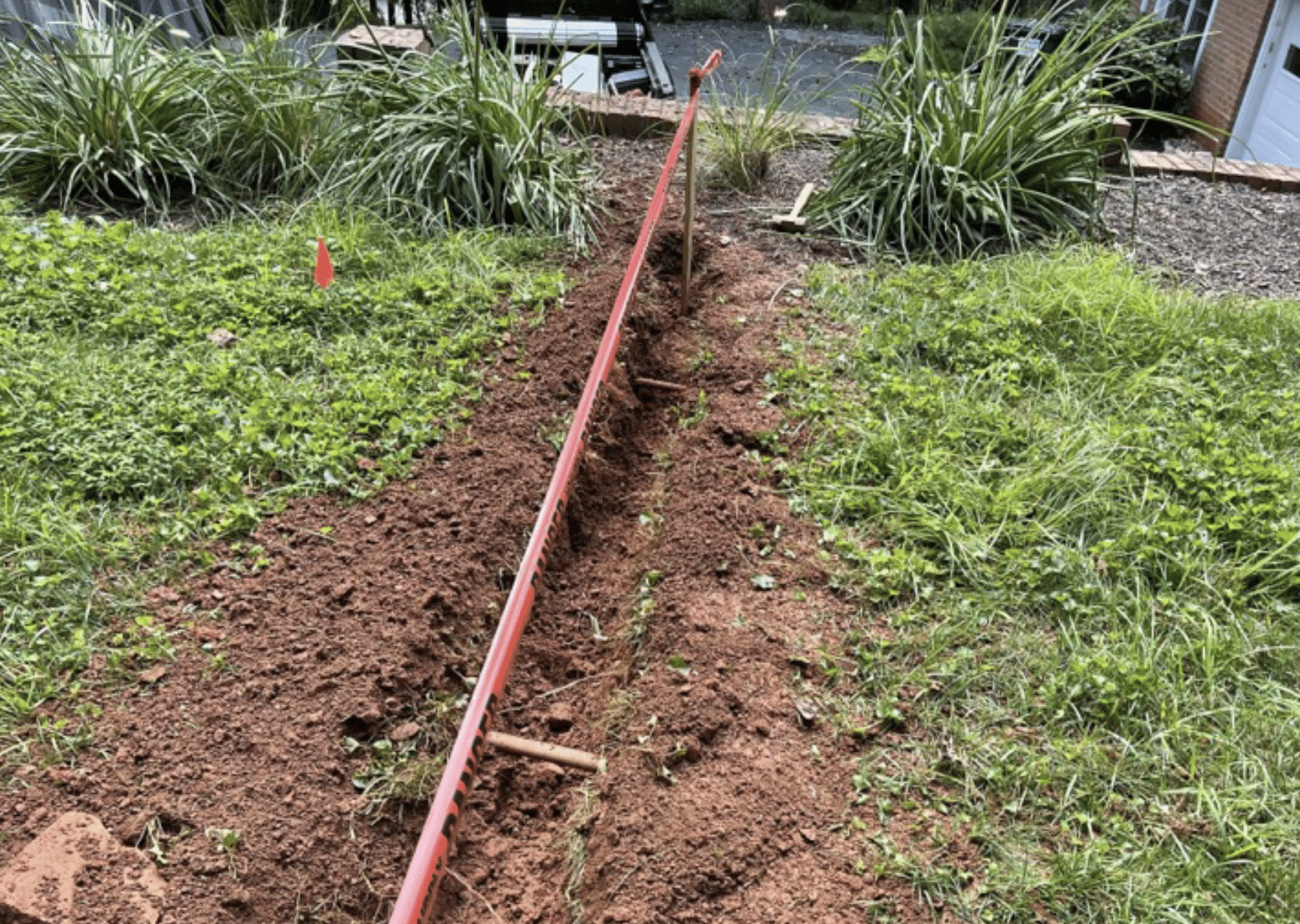 We carefully checked the measurements for the steel to be cut before it arrived the following day. Once we drilled all four holes, we installed the helical tie-backs with extensions, some going as deep as 29 feet. The Chance helical system is expertly designed with adapters and extensions to maintain strength and stability at a wide range of depths. With the last holes dug and the final tie-backs installed, we set the channels, poured the concrete, and backfilled the upper hole. We cleaned up the site, putting on the finishing touches.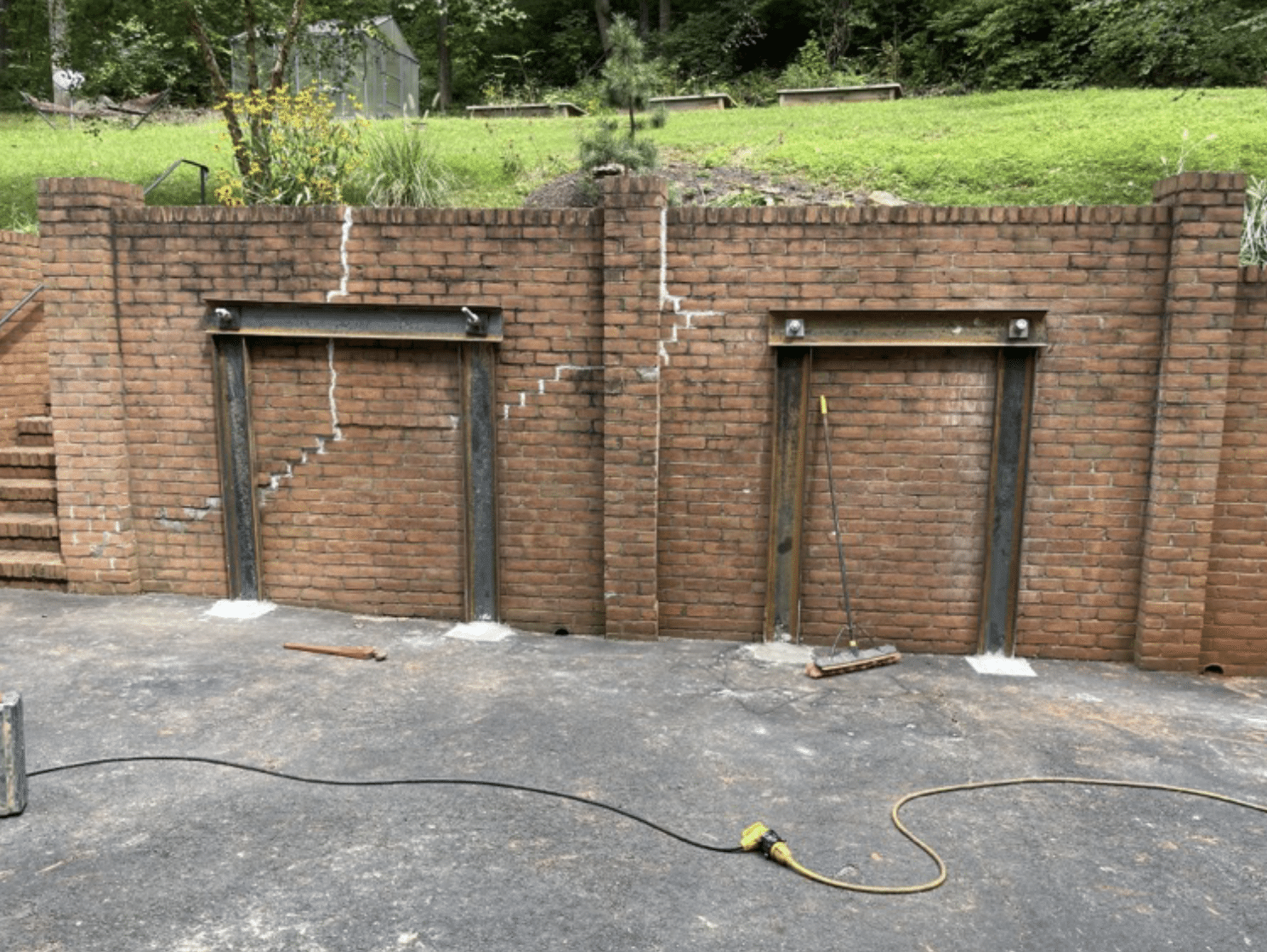 With two decades of foundation repair experience, we've seen the amazing versatility and success of helical piles. This residential helical tie-back was no exception. As Central Virginia's AB Chance certified dealer, we'd love to help you troubleshoot and resolve your home's foundation needs. Call 434-293-6724 for an estimate!