Reynolds Contracting offers foundation repair solutions for cracked foundations, leaning chimneys, and leaky basements.  We are the AB Chance certified dealer for Central Virginia, offering American-made helical piles and piles for strong, long-lasting solutions to the toughest foundation problems. In addition to the successful Chance helical system, we also offer wall repair with carbon fiber strips.
Benefits of Carbon Fiber Strips
You may be familiar with helical piles, which are generally used to stabilize and support cracked and deteriorating foundations.  On the other hand, carbon fiber strips offer a unique solution to bowing walls, usually in a basement setting.  Carbon fiber strips can be applied in any time of year, which makes for a great rainy day project or off-season home repair and maintenance.  We like carbon fiber strips because they produce a strong, effective solution without a huge expense or interference in the daily function of your home.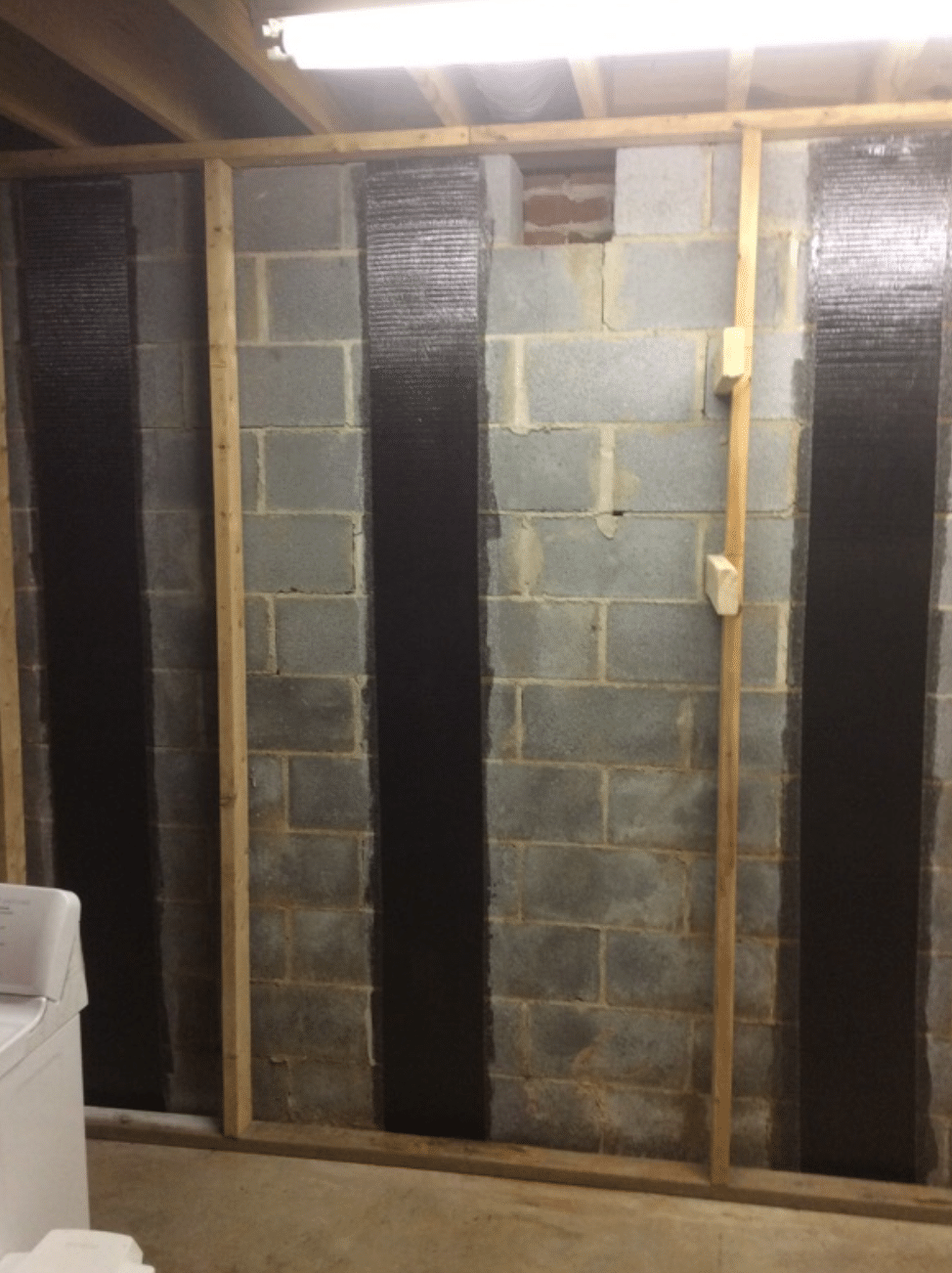 On a recent project, we installed carbon fiber strips behind bookshelves in a basement.  The soil behind the wall had started pushing on the wall, causing the wall to bow into the basement.  This pressure was probably due to moisture in the soil that wasn't draining well.  Water strikes again!
Strong and Long-lasting
If left unresolved, the wall would begin to break down and could possibly collapse into the basement. Basement walls provide structural stability to your home, so strong basement walls are very important to the overall longevity and condition of your house. Carbon fiber strips are strong and long-lasting, improving the structural integrity of the basement walls and giving you peace of mind for many years to come.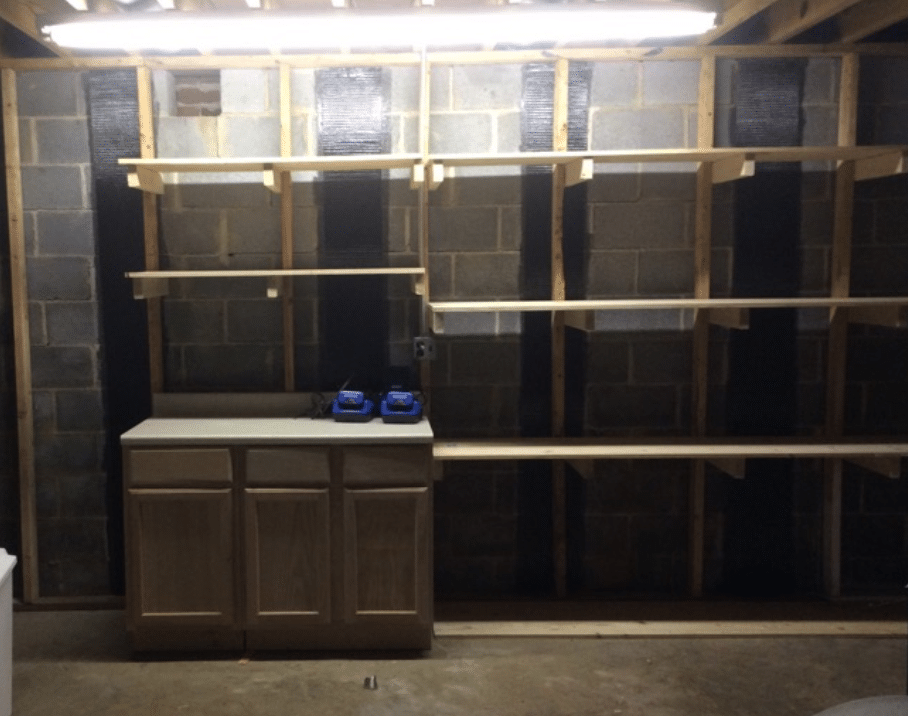 We strive to provide you with long-lasting solutions with high-quality products that will save you money in the long run.  Our estimators work regularly with structural engineers and can determine whether a wall repair with carbon fiber strips is right for your home.  We offer virtual site visits and financing options are available for all of our services.  Contact us today 434-293-6724 for an estimate today!