Reynolds Contracting specializes in hardscaping services, including stairways, sidewalks, water features, and more. We also offer residential retaining walls, which involve our hardscaping and earthwork services. Our expertise in these areas provide our customers with the highest level of quality and professionalism in the industry. In this featured job below, we improved the yard of a Louisa home with two hardscaping elements: a retaining wall and staircase.
The homeowner contacted us because she wanted to increase the size of her back yard about 15 feet. This expansion would need a retaining wall, along with minor clearing and grading. Our estimators assessed the area and proposed a segmented wall with proper drainage, as well as adding a new wooden staircase to access the lower side of the wall.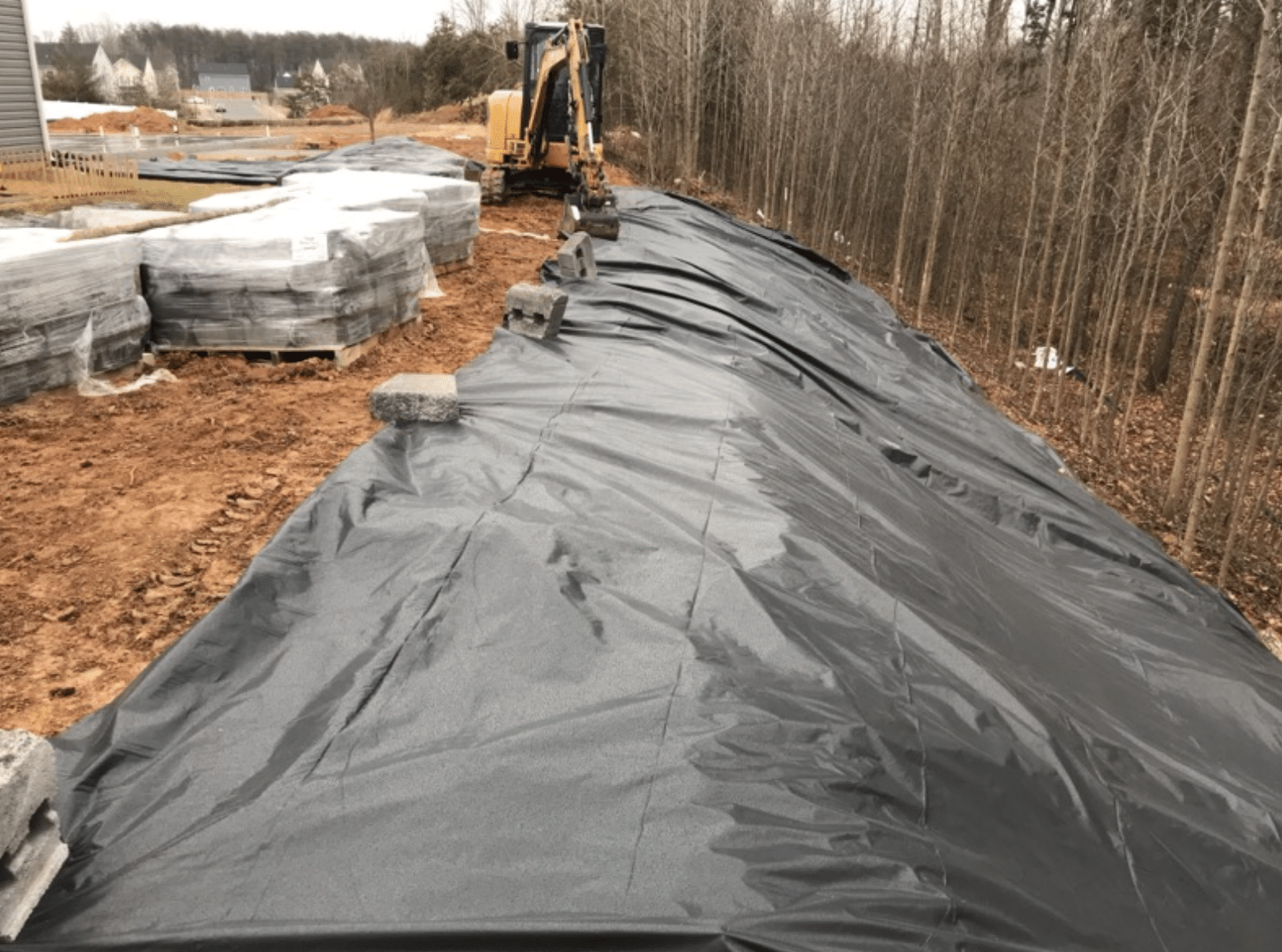 To begin, we cleared some trees from the backyard and disposed of the waste offsite. We checked the grade from house down the yard and worked out the best location on the slope. After measuring for alignment, we showed it to the homeowner for her approval. When we were ready to begin, we excavated for the base stone, saving the topsoil for later use.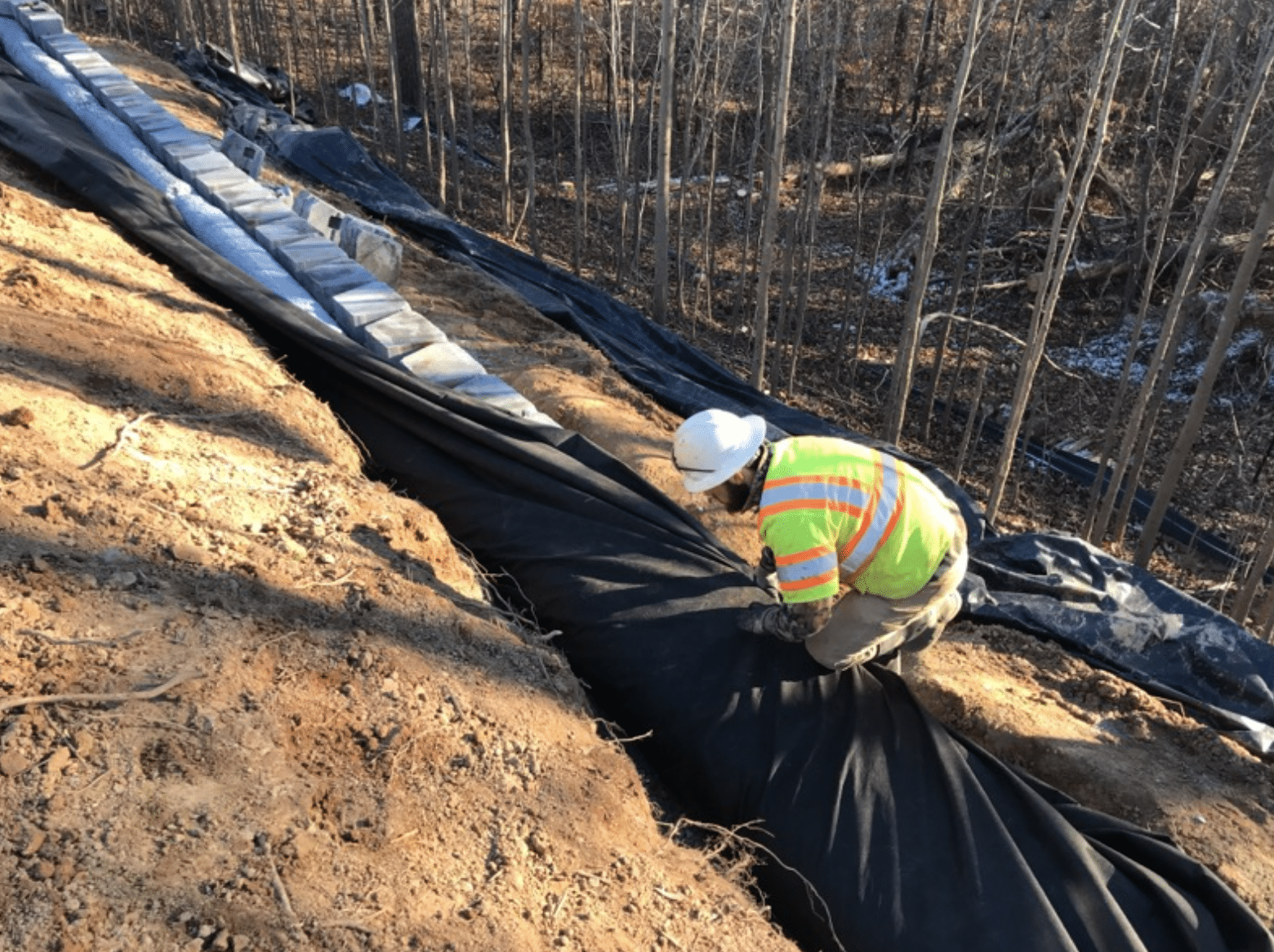 As we began to add the first layers of block, we also added gravel and a special type of pipe for improved drainage behind the wall. We also backfilled with dirt, using a tamper to compact the soil to strengthen the integrity of the wall. Without tamping, the wall could fall or wash away very easily.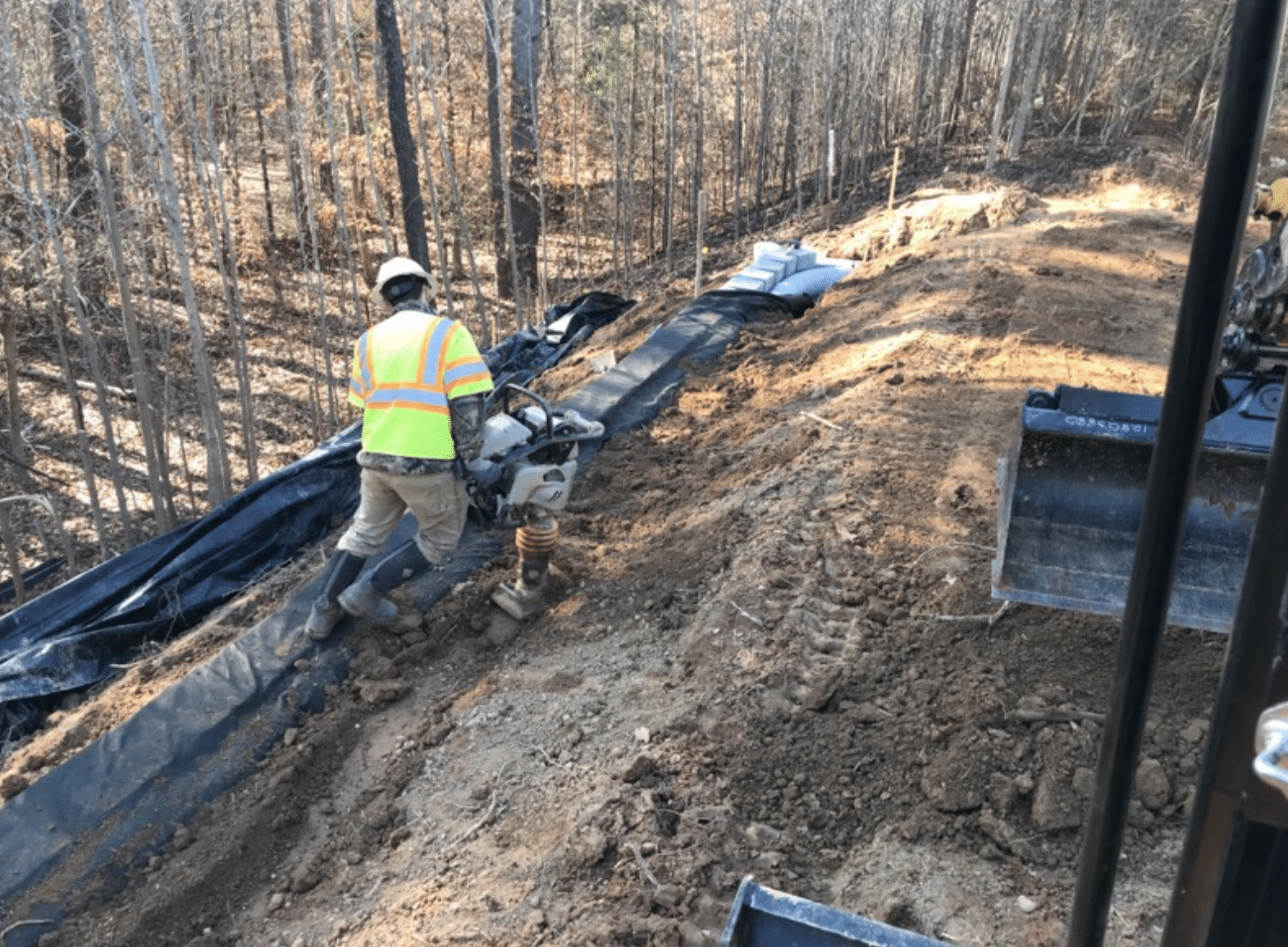 After we finished the wall, we checked grades for the steps. This stairway would allow access to the new lower level of the yard that was created with the addition of the wall. We found the best path down the slope and began forming frames for each step. Within each frame, we inlayed with fabric and filled with gravel for improved drainage. We finished the steps with a handrail along the side.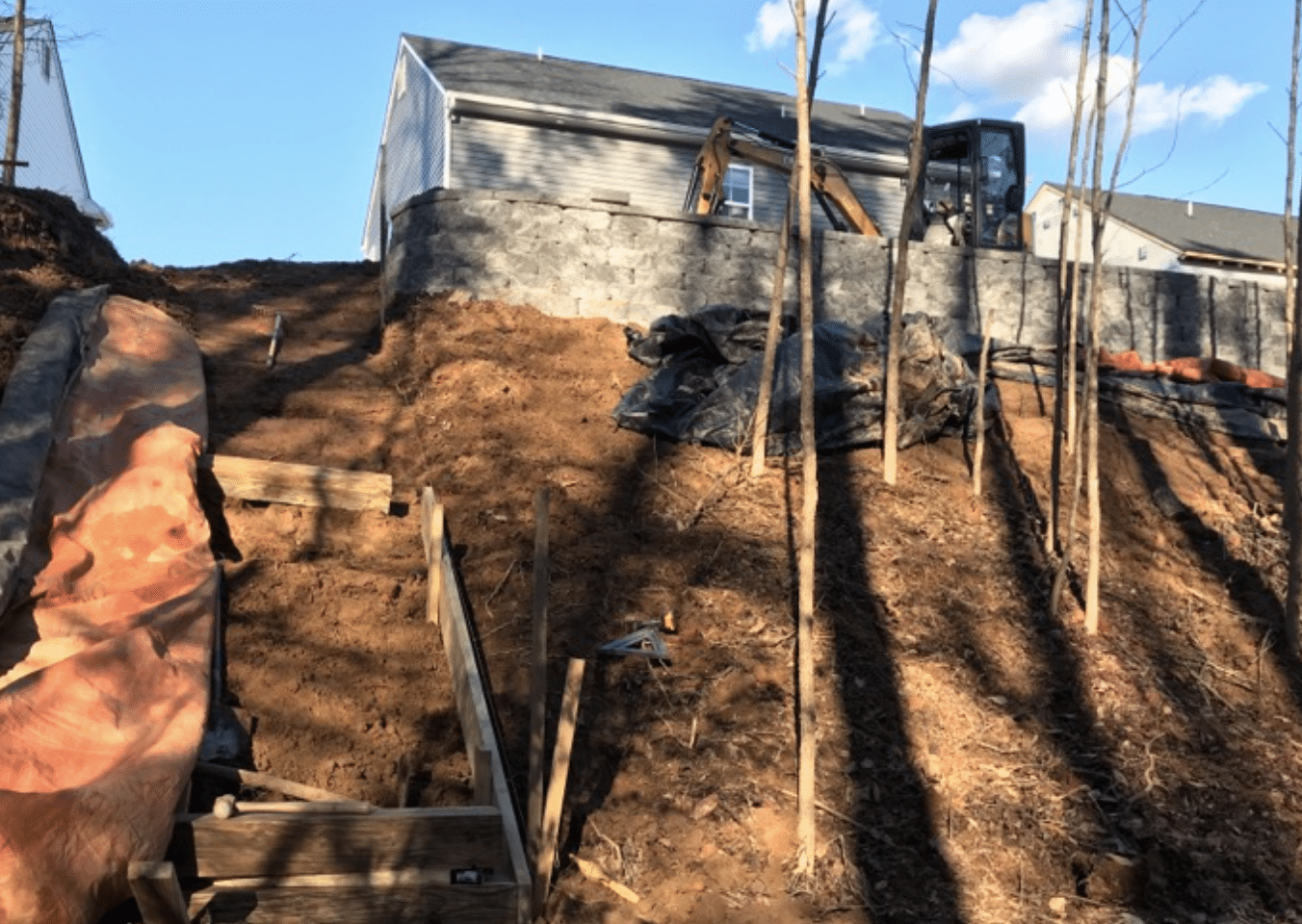 We finely graded the side and back yards to generate soil for additional yard space and improved drainage. Finally, we installed sod over all the disturbed areas for a clean, finished look. This time of year is a great time to install sod because it requires much less water than if it is installed during warmer months. It also helps to reduce mud and erosion as the ground begins to thaw at the beginning of spring.

We enjoyed helping this homeowner expand her yard with a new retaining wall and stairway. These hardscaping elements really improved the overall use and look of the property. When it comes to residential retaining walls, give Reynolds Contracting a call at 434-293-6724.