Reynolds Contracting offers a wide variety of residential contracting services, including specialized hardscaping and landscaping projects. With hardscaping in particular, we can improve your home structurally or enhance your property aesthetically with retaining walls, steps and walkways, and patio installation and repair. On one recent project, we used wooden hardscaping steps with pavers to improve the function and safety of the path around a home.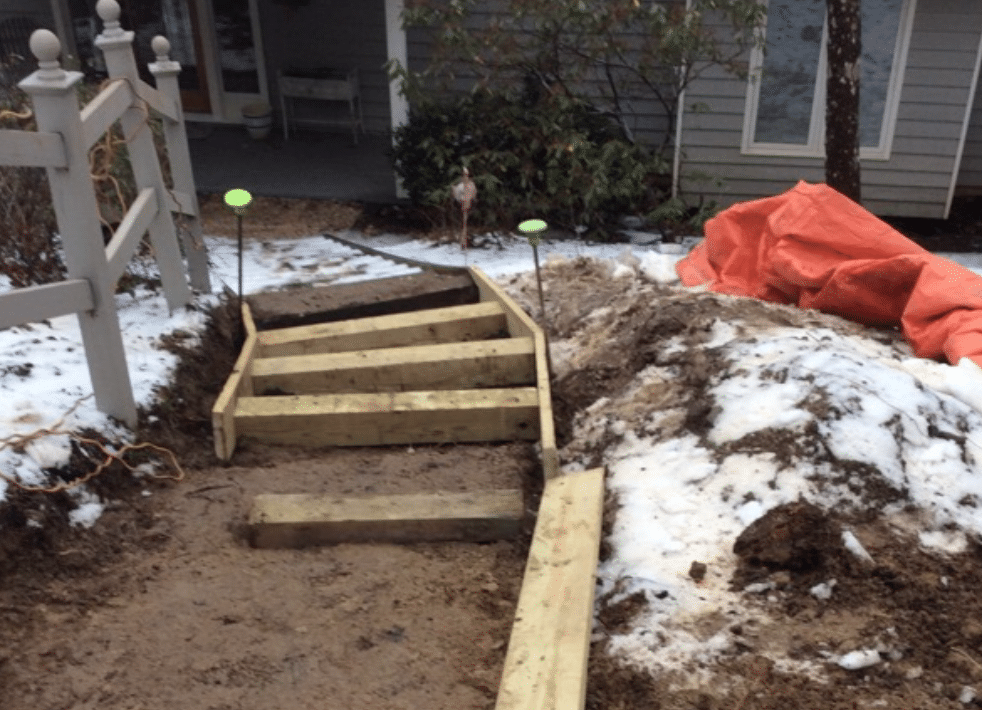 This property had existing timber steps that were old and rotting. We replaced or repaired each step with new timbers and pavers, depending on the level of deterioration of the old steps. First, we removed snow and ice to uncover the work area. We're able to do a lot of jobs like this in the winter. Oftentimes, you can add hardscaping in the colder months and then be able to enjoy their features when spring and summer arrive. Keep that in mind during the off-season; call us anytime for an estimate!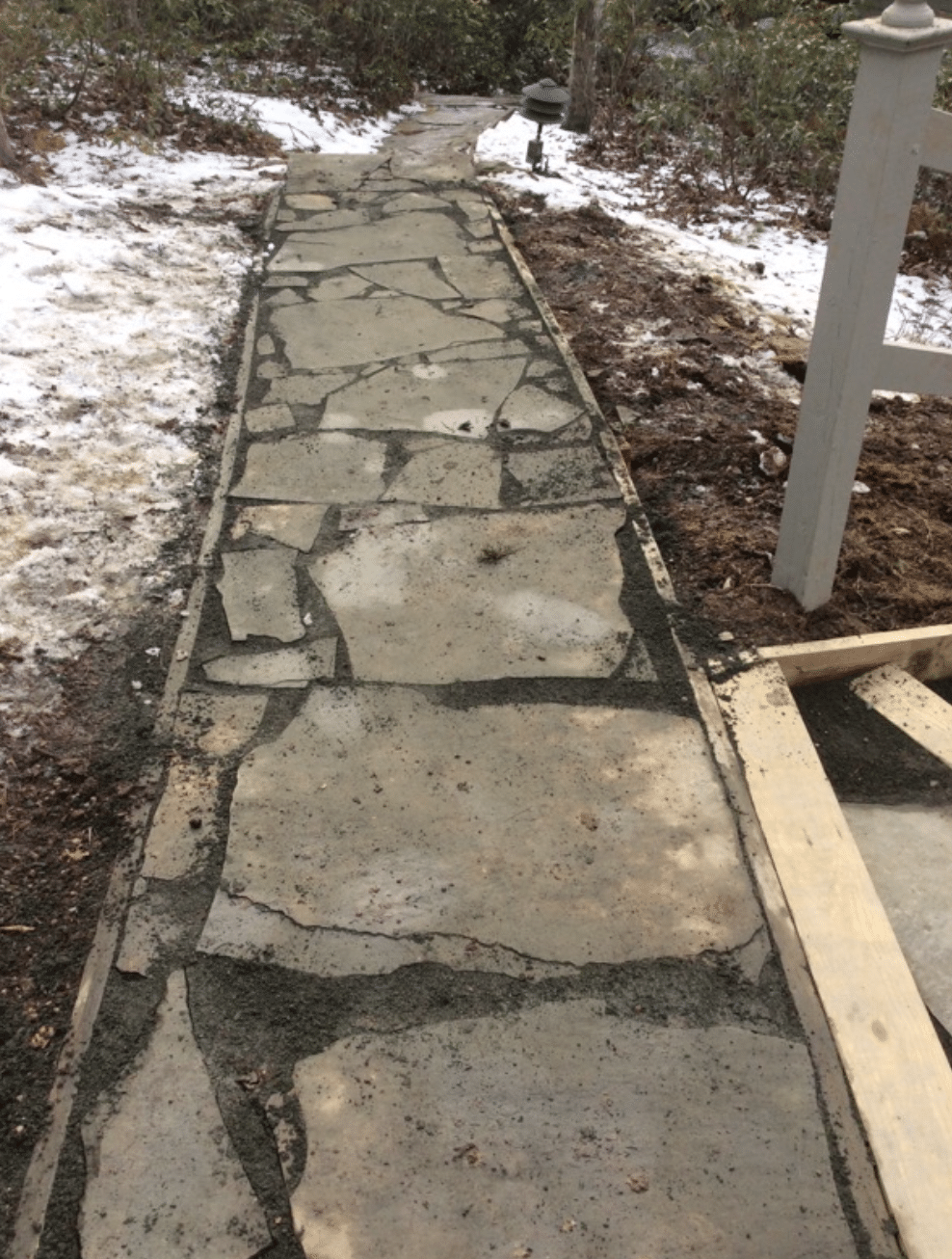 Once we removed the snow and ice, we began constructing 6×6 steps with 2×8 border. Underneath, we installed a drain blanket and stone dust to help with water flow. After the steps were complete, we put a paver in each step to add stability and charm. Then we reconstructed the sidewalk with dust and grading around steps. We finished the job with blue stone along the sidewalk for a nice, polished look.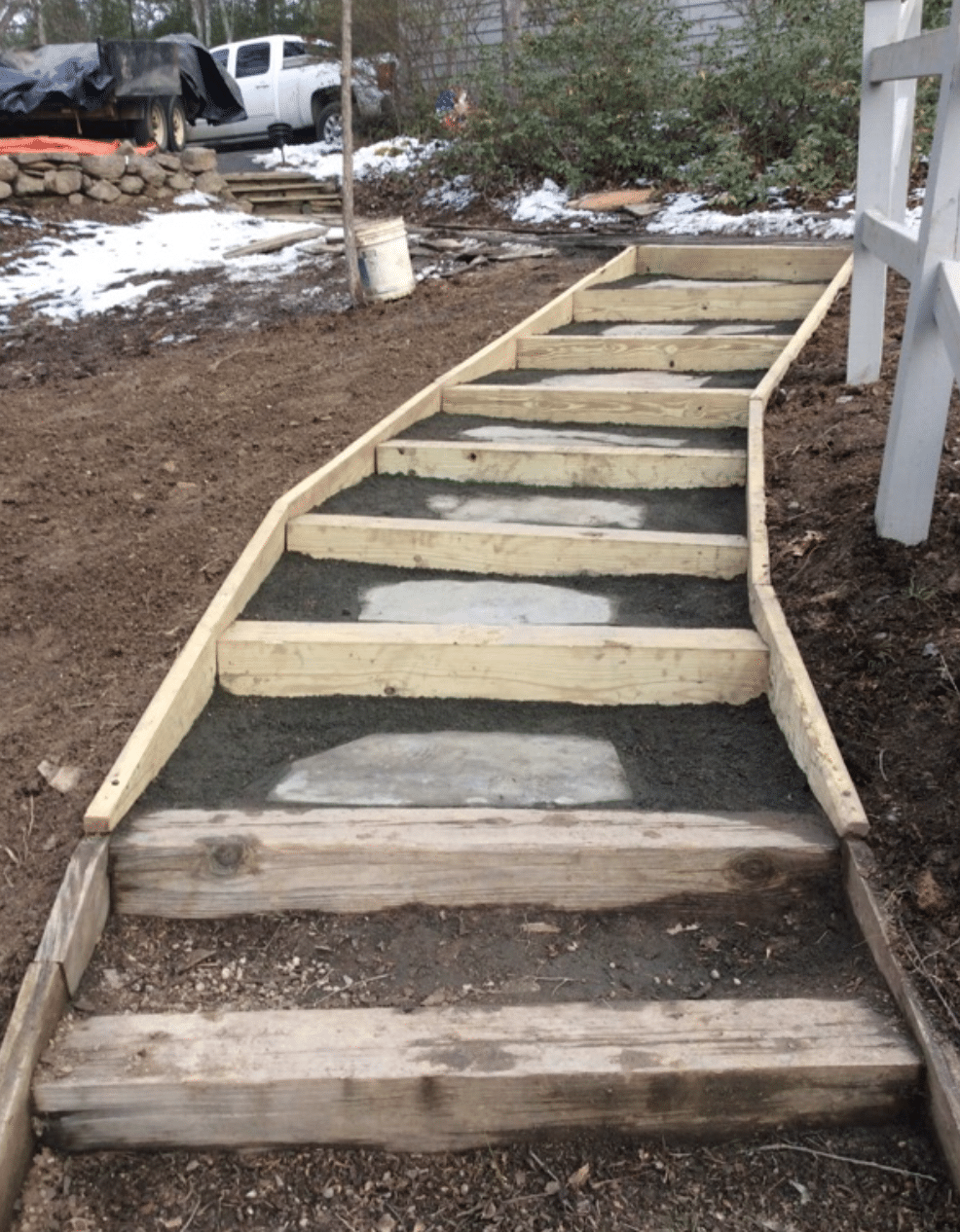 Hardscaping is one of our favorite services. As you can see from this project, it adds attractive and functional features to your property beyond the living elements of landscaping. Wooden hardscaping steps with pavers improved this home's aesthetics, as well as the foot traffic around the property. Even if the weather looks questionable, we often work around the elements and nature. Call us 434-293-6724 in any season for an estimate!