Buying a home can be one of the most exciting things you'll ever do – and definitely one of the most expensive.  That excitement can fade quickly when your new home starts showing signs of wear-and-tear or structural problems that need attention right away.  Imagine finding your beautiful stone chimney leaning! That's what happened recently to one of our clients in Charlottesville, Virginia.  We were able to complete the chimney repair with helical piles.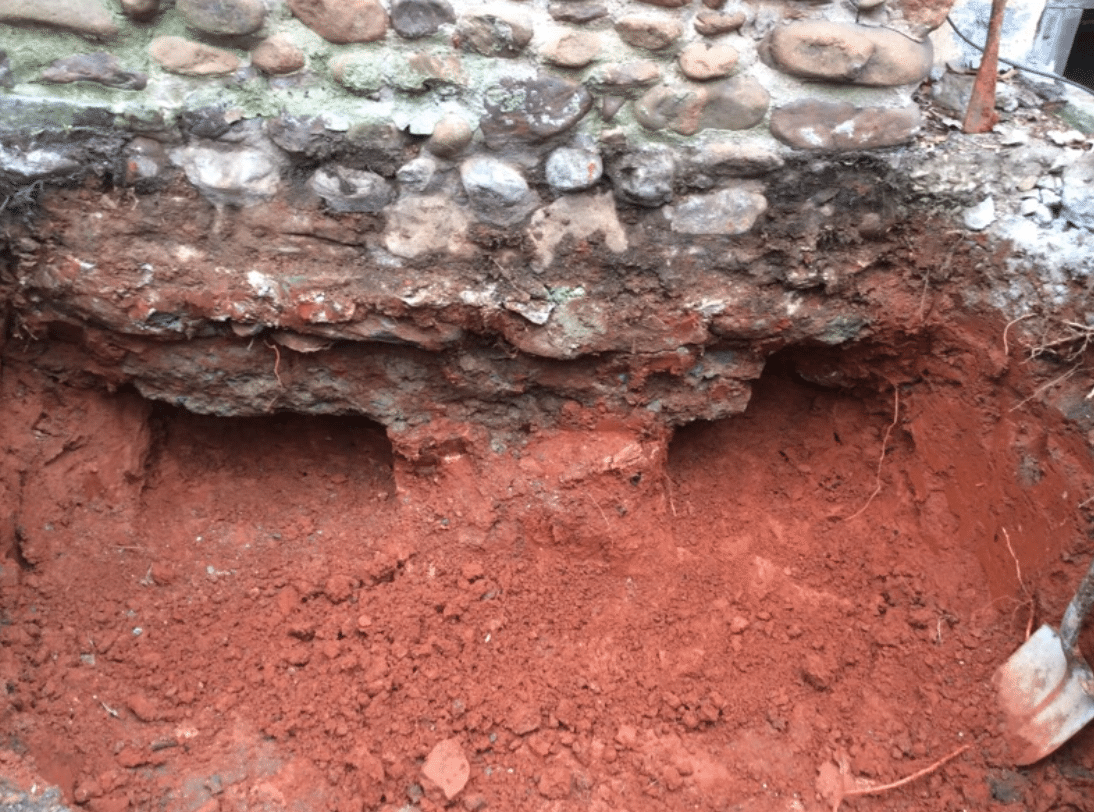 At Reynolds Contracting, we are committed to helping you protect your investment by offering quality repairs and service on your earthwork and foundation repair needs. That's why we are proud to be the A.B. Chance certified dealer for the Central Virginia area.  All of our foundation repairs use the Chance foundation repair system, including helical piles and brackets that are made with the industry's highest quality materials.  Our installation crews are trained, experienced, and certified, with re-certification required every 2 years.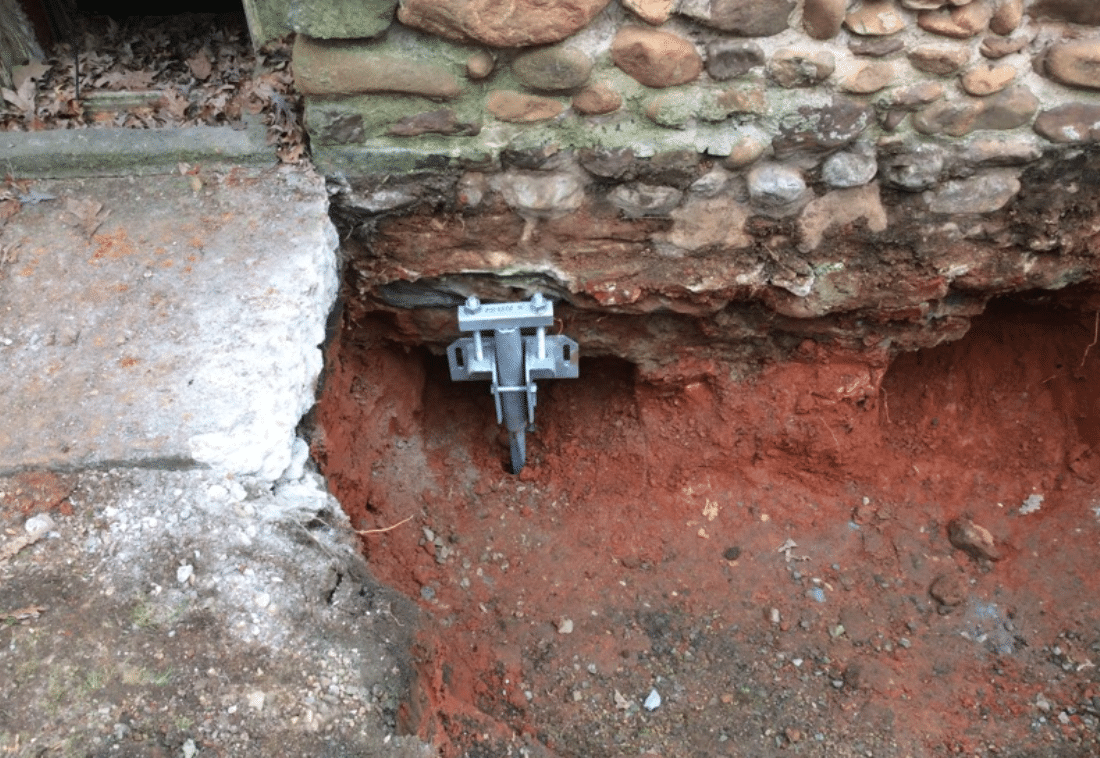 Experience is a valuable asset in foundation repair.  Hiring a company that knows what to look for and can offer effective solutions will give you peace of mind and a long-lasting product.  When Reynolds Contracting gives homeowners an estimate, we take many years of experience and offer a cost-conscious bid.  We understand the importance (and sometime urgency) of making the repair, but also empathize at the great expense home repairs can be. Oftentimes, we can split the job into multiple phases to spread the costs out over time.  Financing is also available with a quick, online application.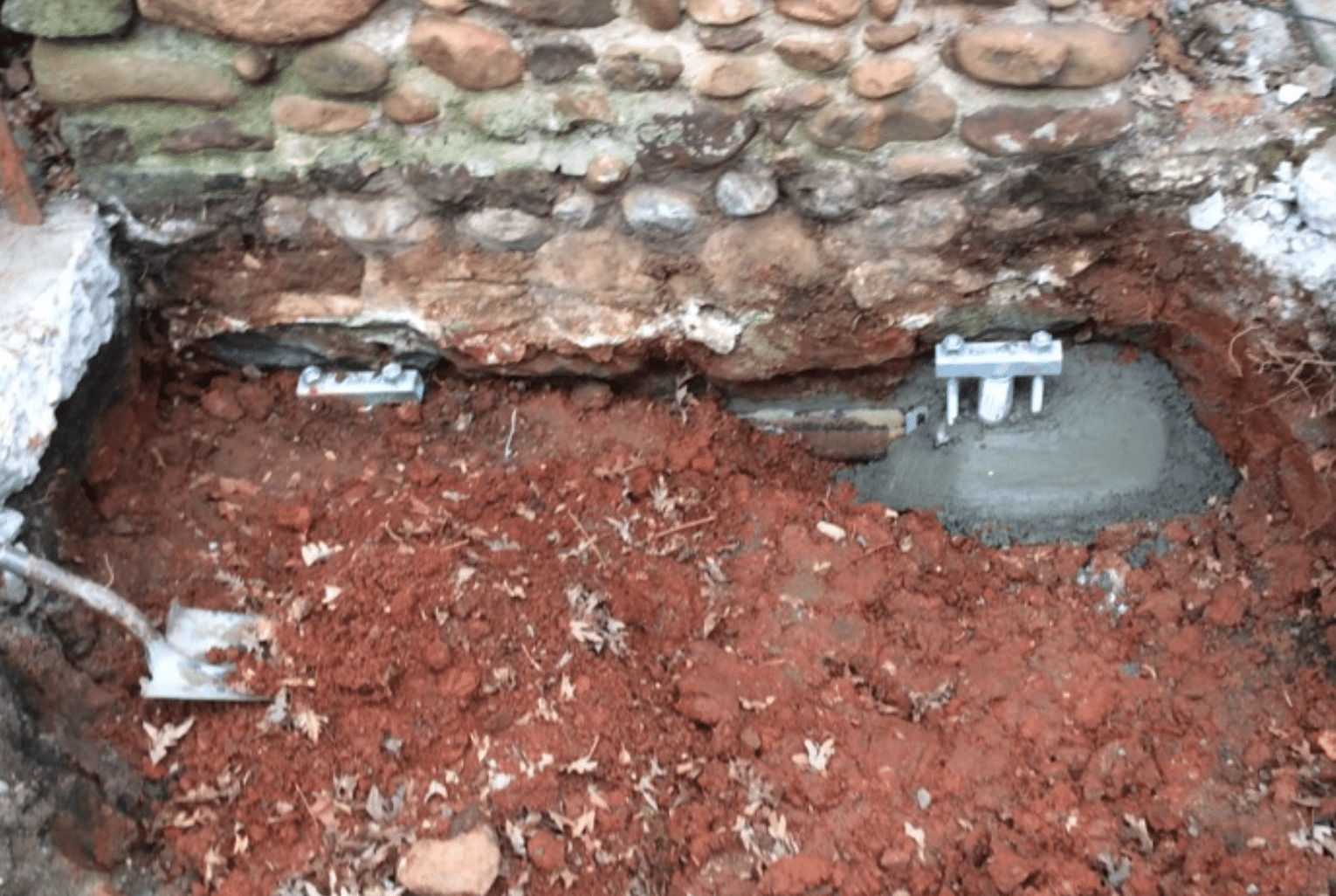 Chimney repair with helical piles is a common and effective way to repair this kind of damage to your home. However, time is of the essence!  Leaving foundation problems unchecked will only cost more in the long run. Protect your investment with Reynolds Contracting.  Call 434-293-6724 for an estimate and reignite the excitement of owning a home!