For earthwork services in the Central Virginia area, trust Reynolds Contracting. We offer grading and drainage solutions using the highest quality products and the industry's most innovative methods. On a recent project, we focused on improving drainage for proper water management with Hydraway. These improvements prevent erosion, foundation damage, and other costly destruction caused by water.
Initially, the homeowner contacted us because the front porch patio had settled noticeably. Water funneled toward the foundation wall due to this settlement. We proposed a new drainage system to properly manage the water runoff, as well as reinstalling the porch patio. We began with demolition of the concrete slab at the front porch. Then we excavated a trench for the downspout drainpipes and lining with a drainage blanket.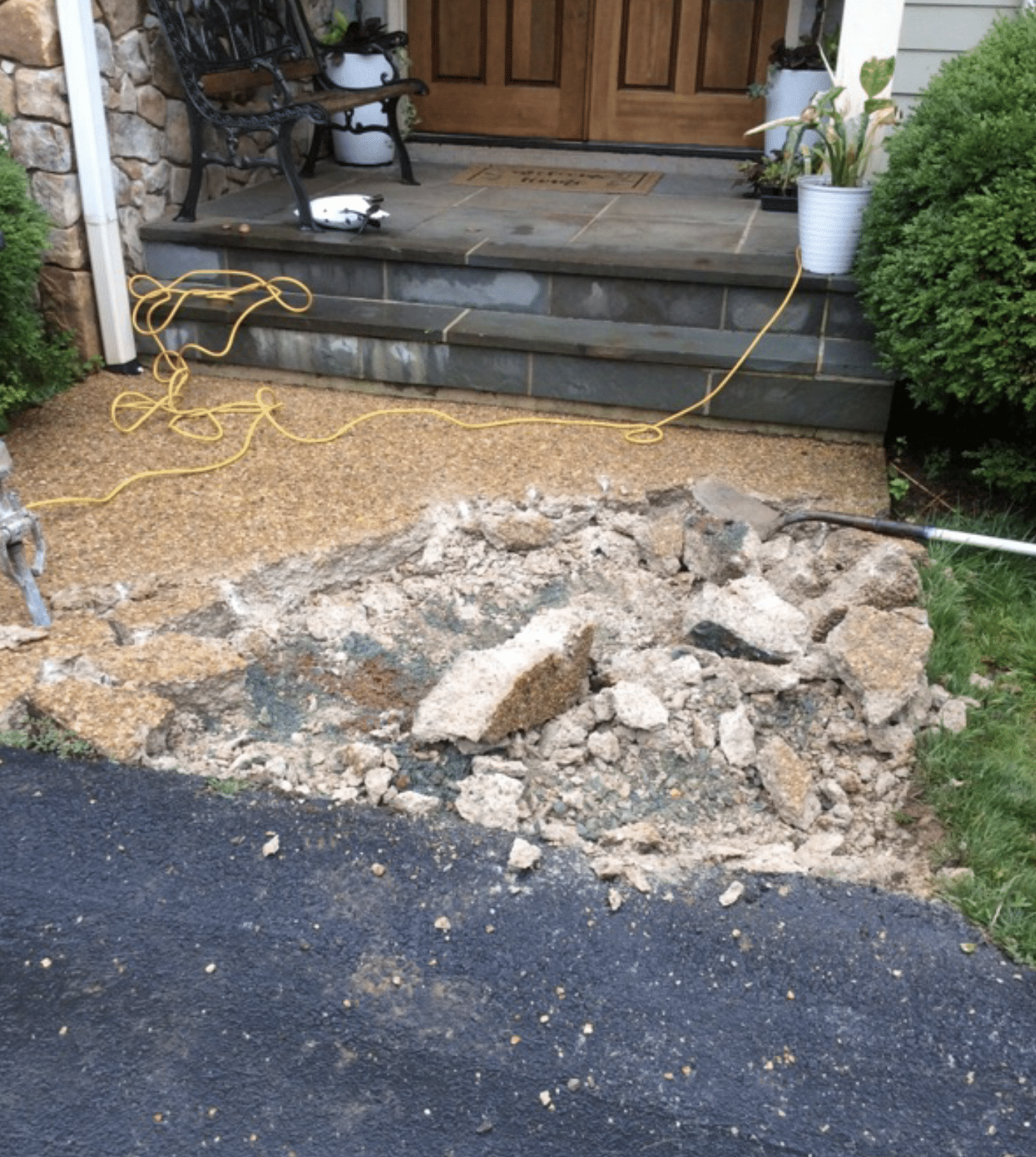 This type of drainage fabric is standard on a project like this. It prevents small soil particles from migrating into the voids in the 57 stone and clogging the drainage path. Here we used the fabric in conjunction with Hydraway, a flat drainage pipe alternative. Hydraway is strong, clog-resistant product that has been used for decades on athletic fields and courts, parking lots, and landscape drainage. Instead of plastic corrugated pipe, Hydraway provides faster drainage and more durability against hydrostatic pressure.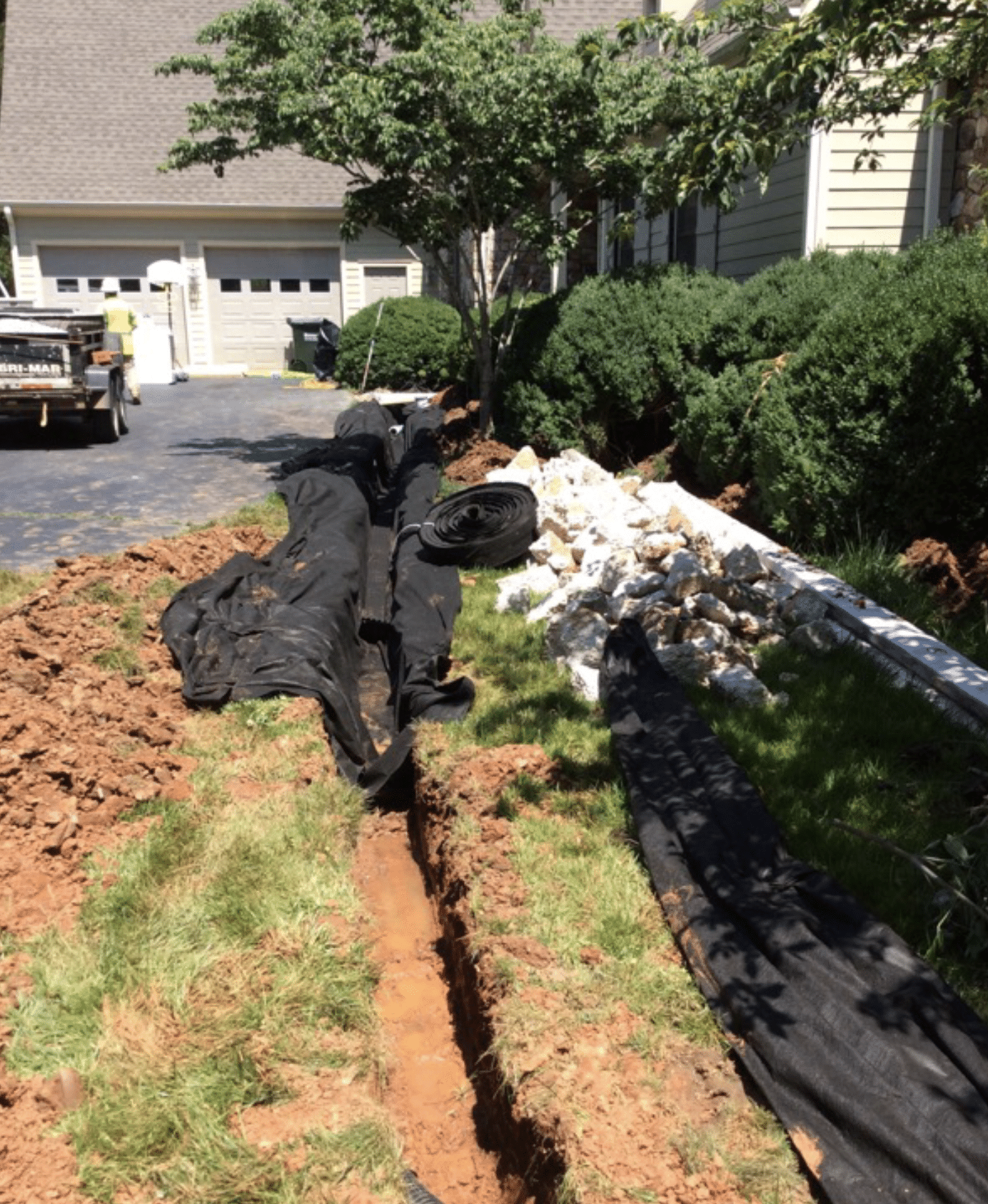 Once we completed the trench excavation, we installed a drainpipe on top of the drain blanket, along with a 6" Hydraway system. We used 57 stone for extra drainage potential and backfilled the trench with 6 inches of dirt. Finally, we poured a new concrete slab for the porch patio. To put on the finishing touches, we swept, filled dirt around the existing landscaping, and seeded and strawed the area.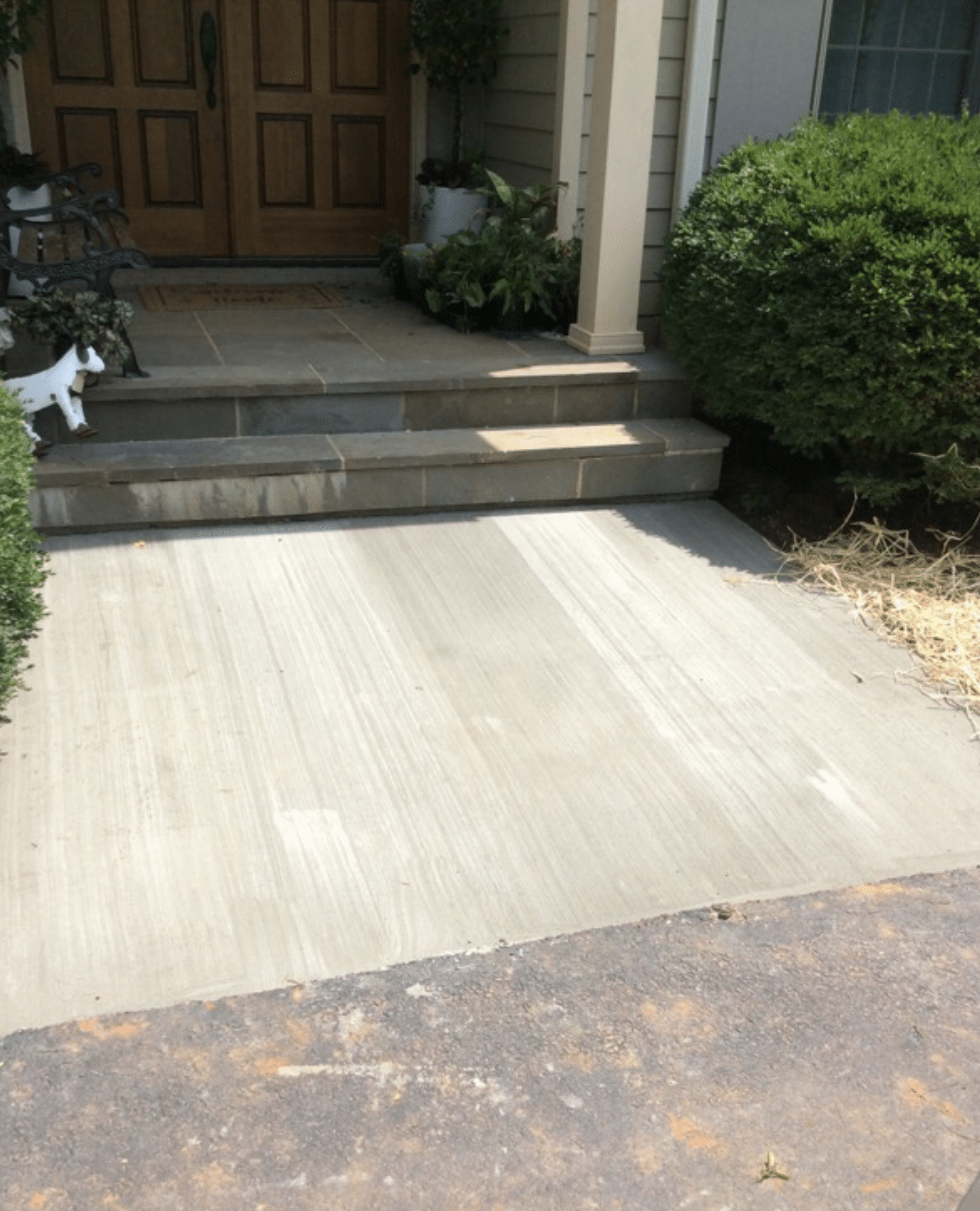 Protect your home, too, through proper water management with Hydraway! By redirecting water away from your foundation, you can avoid expensive foundation damage and the tremendous headache of foundation settlement, mold accumulation, or leaky basement walls. Reynolds Contracting's experience in foundation repair, earthwork, and grading provides the perfect combination to provide you with a successful solution to your drainage needs. Call 434-293-6724 for an estimate!